One of the few cruiserweight and heavyweight conquerors in the history of boxing, Briton David Haye decided to share photos and videos of the transformation of his body with subscribers. The whole process took Haymaker 9 weeks.
The thing is that before the holidays, the ex-champion decently gained weight and "looked like a mere mortal. Ridiculous fat folds appeared on the sides. In 3 months, the amount of fat in my body increased to 22.5%. And before that it was only 10%. And you know what? I didn't overeat. I just enjoyed desserts and alcohol. Just like everyone else does. And here is the result – cellulite and fat folds.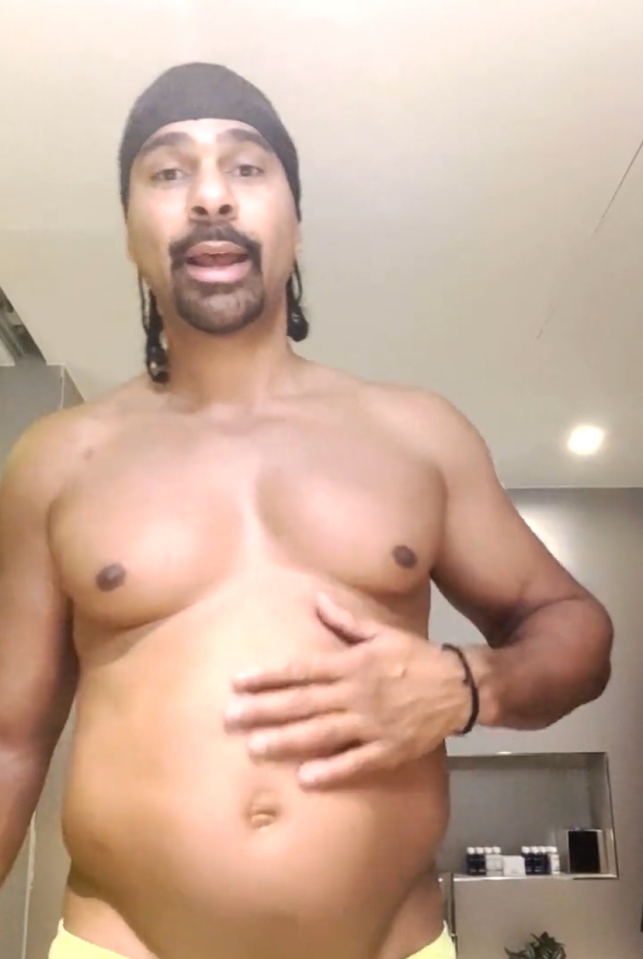 Haye decided to clean up before the New Year. He regularly (weekly) shared with subscribers the process of transforming his body and set a goal – to lose fat to 12.5% ​​before January 1, that is, 1.5% weekly.
In 9 weeks, the Briton regained his former shape and told how he achieved his goal: "Reduced my carbohydrate intake to 30-50 grams per day, very light training, and from 2 to 4 per week, intermittent fasting, saturation of the body with nutrients and water. It was easy. All you need is discipline, systematization and control of food volumes.
According to the boxer, now he is moving on to his favorite pastime – he wants to gain muscle mass.
And you already know that Hay is another womanizer. It turns out he prefers the "threesome". There are photos.