WMMAA   /   News   /   IMMAF European Championships: WMMAA's Senchenko wins gold
Thanks to open nature of IMMAF's 2018 European MMA Championships, which became possible thanks to long-awaited amalgamation between WMMAA and IMMAF, several athletes representing World MMA Association were able to participate in the European Amateur MMA Championships that took place in the capital city of Romania.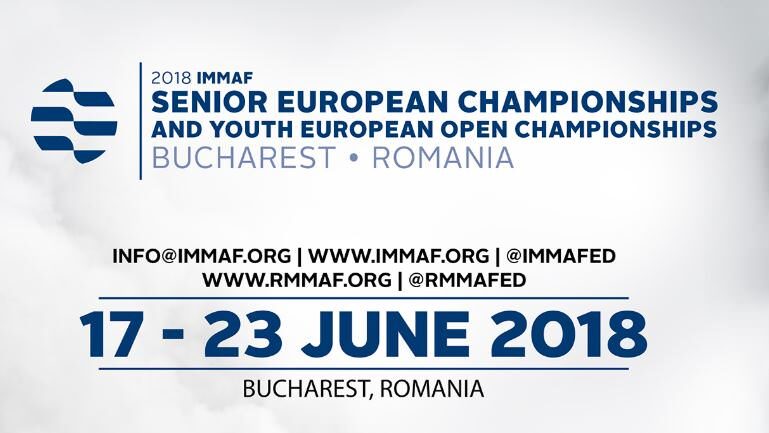 Defending Ukraine's colors and WMMAA alike Pavel Senchenko was one of the two athletes from this European country allowed to fight this time around. The young lightweight proved to be worthy of being chosen among other candidates by WMMAA's Ukraine MMA Federation.
Debuting during the Day 2 of competition Pavel defeated Scott Pedersen (United Kingdom) via D'Arce Choke in Round 3
Next day Jose Teixeira of Luxembourg fell victim to hard fists of Senchenko in the opening minute of Round 1
On Day 4 Pavel took care of business facing off with local favorite in Cristian Iorga and won by Unanimous Decision after 3 hard fought rounds of action.
In the finals he squared off with Kaupo Kokamagi (Estonia). Both opponents deserved their right to make it to all the way to the finals. No one wanted to make a mistake and in the end it was up to the judges to identify the winner. The unanimous decision went to Pavel Senchenko.
4-0 since his debut in IMMAF Pavel's future looks to be a bright one. Congratulations!