WMMAA   /   News   /   WMMAA world champion to fight in China
World Amateur MMA bantamweight Champion Bakhachali Bakhachaliev will fight under professional rules and that will happen quite soon.
Reigning WMMAA bantamweight kingpin is set to take on Cuili Ucai who is undefeated in 9 of his outings.
Bakhachali won 4 of his 6 fights.
Their fight will take place in China on March, 26-th under the WBK banner.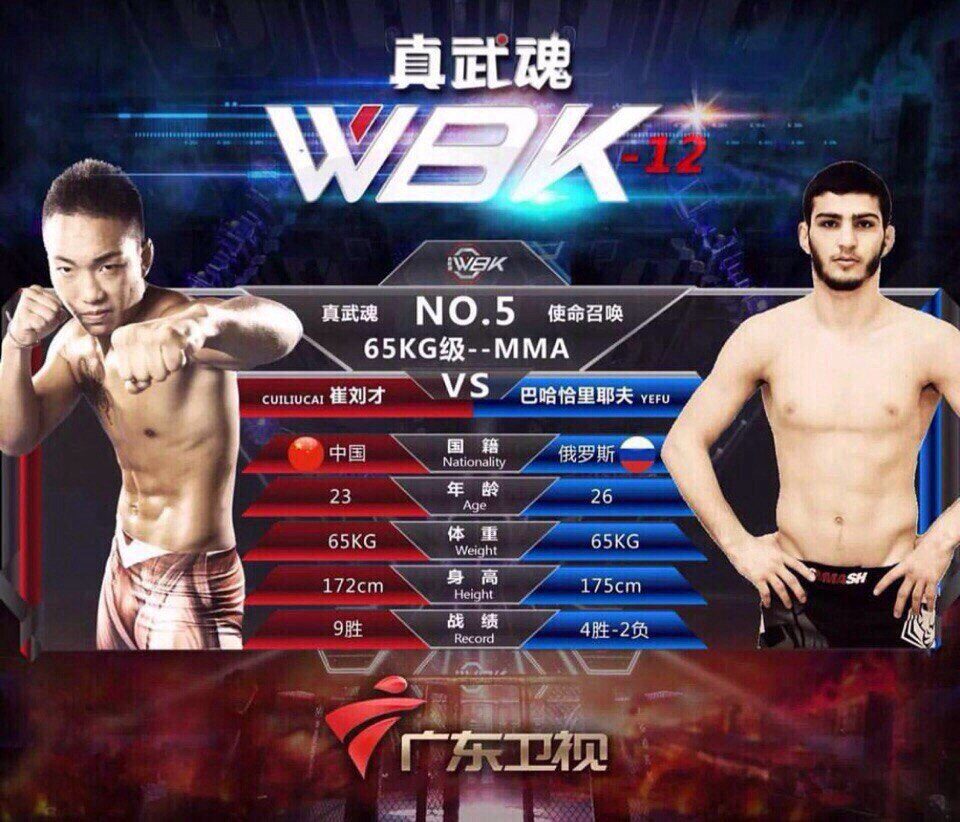 See Bakhachaliev's final fight at the 2015 WMMAA World Championship