Published on 18 August 2014
The World MMA Association (WMMAA) has elected Sir Tomas Yu as its new Governing Board Member. At the 2014 Congress in Amsterdam, Netherlands earlier today, WMMAA confirmed that Yu would become the 5th Governing Board Member of WMMAA.
Yu is a member of WMMAA Executive Board and President of Pan-American Division.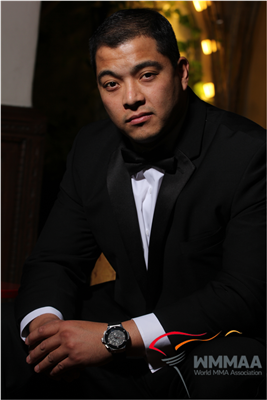 "It is an honor to be asked to be part of the leading team for this international organization, and a challenge that I look forward to," said Yu.
"Much has happened over the course of the past years since WMMAA was formed. I look forward to using the experience I have gained throughout my time in business and sport, and during my time as the Chairman of The World MMA Council, to continue to take WMMAA, and the recognition of MMA as a sport movement, forward. All my efforts have been – and will be – to defend and endorse MMA as a sport and to give all participants a different definition of world champion."
Alongside the appointment of Yu, WMMAA also announced the election of Christopher Luttrell as the Pan-American Division 1st Vice President and member of WMMAA Executive Board representing the USA.
"I am delighted to have been chosen as the 1st Vice President of WMMAA Pan-American Division and member of the WMMAA Executive Board", said Luttrell. "I have long been an advocate of MMA as a sport, and a clean sport, and having served on the WMMAC Executive Board, I have been fortunate to have seen both the organization and the movement develop.
"I look forward to this opportunity of helping WMMAA to continue the fight and the endorsement of MMA as a sport in the years to come.
CONTACT FOR THE MEDIA:
WMMAA Pan-American Division Information
E-mail : This email address is being protected from spambots. You need JavaScript enabled to view it.
Tags:
Tomas Yu
WMMAA
announcement