Find the official results of the inaugural World Amateur MMA Championship that emanated from the magnificent Ice Palace located in…
We suggest you to review the schedule…
With great pleasure we want to present new federations which have decided to join our Association: Portugal and Lithuania.
Your attention is invited photo report from the World Cup MMA Qualifying Round…
Working meeting of Executive Committee of the World Association of MMA took place on the occasion of grandiose competition in…
Frontpage Slideshow | Copyright © 2006-2011 JoomlaWorks Ltd.
Published on 21 May 2013 WMMAA is glad to present you a schedule of official events of WMMAA for 2013, approved by the WMMAA Congress. …
…>>
Published on 29 April 2013 2013 April, 20. Stara Zagora (Bulgaria). The National Bulgarian MMA Championship was held. As a result were selected the sportsmen for Open European …
…>>
Published on 25 April 2013
WMMAA is glad to present you the Basic Regulations on Mixed Martial Arts (MMA) World Cup 2013 (qualifying rounds and finals).
DOWNLOAD
(.docx)
…
…>>
Published on 12 April 2013 On April 8th, 2013the meeting of the Board of Executives of WMMAA was held in St. Petersburg, Russia as a part of WMMAA III Congress' program. …
…>>
Published on 02 April 2013 We invite you to visit the Open European MMA Championship 2013, which will be held in Kiev (Ukraine) on June 15, 2013. Below you can read the Regula…
…>>
Published on 02 April 2013 We are glad to introduce you a new WMMAA presentation. Please review it and you will know more about our organization, goals, management and members….
…>>
Published on 02 April 2013 At this time there are almost 50 members (permanent and temporary) in the World Association of MMA. The number of applications is permanently growin…
…>>
Published on 25 March 2013 The Ukrainian MMA championship was held in Kiev. This event was organized by the League of MMA of Ukraine and the Ukrainian MMA Federation. More than…
…>>
Published on 06 March 2013 On February 22, 2013 in the State Service of Youth and Sport of Ukraine a meeting of the Recognition of kinds of sport Commission was held. As a resu…
…>>
Published on 26 February 2013 On February 8-10, 2013 an international judges seminar was held in Kiev. More than 20 judges from 9 countries of Europe and Asia took part in it. This…
…>>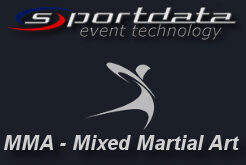 October 19-20, 2013
World Championship
Saint-Petersburg, Russia
October 2013
World Cup among national teams (zone II: Аustria, Hungary, Slovakia, Czech Republic)
Prague, Czech Republic