On March 11th in San Jose, USA, Russian fighter Usman Nurmagomedov will make his debut title defense at Bellator 292, where he will take on experienced American opponent Benson Henderson.
Usman Nurmagomedov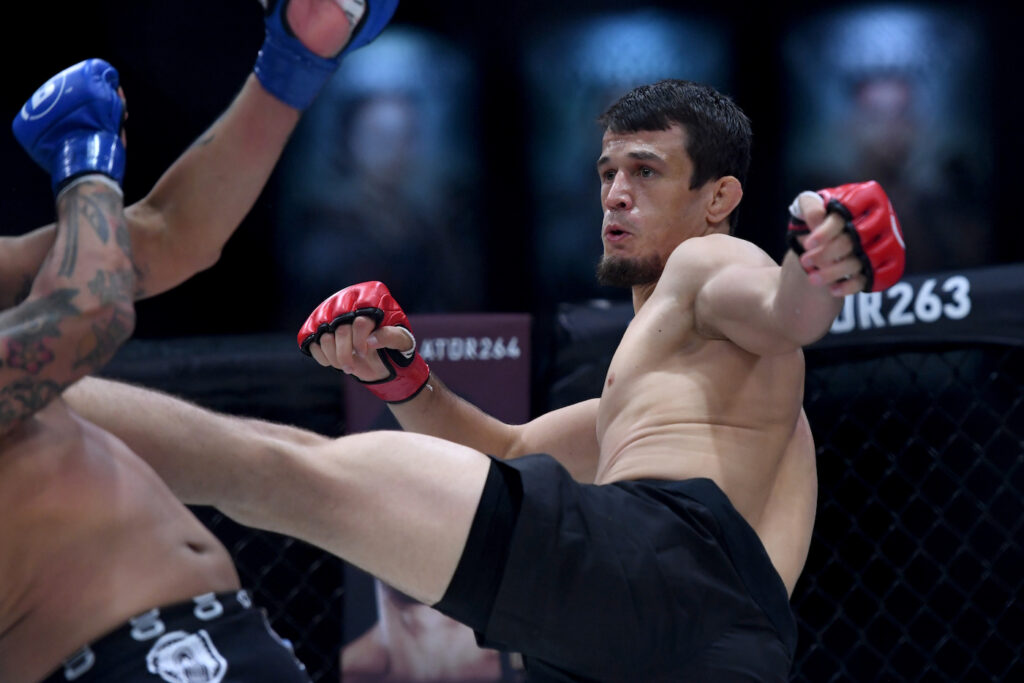 Nurmagomedov, who is a product of Abdulmanap Nurmagomedov's tutelage and the cousin of legendary champion Khabib Nurmagomedov, has a background in Thai boxing and freestyle wrestling. He began his professional MMA career in 2017 and primarily competed in GFC and UA Warriors promotions before joining Bellator in 2021.
After securing four consecutive victories over lesser-known opponents, Nurmagomedov was offered a shot at the vacant Bellator lightweight championship title. He went on to defeat Patricky Freire by unanimous decision, setting the stage for his upcoming debut title defense.
The stakes are high for Nurmagomedov as he prepares to defend his championship title against the seasoned veteran Benson Henderson. Fans of the sport will undoubtedly be watching closely as two skilled fighters face off in what promises to be an intense and exciting bout.
Benson Henderson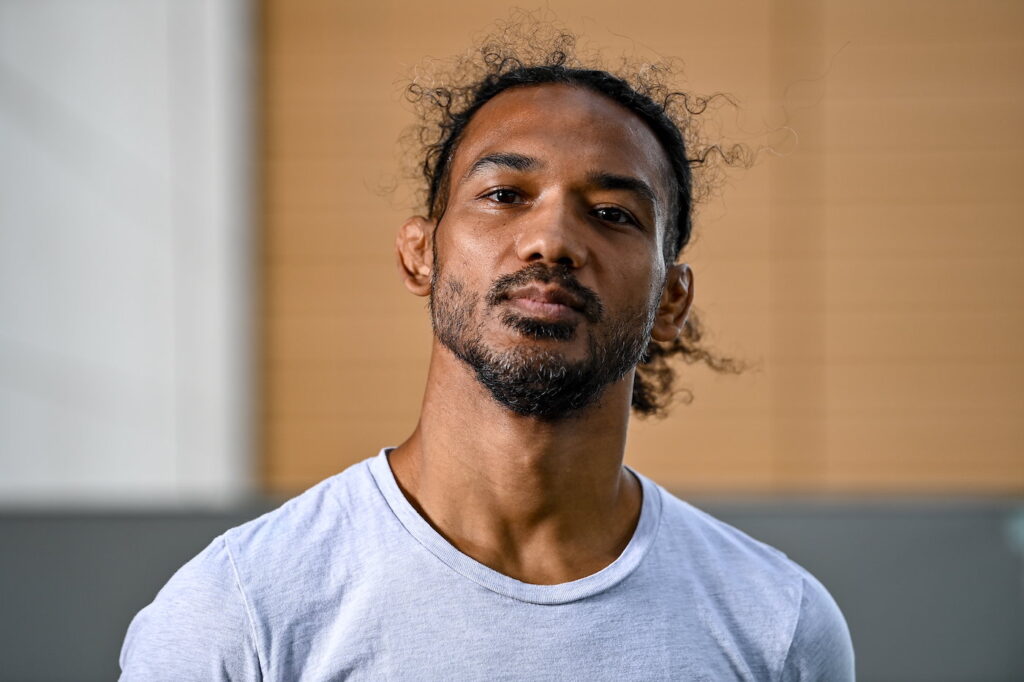 Benson Henderson is a legendary figure in the world of MMA, having competed in mixed martial arts since 2006. He has a background in freestyle wrestling and taekwondo.
Henderson began his career in regional promotions before receiving an invitation to compete in WEC in 2009. In just his third bout, he defeated Donald Cerrone to become the "interim champion" of the promotion, later winning the full title. He lost the title in a bout against Anthony Pettis.
Starting in 2011, Henderson competed in UFC, where he won the championship title in his fourth fight by defeating Frankie Edgar. He defended his title three times, in rematches against Edgar, as well as against Nate Diaz and Gilbert Melendez, before losing it to Pettis once again.
In 2015, Henderson fought his final contracted fight with UFC, defeating Jorge Masvidal in the welterweight division before continuing his career with Bellator. In his first fight with the new promotion, he fought for the welterweight title but lost to Andrey Koreshkov. He then moved to lightweight and defeated Patricio Freire (due to an injury to his opponent), but then suffered two consecutive losses to Michael Chandler (for the championship title) and a rematch with Freire.
After a streak of four consecutive wins, Henderson suffered three consecutive losses (to Chandler in a rematch, Jason Jackson, and Brent Primus), before winning his last two fights against Islam Mamedov and Peter Queally. Fans will be eagerly watching as this MMA legend continues to compete and make his mark on the sport.
Usman Nurmagomedov vs Benson Henderson Betting Predictions
The upcoming fight between Usman Nurmagomedov and Benson Henderson is expected to be a one-sided affair, with Henderson being viewed as the underdog by bookmakers. This will be Henderson's third attempt at claiming the Bellator championship title, but his chances are much slimmer this time around.
Henderson's career has been in decline for some time now, with his footwork and combination work severely diminished. While he still has some proficiency in the clinch and is capable of managing a fight effectively, his abilities in grappling and ground-and-pound are lacking. In contrast, Nurmagomedov is a skilled striker with impressive speed, mobility, and accuracy.
Henderson's best chance at upsetting the champion may lie in trying to engage in a physical battle in the clinch, but this strategy is unlikely to work, as Nurmagomedov is stronger and more powerful than his opponent. Additionally, if the fight goes to the ground, Henderson is at risk of being dominated by Nurmagomedov's ground-and-pound techniques.
It's likely that the only intrigue in this upcoming fight will be whether Nurmagomedov wins by decision or by knockout. Given his dominant skill set, it's predicted that Nurmagomedov will win by knockout, likely within the championship rounds.
Prediction: Nurmagomedov, by knockout.