After another topsy-turvy year in 2022, it's clearer than ever that no one in MMA really has any idea what's going to happen on any given night.
But, how has this ever prevented us from getting out our prediction hats and having a go? Join the staff at MMA Fighting back at the roundtable to predict the upcoming championship slate for the next 12 months. Who will be the 12 UFC champions by the end of 2023? Staffers Shaun Al-Shatti, Conner Burks, Guilherme Cruz, Mike Heck, Eric Jackman, Alexander K. Lee, E. Casey Leydon, Steven Marrocco, Damon Martin, Jed Meshew, and Jose Youngs make their selections below.
Join the party by sharing your picks with us in the comments. You can also listen to the podcast version. We can assure you that it's not as easy as you might think.
---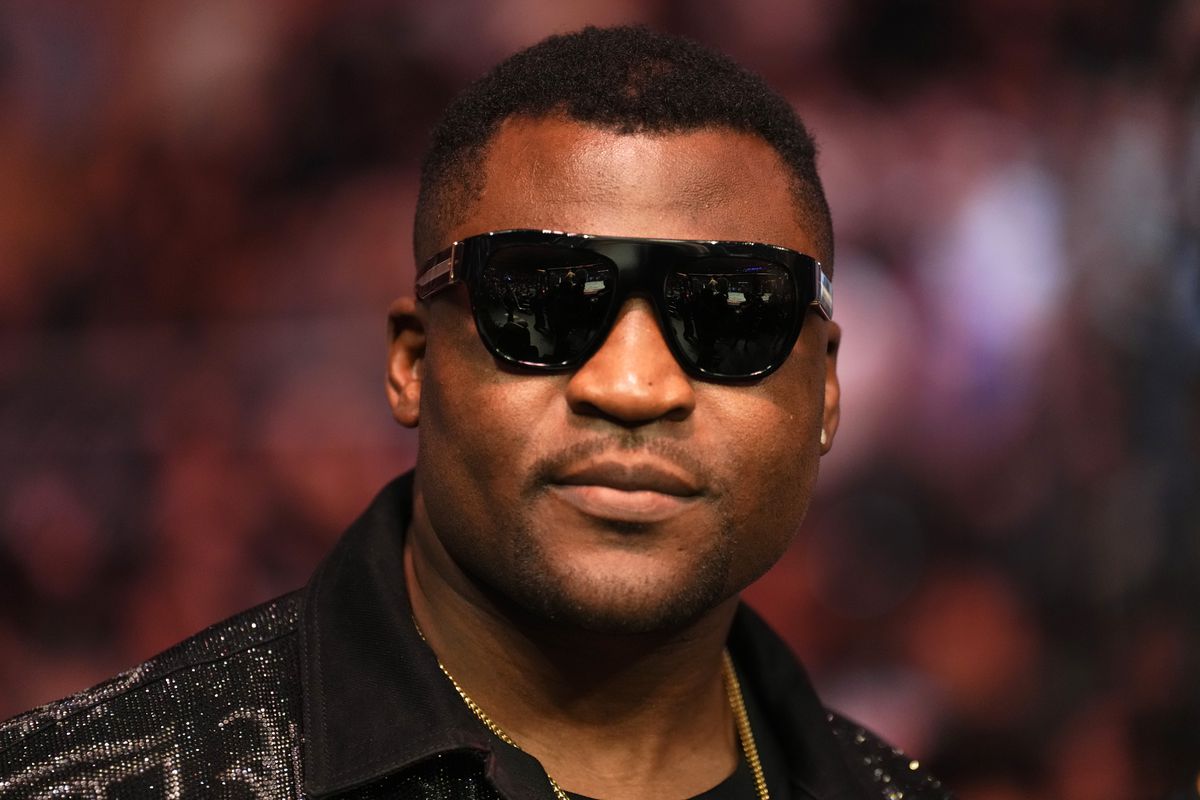 Heavyweight
Francis Ngannou (0): N/A
Ciryl Gane (3): Al-Shatti, Burks, Leydon
Jon Jones (4): Heck, Cruz, Jackman, Youngs
Sergei Pavlovich (2): Marrocco, Martin
Curtis Blaydes (2): Lee, Meshew
Well, this worked out.
We actually polled the team last week before Francis Ngannou entered free agency and claimed the UFC belt. This bizarre turn of events did not impact the vote, ironically. Perhaps it was the knee injury that kept Ngannou sidelined since January 2022. Perhaps it was the warranted uncertainty still surrounding his relationship with the UFC. Hell, perhaps it was the fact that champions simply don't last very long in the land of volatility that is the UFC heavyweight division. Either way, a whopping zero of our 11 members of the team believed in Ngannou's future to remain UFC champion by this time next year — and those predictions looks mightily prescient now.
In Ngannou's place, France's Ciryl Gane takes over the reigns as clubhouse leader. Three voters have placed their trust in him returning to the belt, after Gane failed his first title shot. The quartet of Cruz, Heck, Jackman, and Youngs — maybe misguidedly? — still believe in Jon Jones' ability to not only keep his nose out of trouble all year, but also to acclimate well to the land of the big boys, giving Jones the overall lead. Curtis Blaydes and Sergei Pavlovich round out this group.
However it plays out, the heaviest division in the sport is already off to a wild start in 2023, and the mad scramble to succeed Ngannou should provide plenty of intriguing theater.
---
Light Heavyweight
Jiri Prochazka (5): Burks, Lee, Leydon, Marrocco, Meshew
Magomedov Anklaev (5): Al-Shatti, Cruz, Jackman, Martin, Youngs
Glover Teixeira (1): Heck
Speaking of intriguing theater, in all likelihood those are NOT words that will be used to describe 205 pounds very often in 2023.
The UFC's other division without a current champion is still hurting after the mess left behind by UFC 282. Glover Teixeira and Jamahal Hill are set to kick things off Saturday at UFC 283, but the question remains whether the 43-year-old Teixeira will even by an active fighter by the end of 2023. Only Heck seems to still believe in the old warhorse's ability to make it through another year with gold around his waist. Our team divided their votes among Jiri Prochazka, Magomedov Anklaev.
Prochazka is sidelined for the foreseeable future with the nasty shoulder injury that precipitated his vacating of the belt, while Anklaev is essentially persona non grata at 205 pounds after his anticlimactic showing against Jan Blachowicz at UFC 282. There is no question that Prochazka and Anklaev are the best light heavyweight fighters. It's only a matter now of who will be the first to challenge for the belt.
Either way, we can probably all agree on one thing: Please come back, Jiri. This division desperately needs you.
---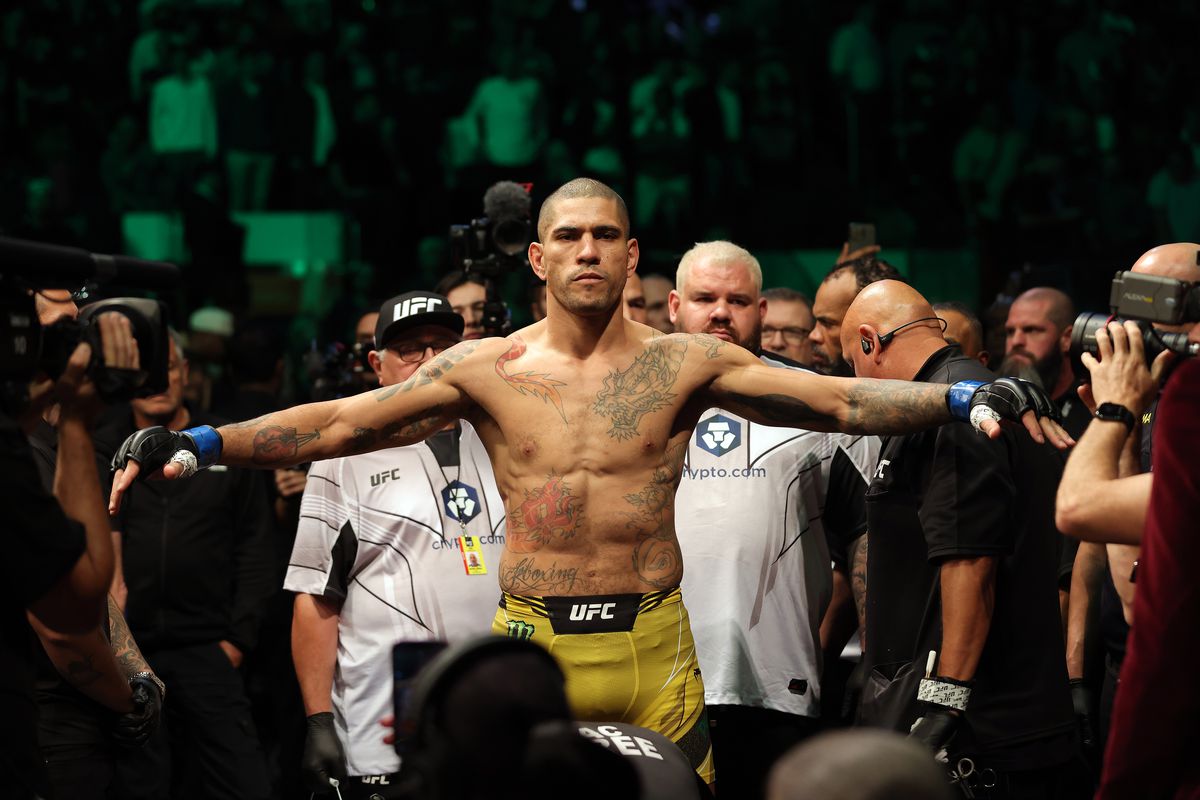 Middleweight
Alex Pereira (1): Marrocco
Israel Adesanya (5): Al-Shatti, Burks, Cruz, Lee, Leydon
Robert Whittaker (1): Heck
Khamzat Chimaev (4): Jackman, Martin, Meshew, Youngs
Was Alex Pereira's final-round victory over Israel Adesanya at UFC 281 a fluke? Even with his 3-0 edge in the series, it seems Pereira still can't find many believers among the team.
Marrocco, the only voter who backed the UFC's current middleweight champion, was opposed by the larger contingent that endorsed Adesanya's ability to defeat Pereira in an eventual fourth — or fifth? — to win the belt. Former champion Robert Whittaker was also able to siphon off a vote, with Heck positing that Pereira will defeat Adesanya again only to ultimately lose to the more well-rounded Whittaker.
Yet the most popular vote-getter other than Adesanya wasn't even a man who's currently vying for 185-pound title contention — four of our staffers believe 2023 will be the year Khamzat Chimaev finally makes the leap up to middleweight full-time and seizes the title many have long believed will eventually be his by becoming UFC middleweight champion.
---
Welterweight
Leon Edwards (0): N/A
Kamaru Usman (2): Martin, Youngs
Khamzat Chimaev (7): Al-Shatti, Burks, Cruz, Heck, Jackman, Marrocco, Meshew
Shavkat Rakhmonov (2): Lee, Leydon
Talk about disrespect. Good lord. Even after pulling off the 2022 Knockout of Year, Leon Edwards still can't get any love. Tough crowd.
Yes, just like 185 pounds, welterweight this year turned out to be the Khamzat Chimaev show. Even with former champ Kamaru Usman and young lion Shavkat Rakhmonov sneaking off a few votes, the overwhelming majority of our team made it clear they'd be stunned if 2022 wasn't the year Chimaev finally claimed the throne at 170 pounds. Their logic is hard to dispute. Chimaev, who is only one fight from the belt, remains one of the most dangerous welterweight contenders.
The only thing that may get in his way?
(*whispers*) Are we even sure Khamzat can still reliably make 170 pounds?
---
Lightweight
Islam Makhachev (10): Al-Shatti, Burks, Cruz, Heck, Jackman, Leydon, Marrocco, Martin, Meshew, Youngs
Alexander Volkanovski (1): Lee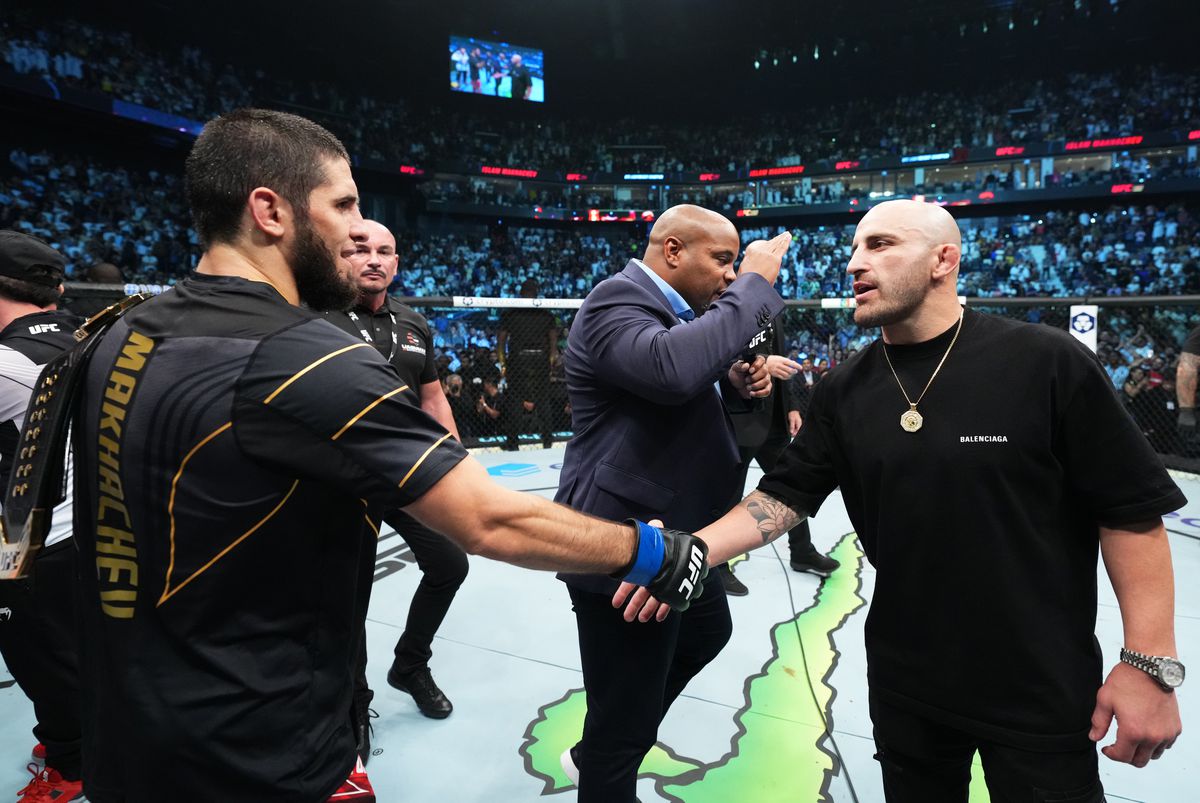 Featherweight
Alexander Volkanovski (10): Al-Shatti, Burks, Cruz, Heck, Jackman, Leydon, Marrocco, Martin, Meshew, Youngs
Yair Rodriguez (1): Lee
These two divisions are surprisingly close. These two divisions were the most united in men's boxing this year.
The only caveat to that could be their expected champion vs. champion showdown on Feb. 12 at UFC 284 — a blockbuster event that will pit MMA Fighting's two top pound-for-pound male fighters in the world against one another for the right to call themselves No. 1. Makhachev is a strong favorite against Volkanovski. But, it would be foolish to dismiss Volkanovski's ability to solve the Dagestani puzzle.
Still, if these two tallies are any indication, our team expects 2023 to be business as usual atop two of the most talent-rich divisions in MMA.
---
Bantamweight
Aljamain Sterling (4): Al-Shatti, Burks, Lee, Marrocco
Henry Cejudo (4): Leydon, Martin, Meshew, Youngs
Sean O'Malley (1): Cruz
Marlon Vera (1): Heck
Merab Dvalishvili (1): Jackman
Flyweight
Deiveson Figueiredo (2): Jackman, Youngs
Brandon Moreno (3): Heck, Marrocco, Meshew
Alexandre Pantoja (4): Al-Shatti, Burks, Cruz, Leydon
Manel Kape (1): Martin
Brandon Royval (1): Lee
From the two male divisions with the least diversity of votes to the two male divisions with the greatest diversity of votes, if our team's prognostications prove to be correct, 2023 is going to be a wild ride for the men's lightest ranks.
One thing is certain: None of the current division champions can be regarded with respect. Neither Aljamain Sterling nor Deiveson Figueiredo were the leading vote-getters to retain their respective titles, with Sterling having to share that honor with a man who hasn't fought since 2020 (Henry Cejudo) and Figueiredo getting crowded not only by his UFC 283 opponent (Brandon Moreno), but also by a top flyweight contender (Alexandre Pantoja). Even on the fringes, three other bantamweights siphoned off support from Sterling, while two other flyweights did the same for "Figgy Smalls."
Sterling and Figueiredo are no stranger to proving people wrong. Looks like they'll have to do so all over again in 2023. It seems like we never really learn.
---
Women's Featherweight
Amanda Nunes (9): Al-Shatti, Burks, Cruz, Heck, Lee, Leydon, Marrocco, Martin, Youngs
No champion (2): Jackman, Meshew
Surprise, surprise.
The better question is whether this non-division even will exist by the end of 2023. Our brave team members believe it will not. Extra points, perhaps, if they're right?
---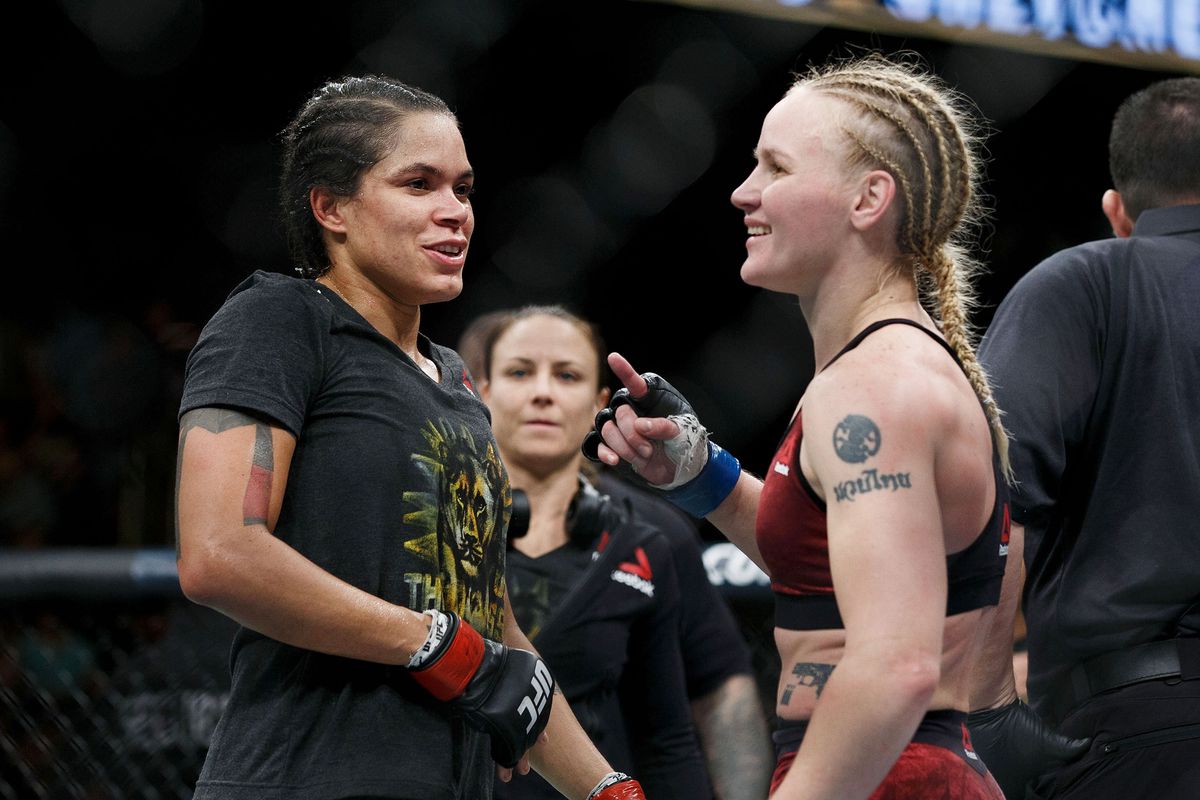 Women's Bantamweight
Amanda Nunes (5): Al-Shatti, Jackman, Lee, Marrocco, Youngs
Valentina Shevchenko (5): Burks, Cruz, Heck, Leydon, Martin
No champion (1): Meshew
Ah yes, the most uninteresting real division of the women's ranks.
In a weight class totally devoid of compelling matchups, our voters were evenly split between going chalk and forecasting one of the lone fun scenarios that could possibly shake up 135 pounds — aka Valentina Shevchenko finally making her move back up for a trilogy match between the two most dominant female champions in UFC history.
Then there was also Mr. Meshew, who filed in his second consecutive prediction of a division just outright ending 2023 without a UFC champion at all.
Fun times at the top of women's weight.
---
Women's Flyweight
Valentina Shevchenko (9): Al-Shatti, Burks, Cruz, Heck, Jackman, Lee, Martin, Meshew, Youngs
Erin Blanchfield (1): Leydon
Tatiana Suarez (1): Marrocco
Another unsurprising round of voting saw Valentina Shevchenko once again dominate the field at 125 pounds. Shevchenko will be 35 years old by the end of 2023 and is on Year 20 of her MMA career, and some cracks in the armor may have begun to show following her lackluster showing against Taila Santos at UFC 275. Yet she'll still be the betting favorite over anyone within striking range of her at flyweight, and it'll be a long time before her record of seven straight title defenses is even close to being matched by anyone else in the division.
That's why the most noteworthy takeaway here is actually the two women who stole votes away from "The Bullet" — Erin Blanchfield and Tatiana Suarez.
Many have already hailed Blanchfield as flyweight's next big thing after a 4-0 start to her UFC career, and her Feb. 18 date against Santos will likely determine the next No. 1 contender. In many ways, the plaudits Blanchfield is drawing for her potential resembles the same kind of press that was once being heaped upon Suarez — yet Suarez is only 32 years old. With her comeback from injury hell now on the books for Feb. 25, Suarez still has plenty of time to make good on that promise. All she needs is to be healthy.
---
Strawweight
Zhang Weili (10): Al-Shatti, Burks, Cruz, Heck, Jackman, Lee, Leydon, Marrocco, Meshew, Youngs
Rose Namajunas (1): Martin
Say it ain't so, Rose.
Strawweight may be a division typified by volatility in recent years, but the overwhelming of our team believes that changes in 2023. This is Zhang Weili's power.
China's lone UFC champion put together one of the best years in MMA in 2022 by retiring Joanna Jedrzejczyk with a spinning backfist then tossing Carla Esparza aside easier than Mr. Leydon threw around poor Fritz Frauendorf. Sure, Weili's lone kryptonite at 115 pounds — Rose Namajunas — is hanging around the title picture, but with the stench of one of the worst title fights in UFC history still following her, and Namajunas' always-erratic motivation to compete more in question than ever before, it seems likely that 2023 becomes the year Weili reestablishes some semblance of order at the top of the strawweight ranks.
Source: https://www.mmafighting.com/2023/1/20/23550311/predictions-roundtable-who-will-be-our-12-ufc-champions-by-the-end-of-2023?rand=96749