Erin Blanchfield, bottom of the top 10 in the UFC women's flyweight division, continues to go undefeated in the strongest league in the world, having won a stoppage victory over former UFC champion Jessica Andrade, who occupies the third position in the ranking.
The bout, which headlined UFC Fight Night 219 in Las Vegas, ended at 1:37 of the second round after the 23-year-old American moved her opponent, took her back and applied a rear naked choke, forcing the 31-year-old Brazilian to signal submission.
In the first round, Blanchfield failed to capitalize on her wrestling skills, but showed she could compete with Andrade on the stand, 10-9 to take the opening five-minute time on two judges' scorecards.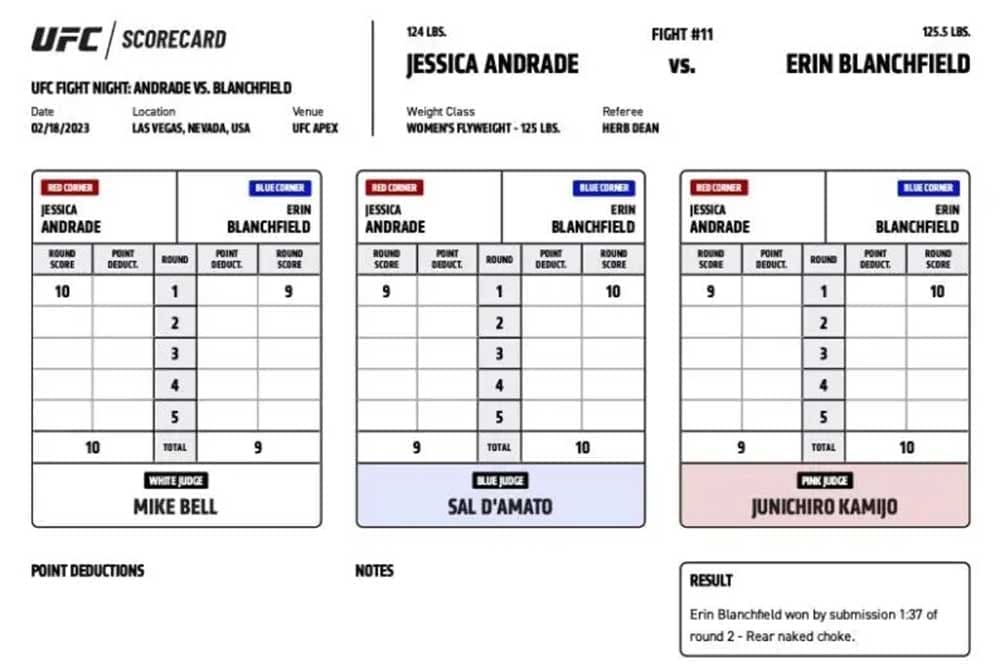 With her fifth UFC win in a row, Erin Blanchfield said she wants to see her next opponent the winner of the title fight between Valentina Shevchenko and Alexa Grasso, which will take place on March 4 at UFC 285 in Las Vegas.
Jessica Andrade, who replaced Taila Santos in the fight on short notice, interrupted her own series of three victories, with which she closed the defeat with a technical knockout from Valentina Shevchenko.
In the second most important event of the event, American light heavyweight Zack Pauga won his first victory under the UFC banner, after three rounds winning a unanimous decision against his compatriot Jordan Wright, who suffered his fourth defeat in a row in the organization.
Among other results of the tournament, we note the unsuccessful debut in the UFC of the Russian Hussein Askhabov, who lost by unanimous decision to the American Jamall Emmers, having suffered the first defeat in his professional career.
Early victories were won by Nazim Sadikhov, Maira Bueno Silva, Filipe Lins, AJ Fletcher and Clayton Carpenter.
All results of the UFC Fight Night 219 tournament.
Source: https://fighttime.ru/news/item/30821-rezultaty-ufc-fight-night-219-blenchfild-ostanovila-andrade.html?rand=19907