The WBC is extremely dissatisfied with the policy of the IBA – International Association of (Amateur) Boxing.
They are shocked that the IBA recently announced an IBA Night of Champions tournament, the winners of which will be awarded championship belts, the design of which is too "licked" from the WBC belt.
Compare for yourself: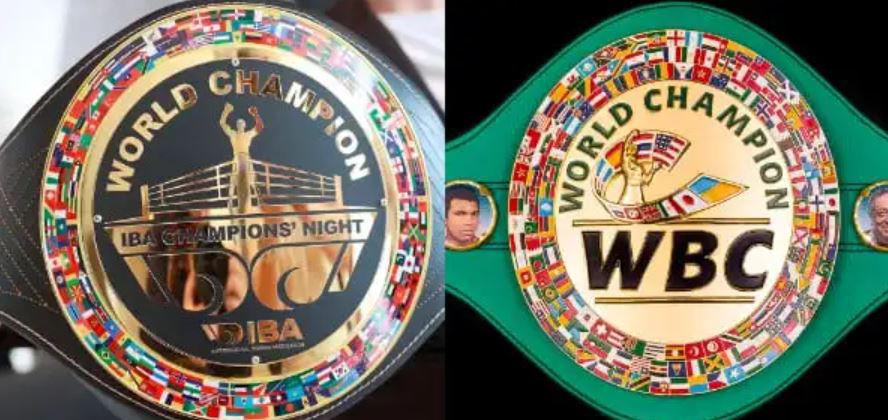 The WBC regarded this as "the use of intellectual property assets" in violation of rights and without the consent of the rightful owner.
The organization has already notified the IBA that it will not tolerate such an offense and has even launched a case – the organization's lawyers will demand not only the abandonment of the belt, but also financial compensation, since "the WBC has nothing to do with the IBA."
Further, the WBC recalled the criminal decision of the IBA to continue holding boxing tournaments in Russia and Belarus, despite the fact that these countries unleashed a war against Ukraine. The WBC not only excludes holding tournaments on the territory of terrorist countries, but also refused to sanction any fights involving Russians or Belarusians – they excluded them from their ratings.
The WBC has not forgotten about the scandals in amateur boxing, because of which the 2028 Olympic Games will be held for the first time without a tournament in this sport. The WBC still considers the IBA initiative – a mixture of professional and amateur boxing – to be very dangerous, as it "threatens the health and life of athletes due to the lack of any admission criteria."
The president of the IBA is Umar Kremlev, a previously convicted odious Russian. In September, he and his accomplices deprived the national team of Ukraine of the flag, Usyk stood up for the boxers. A little later, Wladimir Klitschko reacted to the scandalous decision of the IBA. Interestingly, before the full-scale invasion of the Russians into the territory of Ukraine, the WBC wanted to join forces with the IBA in order to save boxing for the Olympic Games.