After the classic case of "he came up with an insult himself – he was offended by himself", the American lightweight knockout Gervonta Davis went further and decided to publish personal correspondence with the promoter Eddie Hearn who "offended" him (not the first time he does this, by the way).
The British functionary recently stated that "Tank", although not the smartest boxer in the ring, plus not very eloquent at press events, but he is "that motherfucker" in battle – such that it is just right to compare him with heavyweight legend Mike Tyson . Judging by the tone of the interview, this was done in a positive tone: they say, this is what Gervonta is dangerous for.
But Davis, his former employer at Mayweather Promotions, Leonard Ellerbee, and a bunch of other characters were terribly offended and outraged with cursing. As is usually the case in such cases, it came down to the classic accusation of "racism".
After that, Davis showed in
Twitter screenshot of the conversation where Hearn asks "why did you say that about me?". Apparently, Eddie at first did not understand what they wanted from him, or pretended to. But then he said that his words in an interview were taken out of context.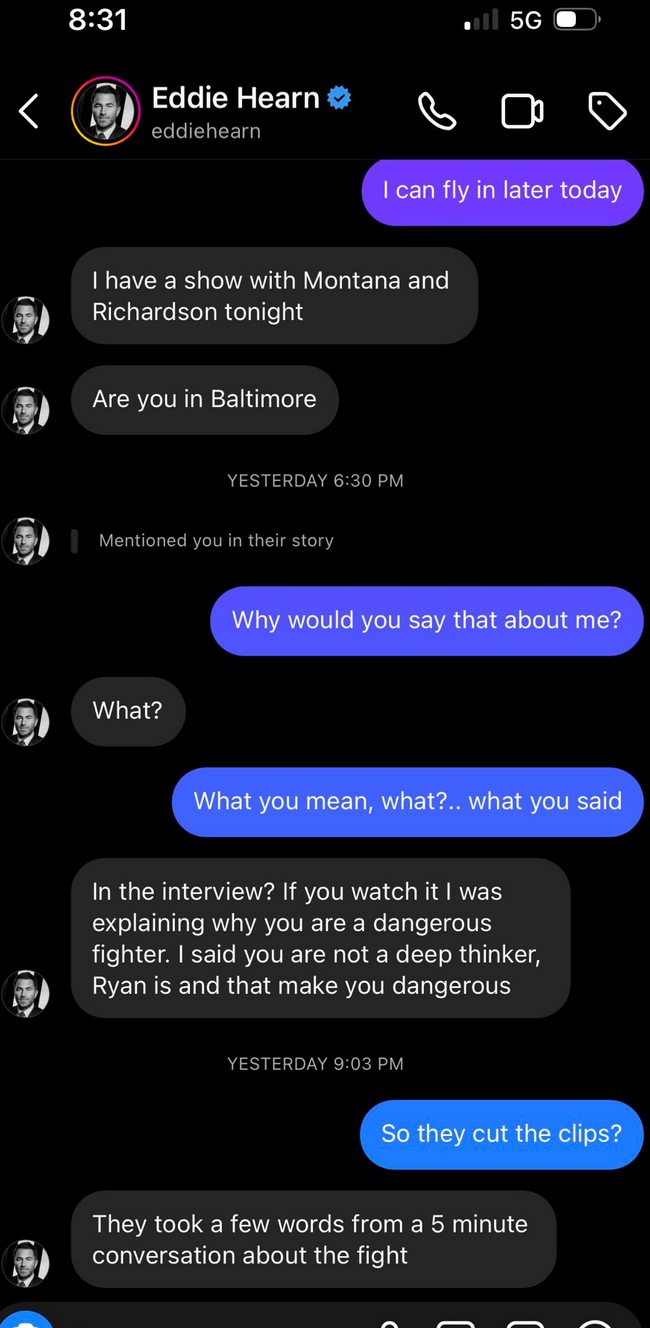 What's next in the correspondence is not shown.
Read the analysis of the fight Gervonta Davis – Ryan Garcia from Atlas. Malignaggi did the same before.