From that moment on, Cuban Yoel Romero can officially be considered an American fighter.
Last Friday, the 45-year-old "Soldier of the Lord" posted a photo on social media with a US flag and citizenship certificate.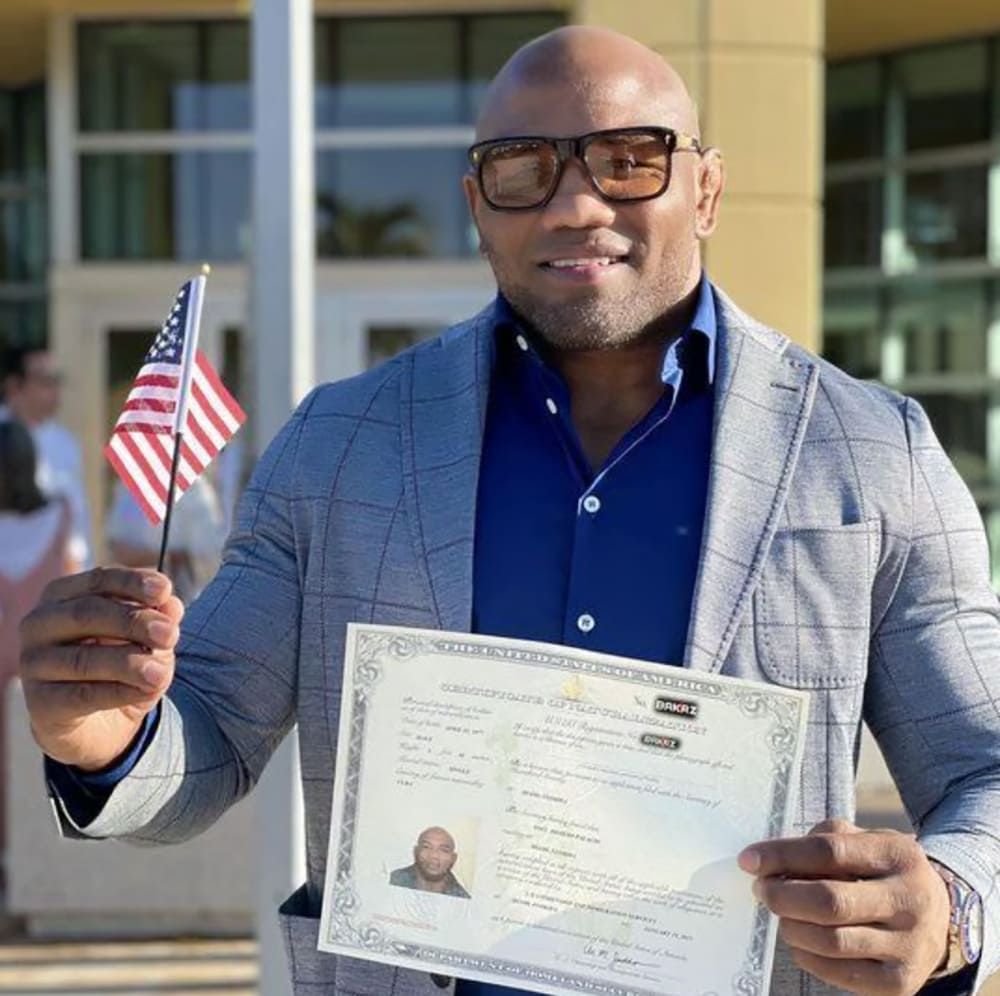 Playing for the Cuban freestyle wrestling team, Yoel Romero became the world champion and Olympic silver medalist, and in mixed martial arts he claimed the UFC middleweight championship belt.
By moving to Bellator last year, Romero scored two stoppage victories to become the official contender for the light heavyweight title held by Russia's Vadim Nemkov. The title fight was supposed to be the second most important event of the Bellator 290 tournament, scheduled for February 4, however, the fight was postponed due to the fact that Nemkov, who became the winner of the light heavyweight grand prix, did not have enough time to prepare.
A new date for the fight between Nemkov and Romero is expected to be announced soon.
Source: https://fighttime.ru/news/item/30572-joel-romero-stal-grazhdaninom-ssha.html?rand=19907