Jake Paul finishes Tyron Woodley early in the 6th round

On the night of December 19, an interesting boxing show took place in Tampa. In the main event, former UFC champion Tyron Woodley entered the 8-round rematch according to the rules of boxing against the scandalous blogger Jake Paul (new record: 5–0, 4 KOs).
Jake Paul knocked out Tyron Woodley in the 6th round with a powerful punch.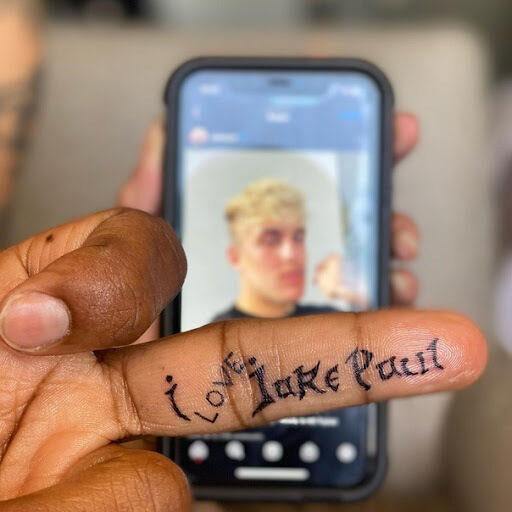 Although the fight was held on an equal footing, there was no revenge. Jake won again. And so enchanting, with one blow, that Tyrone took a long time to come to his senses.
The blogger's first fight with Woodley took place at the end of August. An additional condition was that the loser must make tattoo about loving an opponent. Then Jake Paul won by split decision of the judges, and Tyrone had to get a tattoo, though he completed this task on the middle finger (on the picture). It seemed that there would be no revenge.
Then Jake Paul planned to have an 8-round fight with Tommy Fury (7–0, 4 KOs), Tyson Fury's stepbrother. However, the Briton withdrew from the fight due to a rib injury, and Tyron Woodley was given the opportunity to rematch.
Jake already had one scalp of a UFC star fighter. In April 2021, he put out the lights in the first round to Ben Askren, former ONE Championship and Bellator welterweight champion.
Interestingly, Jake Paul's older brother, Logan Paul, in June he went to an exhibition fight with the legend, 44-year-old Floyd Mayweather. And the blogger managed to hold out all the allotted 8 rounds. Judges' notes were not counted then.
VIDEO. Shame on all MMA! Blogger Jake Paul knocked out the former UFC champion
Photo gallery of the fight (from ShowTime).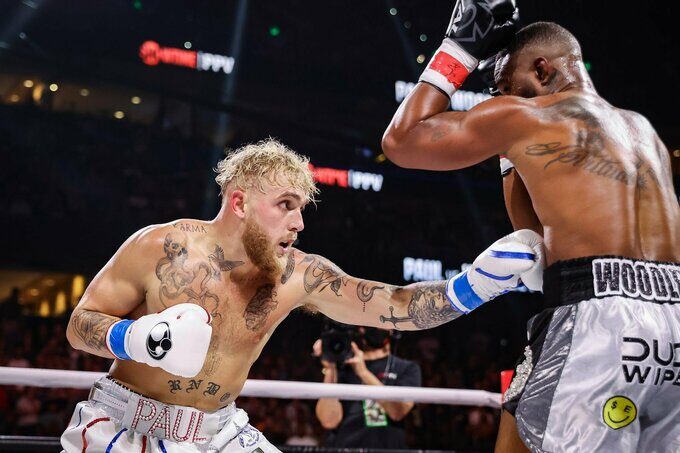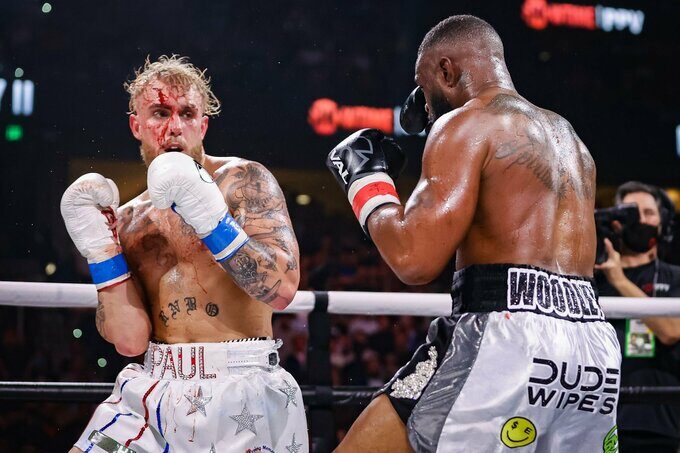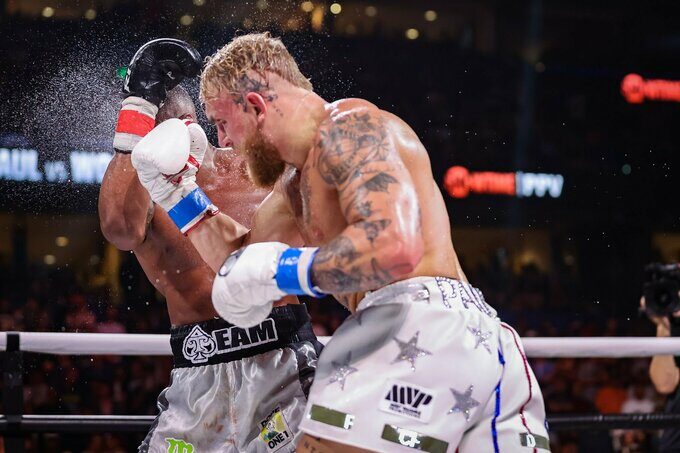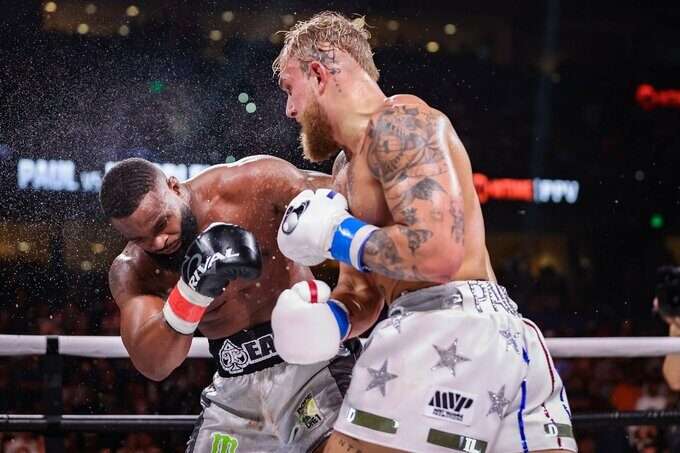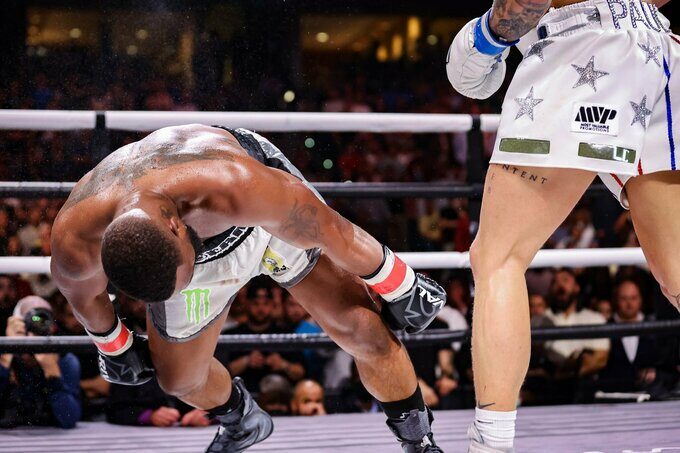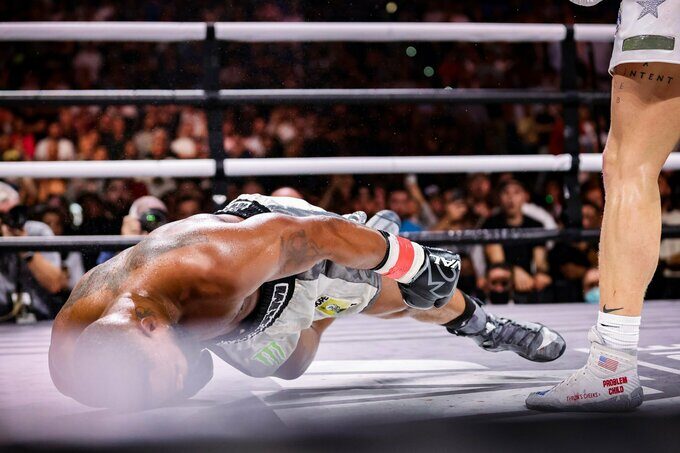 …