IBF, WBO and WBA world heavyweight champion (over 90.7 kg) Oleksandr Usyk (20-0, 13 KOs), who, presumably, will fight next fight against WBC champion Tyson Fury (33-0-1, 23 KO) for the status of the most important in the division, slowly keeps himself in shape.
Today, a Ukrainian posted on Twitter a selfie frame in swimming trunks, signed it "The middleweight is here! Where are you, Puzo? — and tagged the Briton.
Tyson, we recall, constantly unfunnyly jokes about the dimensions of the Mustache – they say, some kind of dwarf, "middleweight".
It is amazing that several hours have passed since this message, and Fury has not yet responded. And even mammon threateningly did not shake in stories. Disorder.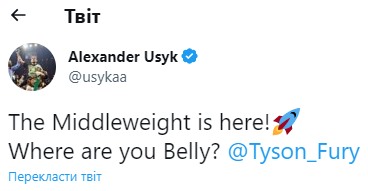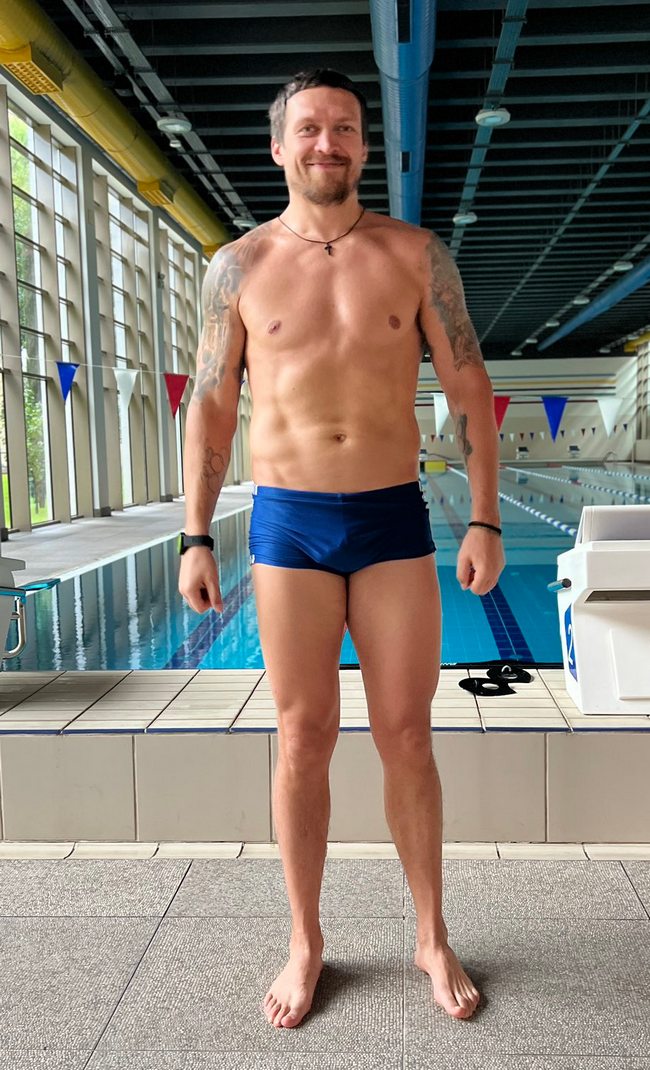 Their megafight will probably take place in March in the Middle East or in Britain. Yesterday, the IBF went "wow!" – and the mandatory challenger according to this version, Filip Hrgovic (15-0, 12 KOs), ceased to threaten the Usyk-Fury fight.
Fury's plan for the fight with Usyk: "I will hunt down and smash"