For the first time in nearly three years, the UFC is back in Brazil!
This weekend in Rio de Janeiro, the UFC returns with its first pay-per-view event of 2023, UFC 283, headlined by a vacant light heavyweight title between Glover Teixeira and Jamahal Hill, with flyweight tetralogy between Deiveson Figueiredo and Brandon Moreno in the co-main event. On top of that, there are 13 other fights on the card, featuring 15 Brazilians, which means things are lining up to be a great time on Saturday. So without further ado, let's get into the bets.
As always, all odds are courtesy of our friends at DraftKings Sportsbook.
---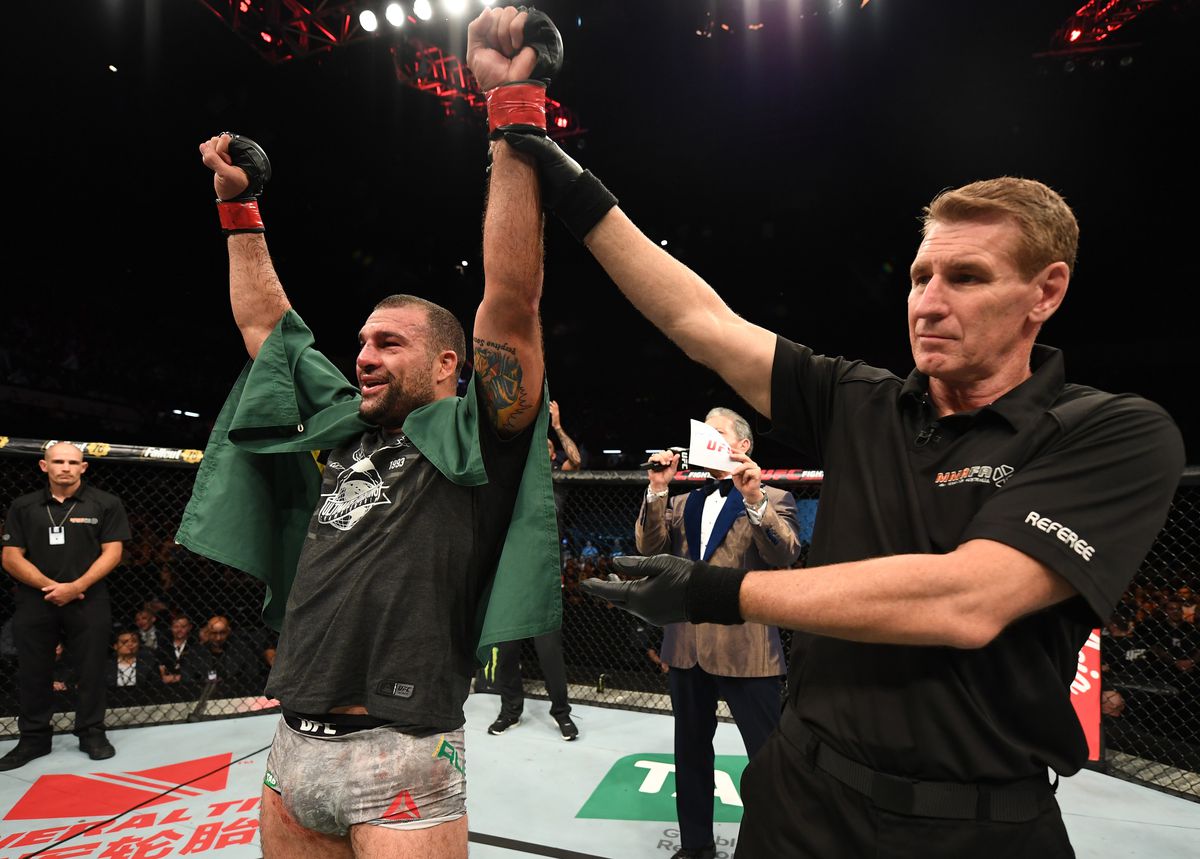 Straight Bets
Brandon Moreno, -125
I felt good about this bet before fight week, and as this fight has gotten closer, I am only feeling better about it. Here are the facts:
Moreno and Figueiredo have fought three times before. Figueiredo won the first fight, but Figueiredo lost due to a foul. The match ended in a draw. Figgy was taken to school by Moreno in the rematch. Then in the third one, Figueiredo made some adjustments and edged out a victory he maybe didn't deserve upon the rewatch. That's to be commended, but it's tough to envision Figueiredo, at 35, pulling out any more new wrinkles for this one. Moreno can match Figgy anywhere the fight goes, and now, Figgy is one year older, one year slower, and has shown him the full arsenal. Add to that Moreno has got some space from the rivalry to regroup with the Kai Kara-France win, and that Figueiredo appears to be on Death's doorstep two days before he even has to make weight, and I love Moreno's chances to reclaim the undisputed flyweight title.
Mauricio Rua, +175
Call me a homer, and you might not be wrong, but I don't care. Shogun's final ride, so I won't be surprised if this is my last. In a perfect world, he turns back the clock to 2005 and delivers a vintage knockout to ride off into the sunset on. I'm fine with him winning any way.
This is a great reason why Shogun should be supported this weekend.
---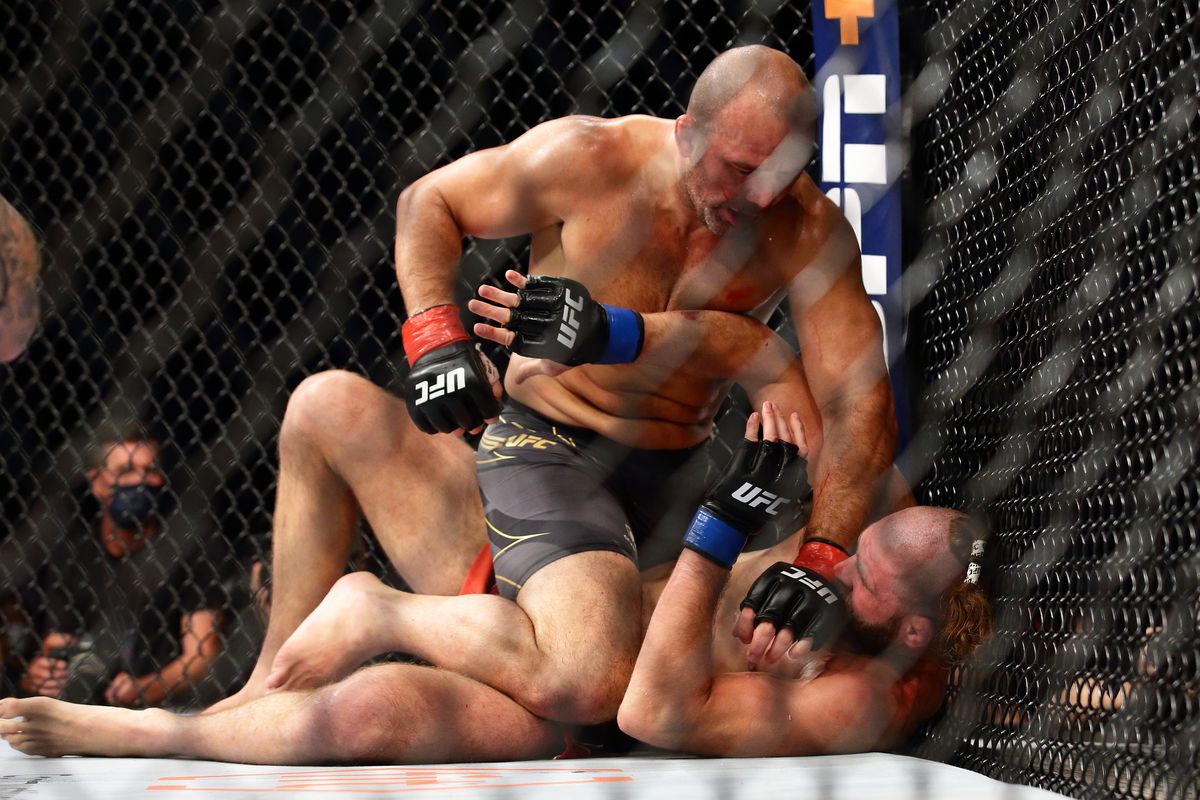 Prop Bets
Glover Teixeira by Submission, +250
I wrote an in-depth breakdown of this fight, which you can find here. Other than saying this was a fantastic fight for Teixeira. Hill is not a great defensive wrestler, and he's not the kind of hyper-athlete that has given Teixeira problems before. This should be a classic Glover smothering.
Jessica Andrade/Lauren Murphy Over 2. 5 Rounds, -120
Andrade is one of the best finishers in all of women's MMA, but against Murphy, she's facing someone tougher than a $2 steak. Murphy has only been finished once in her career, and that was by Valentina Shevchenko in the fourth round of their title fight. Andrade will probably win, but she'll have to put in a lot of effort.
Lauren Murphy by Decision, +650
Although Andrade is likely to win, it's not a guarantee. Andrade is the more athletic, dynamic, and skilled fighter to be sure. But Murphy is an absolute unit, and that kind of fighter has given Andrade problems in the past. Nearly all of Andrade's losses came from opponents who could match her physicality. Andrade is going to be faster and hit harder, but Murphy is going to be there every step of the way, and at these odds, I'm taking a flier on her to pull of a major upset.
Neil Magny by Decision, +600
In that same vein, I'm also backing Neil Magny over Gilbert Burns. Burns, who is more athletic and dynamic than Magny, and has a greater skill set, is clearly the superior fighter. But the physical disparity in this fight is enormous, with Magny 5 inches taller and owning a 9-inch reach advantage. That's a lot of ground to make up on the feet, and though Burns is a tremendous grappler, he's not the best wrestler. There is a world where much of this fight takes place in the clinch, a place where Magny is sneaky good, particular with his length advantage there. Straight up, Burns is my pick, however Magny has the ability to make this fight a big one.
On an additional note, while I don't condone parlaying underdogs (because it's dumb), if you were looking for an additional Long Shot bet, parlay Magny by decision and Murphy by decision pays out at a whopping +5150.
---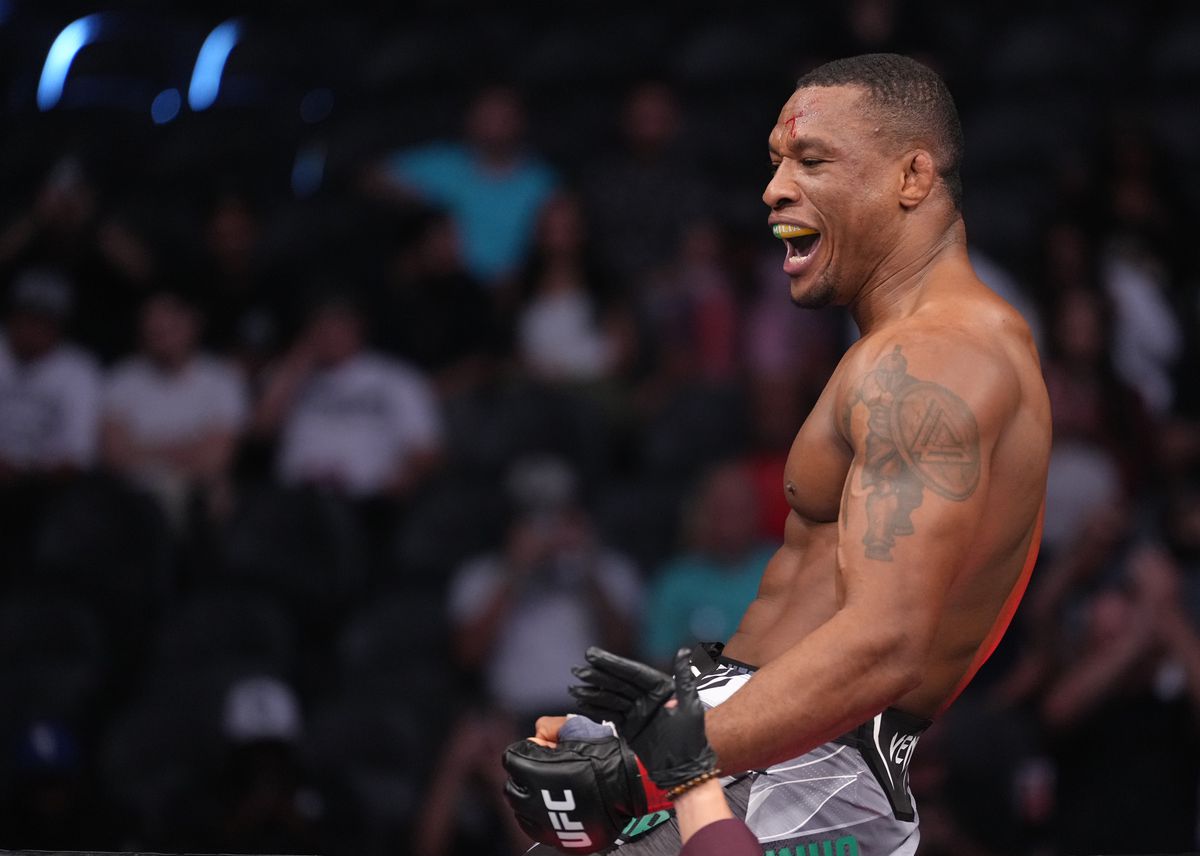 Parlay of the Week
This parlay was a simple one: I took the biggest Brazilian favorites on the card that I don't already have a bet down on (or against) and tied them all together.
Gregory Rodrigues, -300
Probably my least confident leg of the parlay, not because Rodrigues is bad, but because the man prioritizes entertainment over fight IQ. Still, "Robocop" has proven to be extremely dangerous and extremely durable, and he should get Brunno Ferreira out of there.
Thiago Moises, -380
One of the most unusual lines on this card. Moises is a legitimately great lightweight who has only ever lost to top-tier competition. Melquizael Costa is also coming in, having lost in LFA just eight months prior. Moises must roll.
Jailton Almeida, -975
Almeida is now in the news. We aren't likely to get anymore -500 lines with one of the most exciting rising stars in the sport, even for a step up in competition like Shamil Abdurakhimov. The man will still win as he has always done: dominantly.
Josiane Nunes, -540
Nunes, a woman's bantamweight prospect, is the best to date. She is not an elite fighter, but she is capable of hitting hard and is certainly a good choice. This is more than what can be said about Zarah Fairn who is not an UFC fighter of the caliber she deserves.
The 'Uh Vai Morrer" Parlay pays out at +120 odds.
---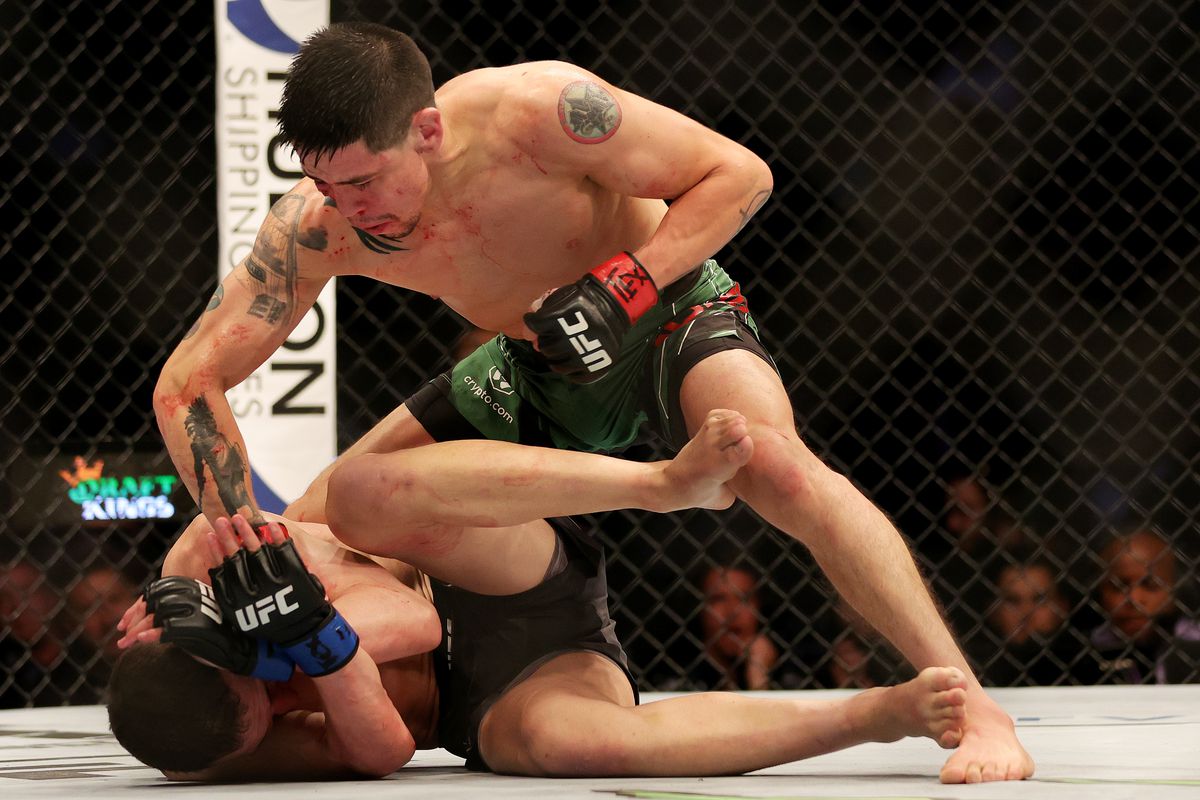 Long Shot of the Week
As stated above, I think Brandon Moreno is about to have the best performance of his career and put this rivalry with Deiveson Figueiredo to bed, once and for all. It's not clear if he did it with a submission or knockout, but I know that it was done in the fourth round. After all, Moreno himself said he envisions a fourth-round finish, and who am I to call the man a liar?
Brandon Moreno to win in Round 4, +2200
---
Wrap Up
Not the best start to 2023 as we finished slightly down last week due to our Long Shot not even coming close to hitting. But I feel pretty good about this Saturday, so let's get back on track.
Let me know what y'all are betting in the comments. Good luck, and gamble responsibly!
---
All information contained in this article has been provided by MMA Fighting to its readers for amusement, news and entertainment purposes. It is the responsibility of the reader to learn and abide by online gambling laws in their region before placing any online sports betting wagers.
Source: https://www.mmafighting.com/2023/1/20/23562611/ufc-283-gambling-preview-how-will-glover-teixeira-deiveson-figueiredo-the-brazilian-fighters-fare?rand=96749