Tragedy struck the MMA community over the weekend as news broke of the death of former UFC fighter Elias Theodorou due to cancer.
Shortly after Theodorou's passing became public fighters and supporters paid tribute to Theodorou, a Canadian veteran who was The Ultimate Fighter: Nations champion, and died from cancer on Sunday. He was 34 years old.
Invicta FC President Shannon Knapp referred to Theodorou as "a beautiful soul", and "a bright spot in this world", in a tweet. The post was accompanied with images of Theodorou, the unconventional "ring boy ."
" serving the promotion's all-women promotion.
Canadian standout Arjan Bhullar was the heavyweight champion at One. Never heard a bad thing said about him and blown away he just fought less than a year ago."
UFC President Dana White took to Instagram to pay homage to Theodorou, who went 8-3 during his run with the promotion from 2014-2019.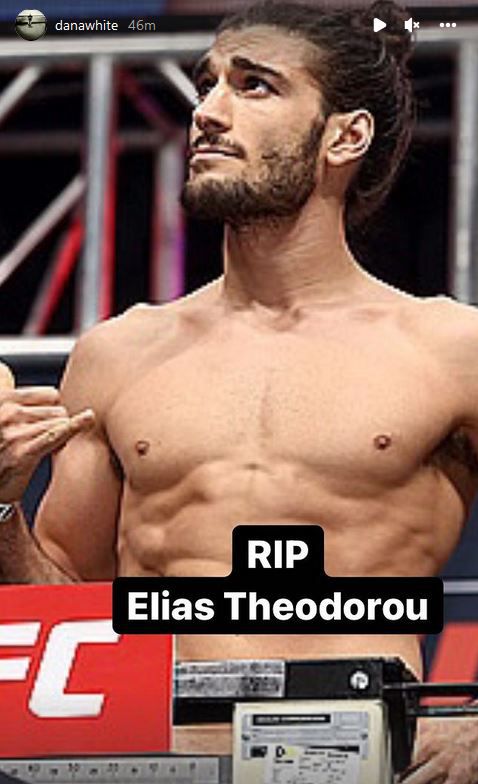 See the MMA community's social media reactions to the tragic news below.
---