British middleweight (up to 72.6 kg) Chris Eubank Jr. (32-2, 23 KOs) brightly responded to the opponent's homophobic trash talk about Liam Smith's today's fight (32-3-1, 19 KOs), but not verbally, but with a demonstration.
At the final press conference on Thursday, Smith questioned his opponent's heterosexuality. Eubank then acted more adult, although he is also a craftsman to throw on the fan.
Today, Chris came to the scales and duel of views in Manchester (England) with a "rainbow" bandage on his right bicep (an international symbol of lesbian, gay, bisexual and transgender people, as well as the movement in support of human rights in relation to them).
Eubank later wrote in
Twitterthat "we do not discriminate, we do not repel. We want boxing and sports in general to be inclusive."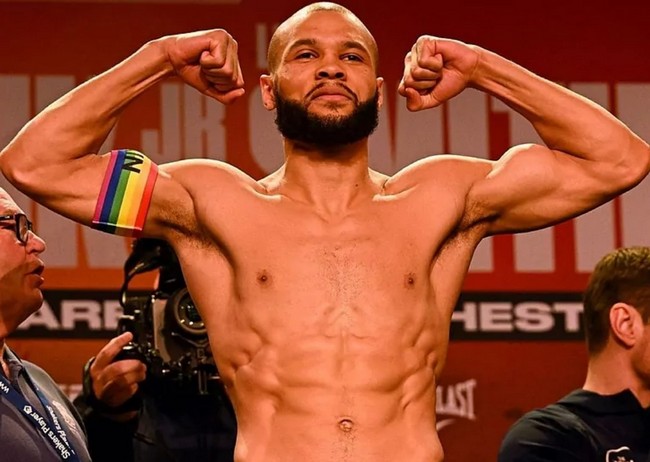 Roy Jones: 'I'm preparing Eubank for Golovkin and Canelo, not Smith'
Eubank and Smith successfully coped on the scales, showing the same weight. And before that, the presser dispersed in earnest, even hurt Bellew.