The conqueror of two weight divisions, the Mexican fighter of the second bantamweight (up to 55.3 kg) Luis Neri (32-1, 24 KOs) will enter the ring on October 1 in Tijuana (Mexico). Earlier it was reported that his opponent will be compatriot gatekeeper
Jesus Ruiz Garcia (43-9-5, 31 KOs), but at the last moment there was a replacement of the opponent – he will fight with multiple ex-challenger Mexican David Carmona (22-10-5, 9 KOs).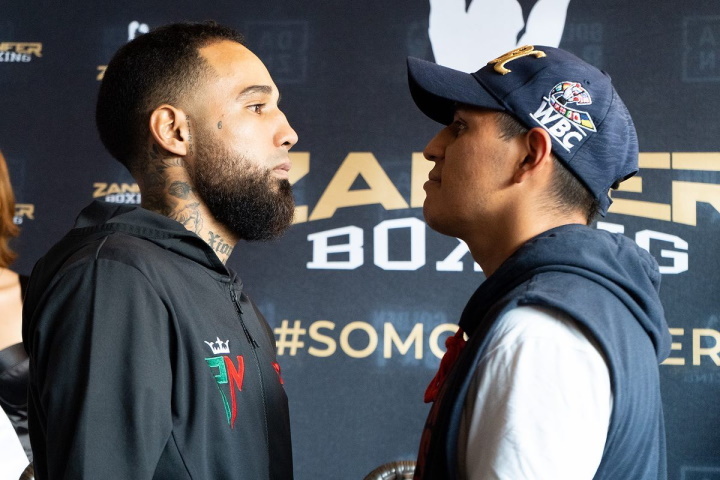 ---
Colombian Boxing Federation hurried with the news of the death of a local 25-year-old super lightweight prospect (up to 63.5 kg)
Luis Quinones (10-1, 6 KOs), who suffered his debut loss in his career over the weekend.
Hospital Clínica General del Norte in Barraquilla (Colombia), where Luis was brought after the fight, states that "the athlete is still fighting for his life." Experts clarified that Quinones was "diagnosed with brain death", "but he has not died yet", "we hope for a miracle", "we apologize to his family".
Immediately after the battle, the fighter was taken to the hospital, put into an artificial coma, underwent an operation, but the forecasts were extremely disappointing.
---
Reviewer
Salvador Rodriguez claims that the WBA has sanctioned a fight between its champions in the minimum weight (up to 47.6 kg): the holder of the super belt Tammanun Nyomtrong (24-0, 9 KOs) from Thailand should meet with the young regular champion Eric Rosa (5-0, 1 KOs ) from the Dominican Republic.
The parties have until October 28 to reach an amicable agreement. If they do not have time, then the fate of the fight will be decided at the promotion auction – the winner will receive the primary right to organize the fight, and the winning bet will become the prize fund of the fight.
---
The same source reports that the WBA is demanding yet another "unification" of its own champions: in the featherweight (up to 57.2 kg) super champion Mexican Leo Santa Cruz (38-2-1, 19 KOs) will still have to fight the owner of the usual belts to Briton Lee Wood (26-2, 16 KOs).
Earlier, the WBA allowed both to hold one voluntary defense: Santa Cruz wanted to meet in unification with WBC champion compatriot Ray Vargas, and Wood gave the go-ahead for mahach with Mexican slugger Mauricio Lara. These fights seem to be irrelevant.
---
Unexpected "transfer" from Mayweather Promotions in Matchroom Boxing. American super lightweight prospect (up to 63.5 kg) Richardson Hitchins (14-0, 6 KOs) replaced Floyd Mayweather with Eddie Hearn and will make his debut in the show of the new team on November 12 in Cleveland (USA) – he will fight with Puerto Rican Yomar Alamo (20- 1-1, 12 KOs).
.