Video of Jorge Masvidal's alleged assault on Colby Covington remains scarce, but there is now photographic evidence Masvidal's attorneys say depicts the aftermath.
Masvidal's lawyer, Bradford Cohen included "composite photos" of injuries to the faces of "C.C." — Covington's identifier — as exhibits in an application for fighter's medical records. Covington alleged to have suffered a brain injury in the alleged assault, which took place outside a Miami Beach steakhouse on March 21.
In the photograph, Covington appears to have a chipped front tooth. This is a result of the injury that he told responding officers. The former UFC interim welterweight shielded his identity through a Florida privacy law designed to protect crime victims, but Masvidal named him this past month in court.
The exhibit also included photos showing damage to Covington after the alleged attack and which, according to the lawyer, were in contradiction with the claims made by the victim.
" Interestingly, other than a tiny chip in C.C.'s fake tooth, images don't show any injury," Cohen stated in his medical records request. "The evidence collected thus far clearly contradicts C.C.'s allegations. C.C. claims that Defendant hit him from behind. C.C. was seen in exclusive footage during the attack. was facing the individual he identified as Defendant. In fact, C.C. was looking at Defendant head-on prior to taking the hit then appears to run from Defendant in fear."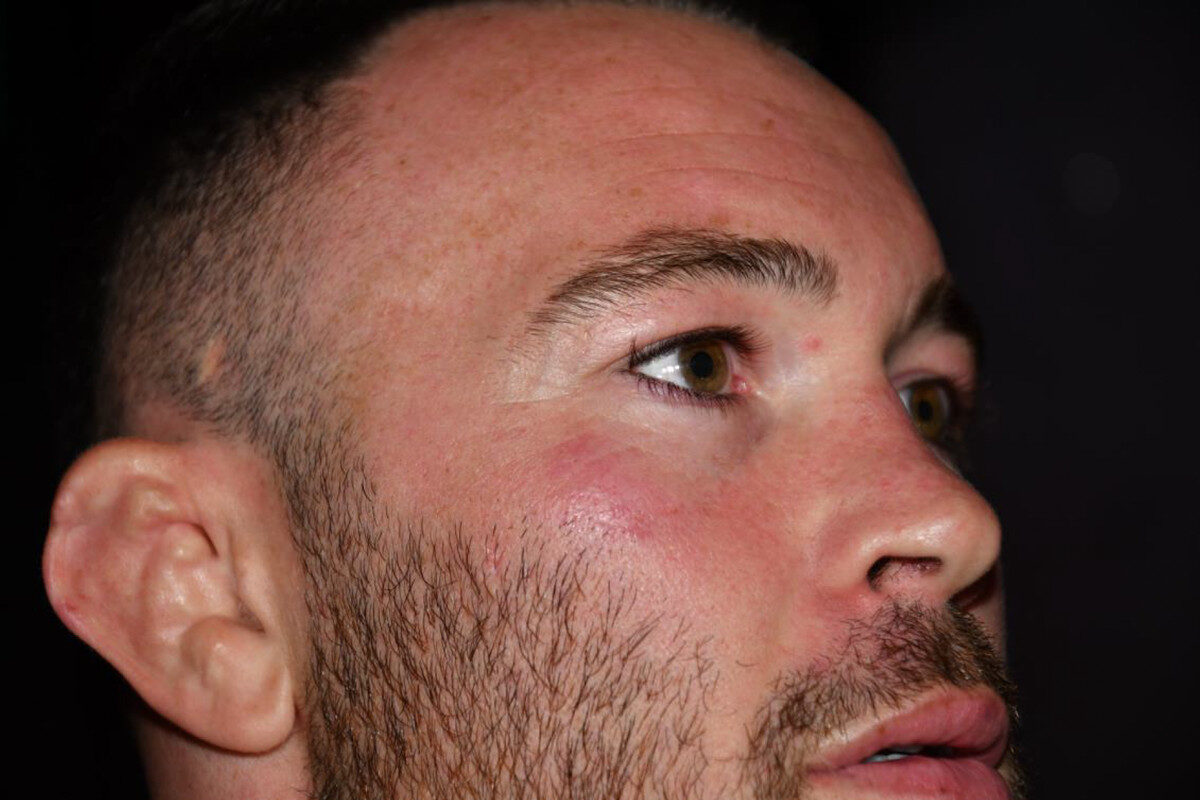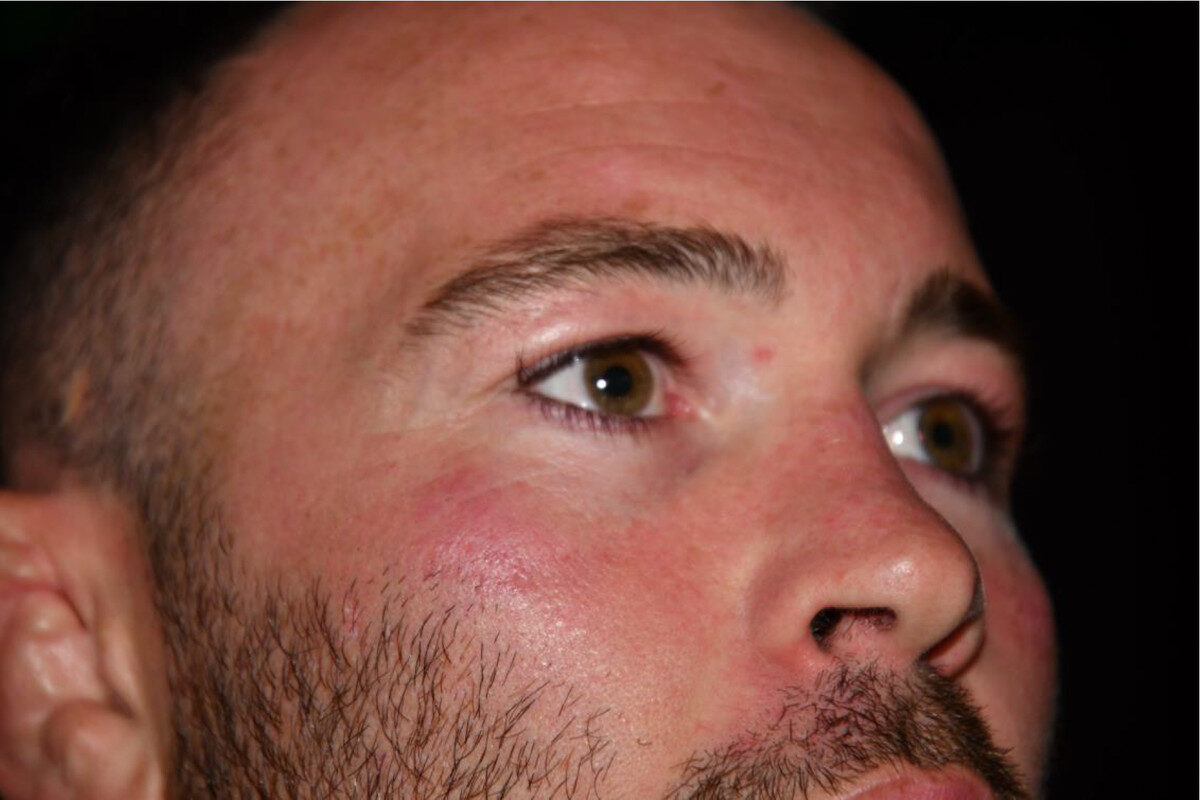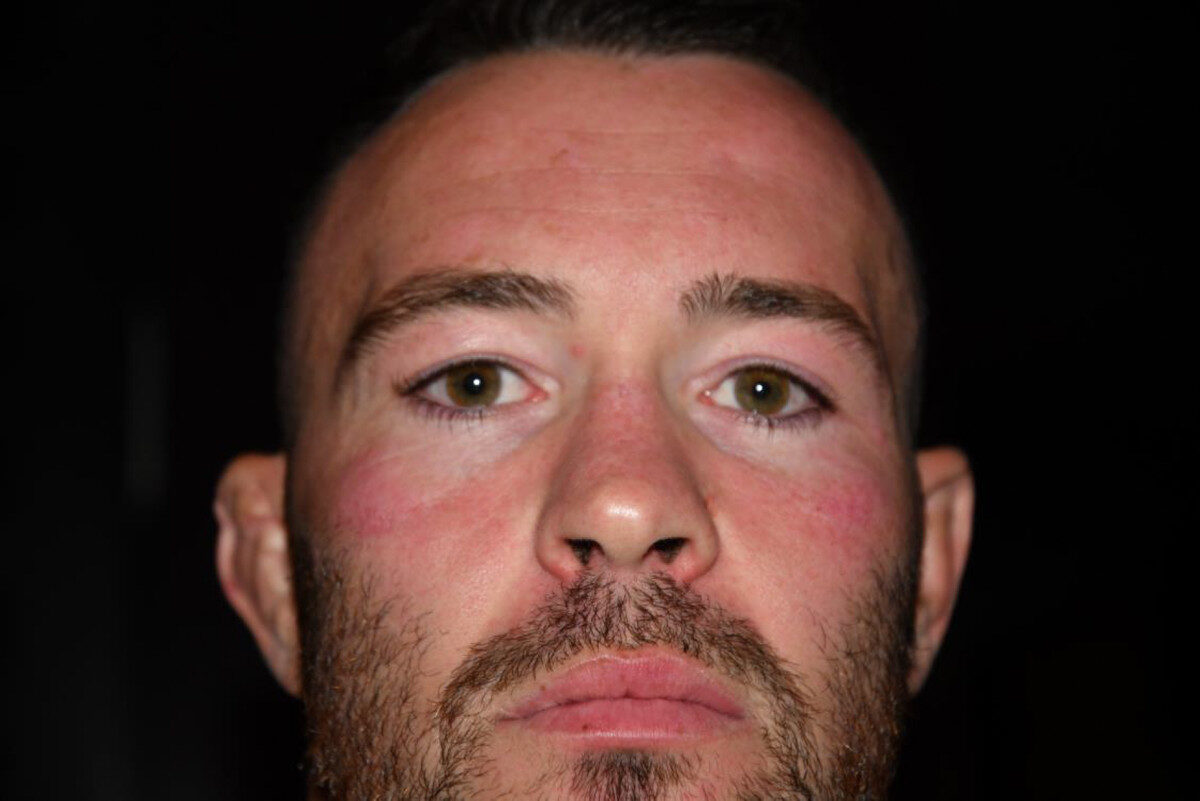 The video footage referenced by Masvidal's attorney was not immediately available.
Additionally, Cohen included images said to represent the Rolex watch Covington valued at $95,000 that was allegedly damaged in the attack. He referred to the timepiece as a "Folex" — or a "Frankenstein Rolex" — because of his belief that it wasn't authentic, and indicated the felony charges that resulted from alleged damages in excess of $1,000 didn't apply.
"This nickname indicates that a watch is composed of aftermarket parts including fake or knock-off Rolex parts and possibly real Rolex components — certainly negating the testimony that the watch is worth $95,000. 00," he wrote. "To calculate repair costs and extent of damage to C.C.'s FOLEX, the watch needs to be examined more closely to determine the true value of the watch."
Cohen also included photos of Covington's recent social media posts and a picture from UFC 272 showing Masvidal punching Covington.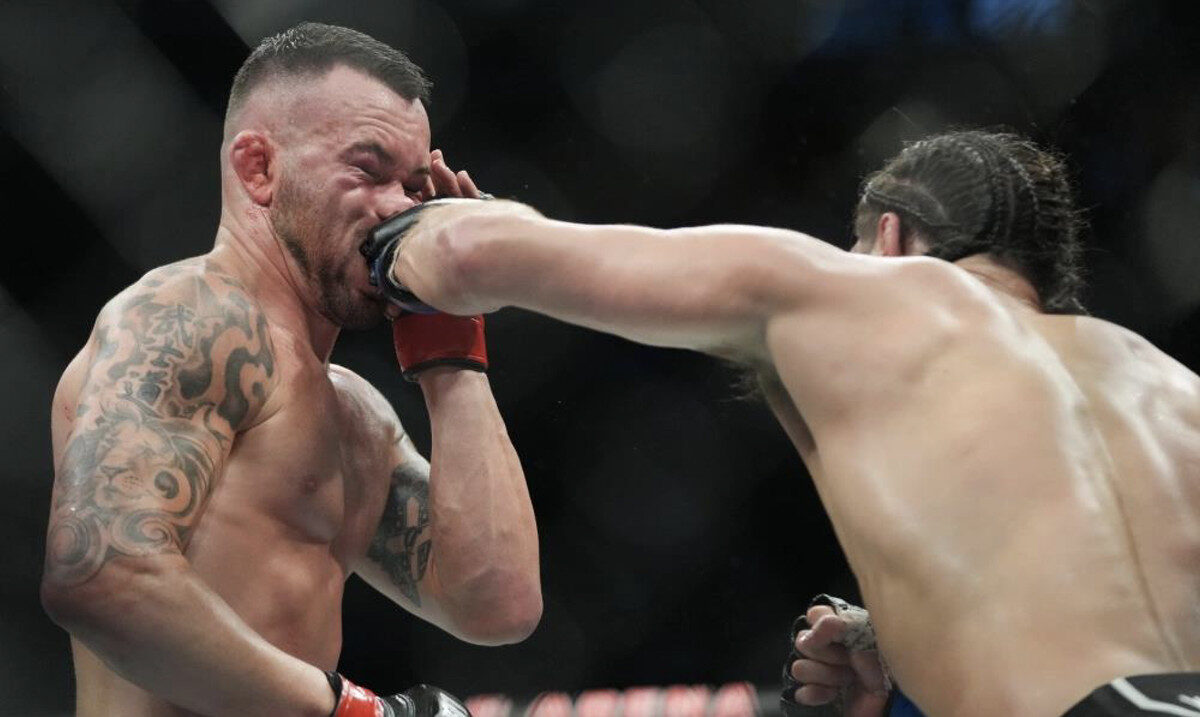 The latter two were pointed rebuttals to Covington's claim of a brain injury. Cohen stated that, if one had occurred, an independent medical examination was required before the injury could heal. At the same time, the attorney questioned whether could that be the case given Covington's profession and his recent encounter with Masvidal in the octagon.
" Given the State's and C.C.'s claims, and the fact that C.C. is a professional fighter who is prone to repeated physical injury — Defendant requires access to C.C.'s prior medical records to properly defend himself against the charges in this matter," Cohen wrote. To determine how one punch to C.C.'s jaw caused the brain injury when C.C. is a fighter ."
Cohen suggested that Covington be evaluated mentally if there was a brain injury.
"Given that the alleged injury is not only vague, but the victim here is a professional fighter, the undersigned notes that a mental examination may be needed due to the ambiguity of the allegations," Cohen wrote. A mental exam may be necessary to determine if C.C. is competent to proceed in this matter or if he has been rendered incapacitated due the nature of his 'brain injury. C.C. is competent or rendered incapable by the nature of his "brain injury .'"
".
Masvidal was ordered to stay at least 25 feet away from Covington at all times during a recent hearing on the case. Masvidal has pleaded not guilty to a pair of charges, aggravated battery and criminal mischief. Covington did not comment publicly on the matter.
In the octagon at UFC 272, Covington won a dominant decision over Masvidal, his former roommate and training partner, to stay in the welterweight title picture. The buildup to the fight was marked by deeply personal trash talk and insults directed at Masvidal's family. An incident report of the assault claims that Masvidal said to Covington, during the fight, "You shouldn't have been speaking about my children ."
."