Bellator President Scott Cocker has named eight fighters in the organization's lightweight division to compete for $1 million, a grand prix title and the Bellator championship belt this year.
In addition to the current champion, Usman Nurmagomedov, the participants of the competition, which starts on March 10 in San Jose, will be the winner of the featherweight grand prix AJ McKee, former Bellator champion Patricky "Pitbull" Freire, former UFC champion Benson Henderson, Alexander Shabliy, Tofik Musaev, Sidney Outlaw, and former BAMMA and M-1 Challenge champion Mansour Barnawi.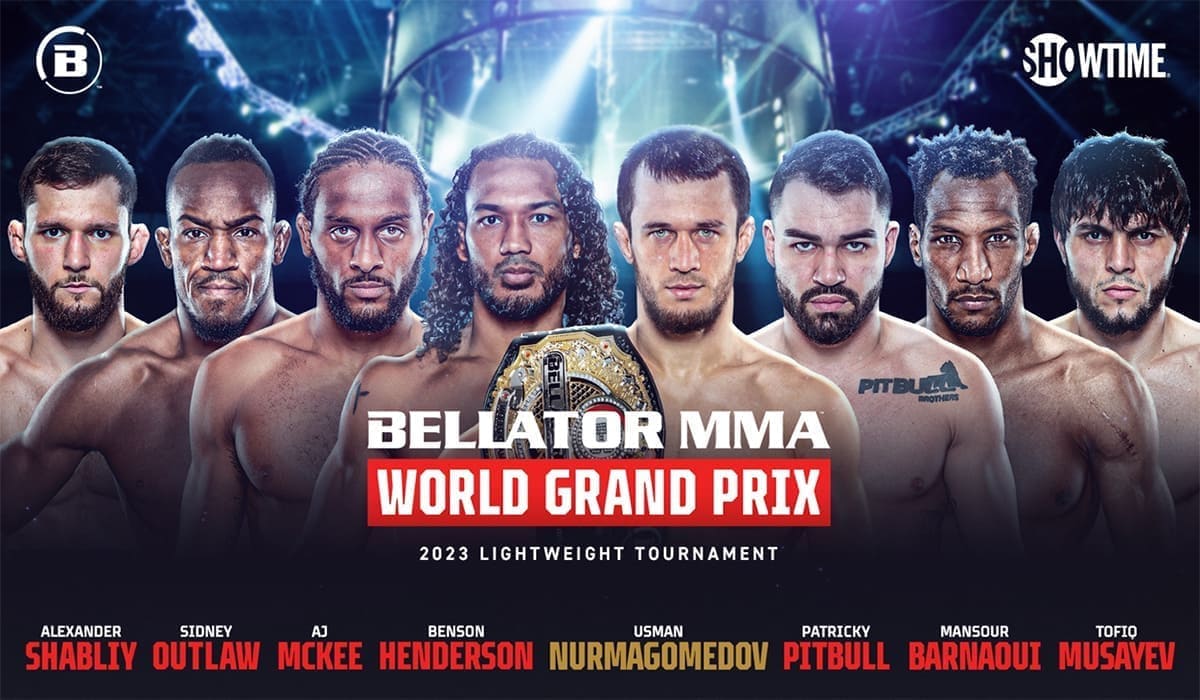 All of the listed fighters, except for Barnawi, are representatives of the top ten in the Bellator lightweight division. The Grand Prix grid will be announced soon.
"It's going to be a fantastic tournament," Cocker said. "If you look at our lightweight division, you will see that it is staffed with the highest level of fighters. There's a lot at stake and I know the guys will fight with all their might. Each of them has something to prove."
Usman Nurmagomedov, who took the championship belt from Patrika Freire last November, will defend the title in every fight. Accordingly, all Grand Prix matches will traditionally have a five-round format.
Source: https://fighttime.ru/news/item/30485-nazvany-soperniki-nurmagomedova-po-gran-pri-bellator.html?rand=19907