If the fight between Elon Musk and Mark Zuckerberg really takes place, the founder of the largest social network in the world will come out on him as a multiple favorite.
At the moment, the odds for the victory of the 39-year-old Zuckerberg is 1.2 (83.33% probability), while the success of the 51-year-old Musk is estimated at a coefficient of 4 (25% probability).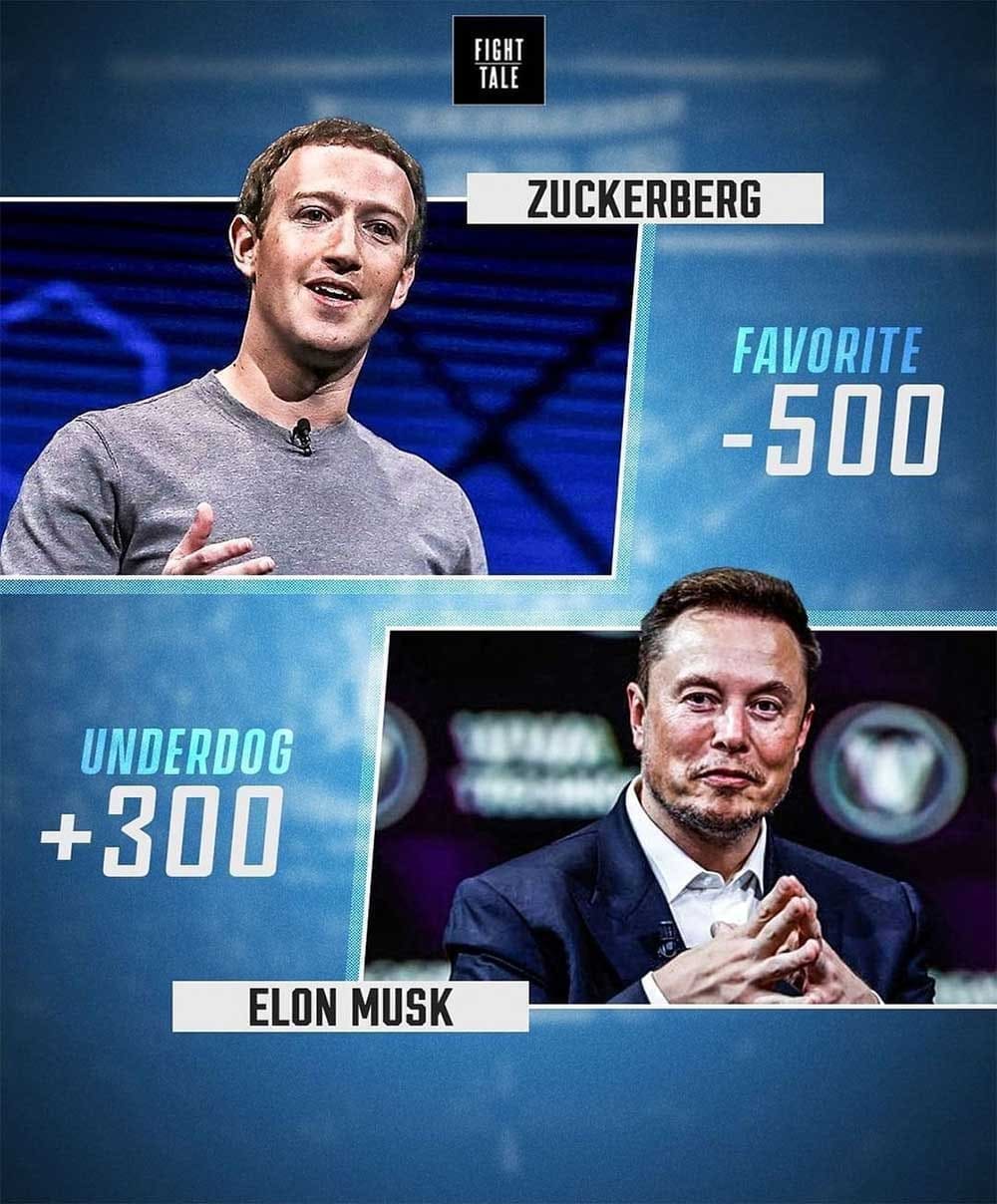 Bookmakers have released starting odds shortly after UFC president Dana White confirmed the billionaires' readiness to fight in the world's top league.
The statement by the head of the UFC was preceded by a dialogue of billionaires on a social network, during which Musk expressed his readiness to test the skills of a potential opponent in the cage, and Zuckerberg accepted the challenge thrown to him.
Initially, the skirmish between the richest people on Earth was provoked by Musk's remark that Zuckerberg was trying to crush himself and control the entire information space on the planet.
"This is going to be the biggest fight in the history of the world and will break all pay-per-view sales records," the UFC president said the day before. "You don't have to be a fighting fan to be interested in this fight – everyone will want to see it. Hundreds of millions of dollars will go to charity because these guys don't need the money."
According to White, the billionaires' duel will headline the organization's number one show, which will cost $100 to pay-per-view.
Note that not so long ago, Mark Zuckerberg took part in his first jiu-jitsu tournament, becoming the owner of a gold and silver medal in two disciplines. He also published videos from MMA training sessions, and repeatedly appeared at UFC events in the company of the head of the strongest league in the world.
As for Elon Musk, he assured the UFC president that he is also engaged in martial arts, although he does not advertise it, and in addition, he fought repeatedly when he grew up in South Africa.
Source: https://fighttime.ru/news/item/31892-nazvan-favorit-v-boyu-ilona-maska-i-marka-tsukerberga.html?rand=19907