Mauricio Rua walks out to compete for the 42nd and final time this Saturday when he enters the Jeunesse Arena to face Ihor Potieria in one last battle for a legendary Brazilian fighter.
Shogun, who faces Potieria on the UFC 283 preliminary card, has beaten the best of the best in the light heavyweight division for over a decade. He reached the pinnacle of his career by winning the iconic 2005 PRIDE grand prix in Japan, one of the most stacked tournaments of all-time in MMA, and years later he resurged to become UFC champion.
As he prepares to leave the sport for good, many of Brazil's best fighters paid tribute to a legend that will never be forgotten. MMA Fighting spoke with former champions, teammates, and MMA stars who looked back at Rua's greatest moments and wished him happy trails as he lays down his gloves.
---
Wanderlei Silva, former training partner and PRIDE champion: "It's very easy to talk about my brother Mauricio Shogun. Since the very beginning of his training career at the gym, I have been following him. An incredible fighter, one of the best fighters I've seen train and fight. His legacy will be a lasting one. He definitely represented Brazil well. Undoubtedly, he is the most brave and skillful [fighters] person I have ever seen.
" The moment that stood out to me was his win against [Ricardo] Arona, Japan. Also, he won one of the most memorable fights against [Antonio Rogerio Nogueira] Minotouro. Congratulations brother, what a beautiful career you have."
Rudimar Fedrigo, Chute Boxe founder: "Shogun is one of the best fighters Chute Boxe has ever produced, no doubt about it. He won the PRIDE Grand Prix Japan, which was one of his greatest achievements. Shogun was the champion of the PRIDE Grand Prix in Japan, a tournament featuring the top [light heavyweights] players on the planet.
Anderson Silva, former UFC middleweight champion: "Shogun is a great champion, a true samurai."
Jose Aldo, former UFC and WEC featherweight champion: "Shogun leaves a gigantic legacy in the sport. He's from a previous generation, and I could watch him become champion in the PRIDE grand prix against Arona in the final, and then get to the UFC and stumble in the beginning, but become champion by beating Lyoto [Machida]. Shogun's legacy is gigantic, a great athlete that we have and will retire after UFC Rio. After the fight ."
, I wish Shogun all success in his future endeavours.
Rafael Cordeiro, Rua's former coach: "Shogun leaves a legacy for every generation of fighters in this sport, the ones from the past and the ones yet to come, that discipline and will can take you far. He's still one of the old-school guys, still competing and showing the kids that life is easier when you know what you were born to do. His career was brilliant, and he's always made us proud.
"He was a great ambassador for the [Chute Boxe] Team and me. It's always an enjoyable experience to see Shogun fight. He will definitely be missed in the sport, but know his name won't be forgotten. You can't talk about MMA without mentioning his name. I love you, champ."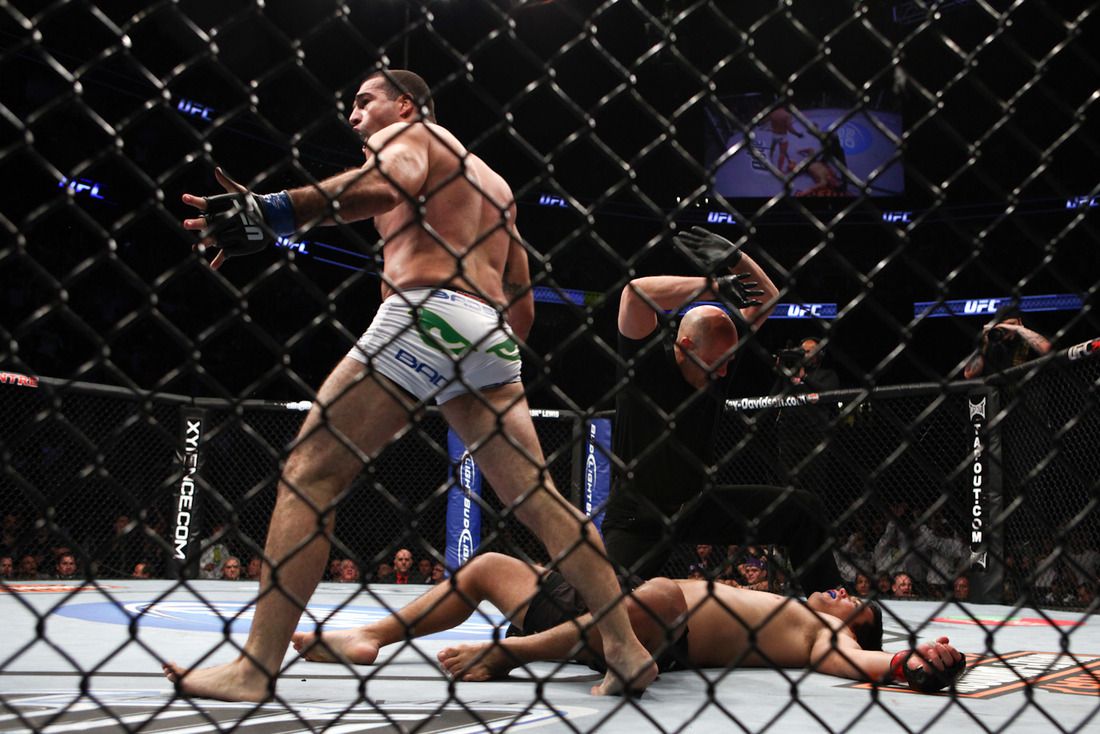 Murilo Rua, former PRIDE fighter (and Shogun's older brother): "My brother's legacy is that he became champion in the world's two biggest organizations, UFC and PRIDE. He is the first person to do that. Congratulations to him, and I wish him success in the future."
Deiveson Figueiredo, UFC flyweight champion: "I've always followed Shogun my entire life since I was a kid, back in the PRIDE days. Shogun and his brother [Murilo Rua] put on an amazing show. If I'm a fighter, it's because they motivated me a lot.
"Shogun leaves a massive legacy. Many children were incentivized by him, and he continues to do so. It's sad, but it's the end. One day it will be me, it will be my time to retire, but I want to thank him for everything he's done for the sport. It's because of him that I am a fighter today
Renato Moicano, UFC lightweight: "Shogun is a legend. His greatest moments were becoming UFC champion and fighting Kevin Randleman. I wish him luck in retirement. He's a huge legend that has inspired many Brazilians."
Raphael Assuncao, UFC bantamweight: "Everybody knows Shogun is a legend of the sport and what he has done all these years in PRIDE and UFC. He came down to Atlanta to give a seminar right after winning the PRIDE grand prix. I was stunned when he looked up to me. Because he is a little older than I, my eyes lit up when I saw him. To this day, I am a huge Shogun fan. I had the opportunity to chat with him, we even fought on the same card a few times, so I have great memories with him. Legendary figure in the sport ."
Gleison Tibau, PFL welterweight: "It's gratifying to talk about Shogun for everything he's done for the sport. His beautiful history in PRIDE, so young but putting on a show against veterans in PRIDE. We were delighted to see him perform in so many PRIDE moments. He was a joy to see in PRIDE, and in UFC. He'll never be forgotten."
Elizeu Zaleski, UFC welterweight and former training partner: "Shogun was and continues to be an idol I have. Since PRIDE, I have been motivated by his fights. His style is something I have always loved and Parana was a big part of it. I had the honor of training with him for some time at CM System and be friends with him. He's a fantastic person. …. One of the moments that stand out the most to me was his second fight with Lyoto, when he won the belt. Lyoto's hype was through the roof with the way he was devastating everybody, and [Rua] was able to break that and become champion. Shogun's contributions to the sport are amazing and I look forward to seeing what he does outside of the cage ."
.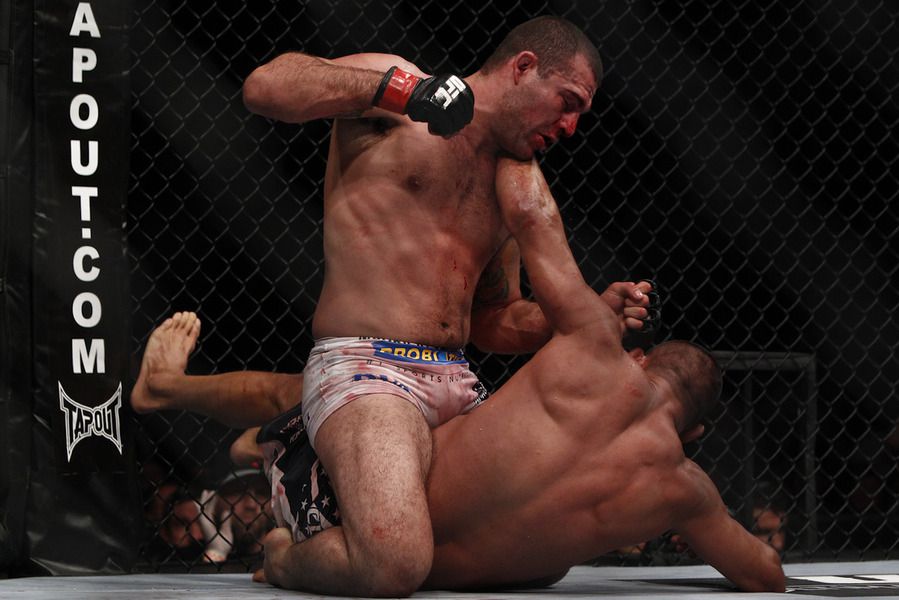 Rafael Cavalcante, former Strikeforce champion: "His aggressiveness in PRIDE was what has always impressed me, his kicks and stomps, knocking out out everybody and winning the PRIDE GP against super tough opponents. Since then, that has been etched in my mind. He is a fighter and can masterly place his gloves in the cage
Marcos Rogerio de Lima, UFC heavyweight: "I had the pleasure to help him in a few camps and exchange a few punches. He's such a nice guy. When I began fighting MMA, he was in the UFC. I saw many of his fights. The first two Minotouro bouts and his triumph in PRIDE were three of the most memorable moments in his professional career. That was breathtaking. There have been so many ethereal moments throughout MMA history. I wish him all the best."
Jennifer Maia, UFC flyweight and Chute Boxe fighter: "I was starting in the sport when he won the PRIDE GP and would stay up all night to watch PRIDE. His legacy is doing what [none] could, being champion in PRIDE and UFC and writing his name in MMA history."
Vicente Luque, UFC welterweight: "He's always been an inspiration for me because I also come from Muay Thai and have watched him since the beginning. His fights at MECA, PRIDE and the UFC are what I remember. Because he was such an action-oriented fighter, and a great finisher, his style is what inspired me.
"To me, his most memorable fight was the Dan Henderson fight. They were both great but the first was more memorable. He represented Brazil so well and became one of the greatest in the MMA world. Few people did what he did in Japan. PRIDE was a historic promotion and those who became champion there have something else, and what he still did afterward, he's undoubtedly one of the all-time greatest."
---
In a universe where fighters carry names and nicknames, one word was always enough for "Shogun." For the last 21 years, regardless of countries or language barriers, those six letters immediately brought to mind the picture of a champion.
Rua fought through the greatest of the sport at a time when light heavyweights in Japan were in their prime. Knees, stomps, and vicious soccer kicks, violent attacks thrown in such effortless manner — Shogun made it all look way too simple and way too easy.
We'll fondly miss the glorious times of the man who inspired those who came after. Shogun retires to enter the pantheon of the MMA gods.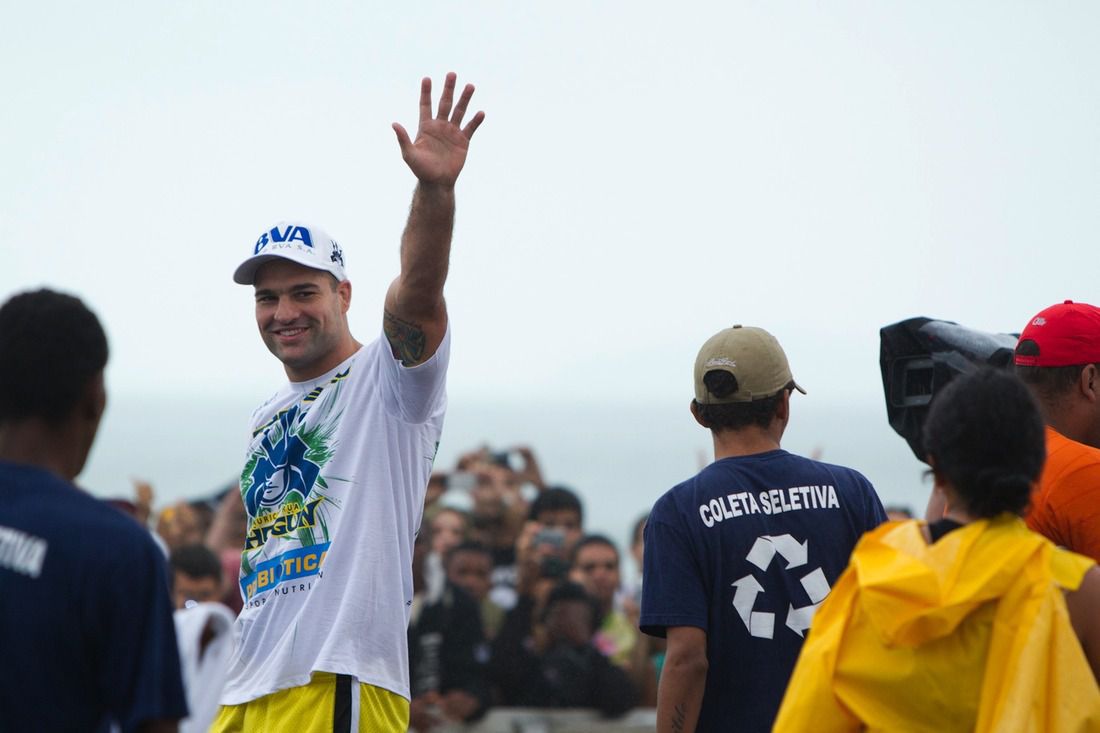 Source: https://www.mmafighting.com/2023/1/19/23540464/a-true-samurai-mma-stars-react-farewell-mauricio-shogun-rua-ufc-pride?rand=96749