The day before, it was officially announced that on October 29 in Phoenix (USA), star content maker and professional boxer Jake Paul (5-0, 4 KOs) will fight against MMA legend from Brazil Anderson Silva (3-1, 2 KOs), who has also recently prefers boxing.
On this occasion, both shared their thoughts and feelings.
Silva: "I know that everything in life has a purpose. Nothing just comes. So I thank God for my health, my family and my team for giving me the opportunity to continue doing what I love most. I believe that this will be the main combat event of the year, which will forever go down in the history of sports. See you October 29th."
Floor: "I am honored to be here with the legendary Anderson Silva. But despite this, I will knock him out in five rounds! This will be my most difficult test. I respect the legend, but it must be destroyed."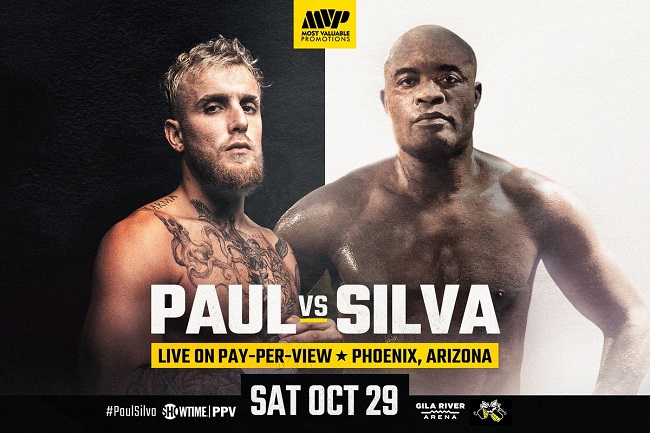 Note that for both Paul and Silva, this will be the first entry into the ring in 2022.
In 2021, Jake boxed three times, beating Tyron Woodley twice (SD 8 and KO 6) and knocking out Ben Askren (TKO 1), while Silva had two fights, outboxing Julio Cesar Chavez Jr. and brutally destroying Tito Ortiz.