Jones is back. And immediately a historic duel

Jon Jones (26-1) is back! After being out of the octagon for three years, the UFC legend will finally fight the long-awaited fight for the heavyweight title. The American will face Frenchman Cyril Gan (11-1).
A big comeback, a giant fight and a historic event – will John become heavyweight champion and go down in history that way?
Jones did not box for three years. Although he could return in 2021
Jon Jones fought his last fight in 2020. Then the American met with Dominic Reyes (12-4) and that battle is definitely not the best show that John gave out. Jones did everything in the cage, but did not try to win. At least two rounds out of five.
Reyes managed during this time not to allow himself to be transferred to the ground, and to accurately counter, and John kept walking and slowly answering. Of course, it got more fun. Dominik was tired of such a pace, and the opponent began to act. But again, without enthusiasm. Exactly enough for the judges to give the victory in the round – that's all. As a result, the American won by decision of the judges, but the fans were divided. Someone said that the time of the champion has passed, he has grown old and does not train well. Some say that he just needs more challenges and light heavyweight can't offer them. That is why both Reyes and Thiago Santos were able to figure out how to counteract an unmotivated opponent.
John left the title vacant and indeed announced that he was ready to try his hand at heavyweight. In 2021, the fight against Francis Ngannou was even close to organization. In any case, they did not speak louder about him afterwards.
John wanted a lot of money. He called the fee of 10 million too small, and the coach believed that the fighter needed to be paid 50 million. Jones himself explained this position:
"I think the chances of losing at heavyweight are higher, so I asked White for an increase. Ngannou is scary, there is a high probability that he will break my jaw, but I am ready to accept this with an increased fee.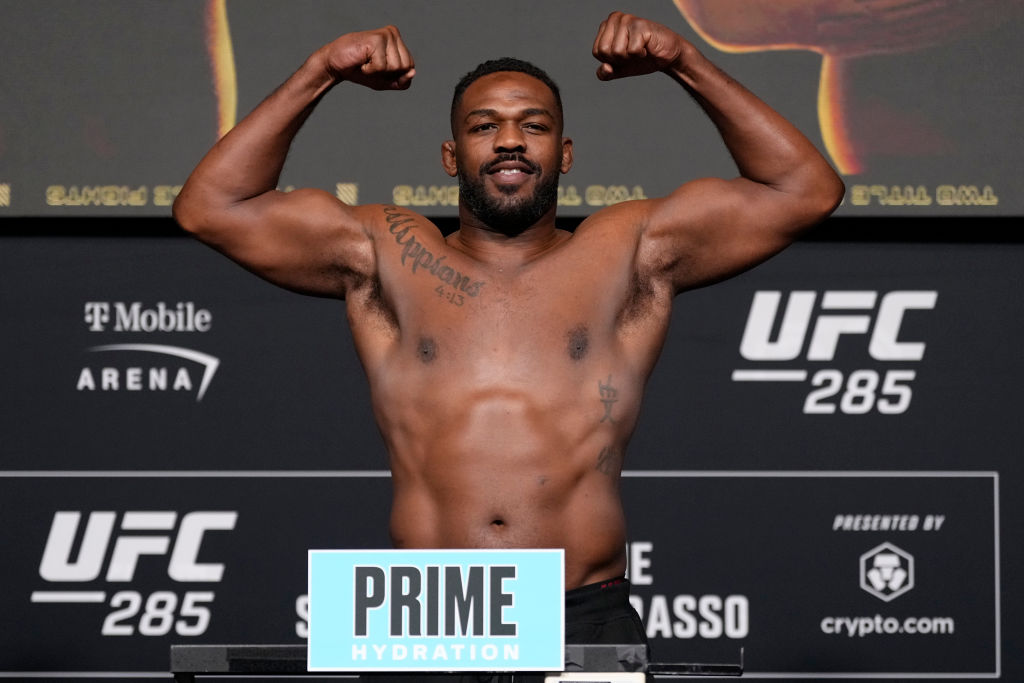 However, Dana White was not very interested in this. In general, the promotion boss could not agree with either Jones or Ngannou. At first, I couldn't find more than ten million for John. And recently he could not agree on a contract with Francis – he forbade him to box in boxing, and Francis went to seek his fate elsewhere.
John has been doing everything all this time. Argued with Dana White. Argued with the coach who kicked him out after the scandal at the hotel. The scandal at the hotel is sheer horror: the beating of a common-law wife in front of three children, an attempt to start a fight with the police and literally hitting his head in the hood of their car.
But Jones says he's been practicing. And in social networks only workouts. A lot of power, pool, wrestling with members of the Olympic team, again a lot of power, and also striking. If the American really worked as he showed, we have every chance of seeing a real battle.
Moreover, the opponent is a difficult fighter.
Gan is a powerful striker. One of the most accurate UFC fighters
Frenchman Cyril Gan is one of the top heavyweight strikers in the UFC. Cyril always wants to work a little away from the opponent – to hit and go to the distance. At the same time, speed, footwork and accuracy of strikes allow you to regularly clearly carry out such a plan for a fight.
Gan's last fight so far is against Tai Tuivasa. A small but terribly powerful fighter who both holds a blow and can lay down with any hit. But the Frenchman managed to keep his distance from him, and combine punches and kicks, and knock him out.
In addition to Tuivasa, Cyril beat Junior dos Santos, Jairzinho Rozenstruik, Alexander Volkov and Derrick Lewis. And in a row for the last four years. Each of them seemed to have a chance of defeating the Frenchman, and none of them coped with his footwork and accuracy of punches.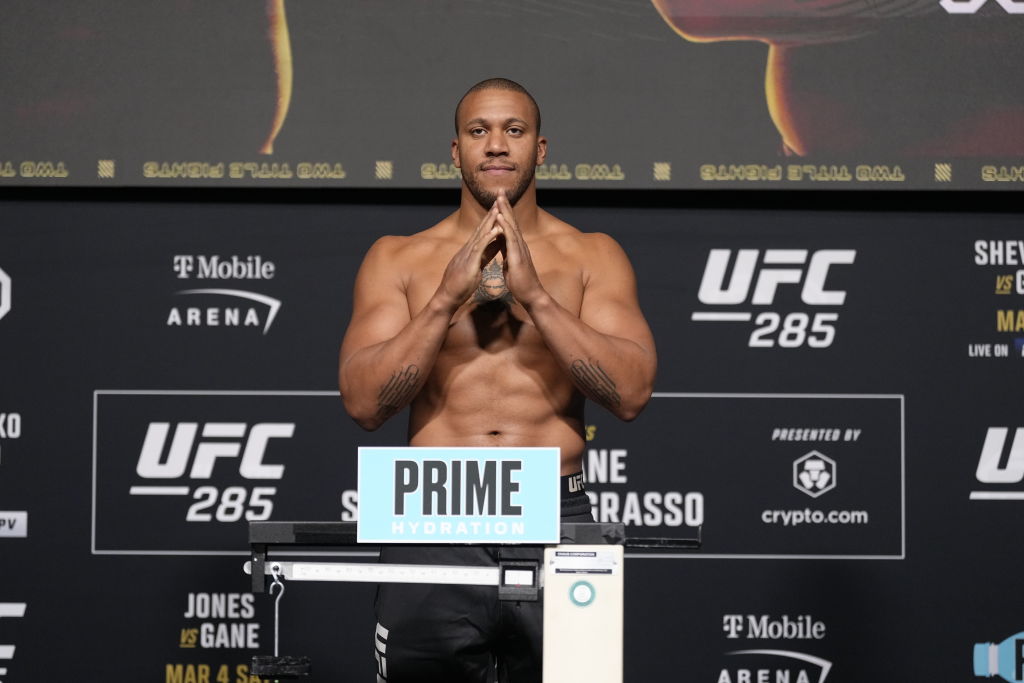 At the same time, in the duel against Francis Ngannou, Gan was considered the favorite, but did nothing. Francis' amazingly smart fighting style broke everything Cyril was supposed to do. Ngannou, being a terrible puncher, changed his style. I didn't start to shove on a technical opponent with a bunch of punches, but decided to use the weakest point against him – wrestling. And, surprisingly, he defeated the Frenchman. I just took the fight because I felt better on the ground, and the plan worked – a victory by decision of the judges.
So who's the favourite?
Even despite a break of three years, bookmakers consider Jon Jones to be the favorite. You can bet on it for 1.6. The victory of the opponent is estimated at 2.6.
There are questions about the American. Visually, he was not struck by the form upon his return – even the belly appeared. Whether this will interfere with him is not at all clear.
In addition, Jones' recent fights are very mediocre. It is definitely impossible to go out to fight in a new, heavier category against an athlete of the Gan level. But maybe it's all about motivation. It was time to rest for three years and find the strength to return.
In addition to Ghana, skill in the rack definitely goes. It is not higher than that of Jones, but sufficient to be very competitive. Downside is the fight. It is practically absent from the French. He knows something. Blocks, defends, but in general – everything is very weak.
Recently, John has passed on this indicator. But whether for some sporting reasons, or simply because of the unwillingness to lose strength, it is not clear. In good form, John is terrible in wrestling and it is almost impossible to get away from him there.
But, again, a lot can rest on John's physical readiness. Is she strong enough to carry a big guy like Gan? Cyril weighs approximately 113-115 kilograms constantly, and is generally larger than Jones. No less, that's for sure.
In addition, Cyril is guaranteed to pull up this indicator. If you succeed in defending, circumstances may indeed arise when he will be fast enough in the standing position, and rather uncomfortable in the ground position. Then there may be circumstances unpleasant for the American.
It is impossible to argue with the fact that in the best form, Jones is many times more powerful than his counterpart. Faster, more accurate, and more defensive than anyone Gan has fought. But this is all in theory, in a different weight and at least three, or even five years ago.
What will happen now is impossible to determine. And it's even better for the fans and the intrigue in the duel.
The fight between Jon Jones and Cyril Gun will take place on the night of March 4-5, 2023 at the T-Mobile Arena in Las Vegas (USA) at the UFC 285 tournament. The fight will be shown live by Setanta Sports.