An extremely popular influencer, American Jake Paul (6-0, 4 KOs) continues to improve his boxing skills not only in official fights, but also in sparring. And with partners who objectively surpass him in level.
So, during the current week, Jake was marked by a training fight with the current WBO heavyweight champion (up to 90.7 kg) British Lawrence Okoli (18-0, 14 KOs). And this is despite the fact that quite recently, on October 30, Paul had another fight in which Andersono Silva, MMA legend from Brazil, became his opponent. Recall that Jake defeated him on points, knocking him down in the final round.
Apparently, Okoli was impressed by working with Paul.
"He is better than most boxers. People just hate him because of his influencer background," said Lawrence.
Colleagues after sparring: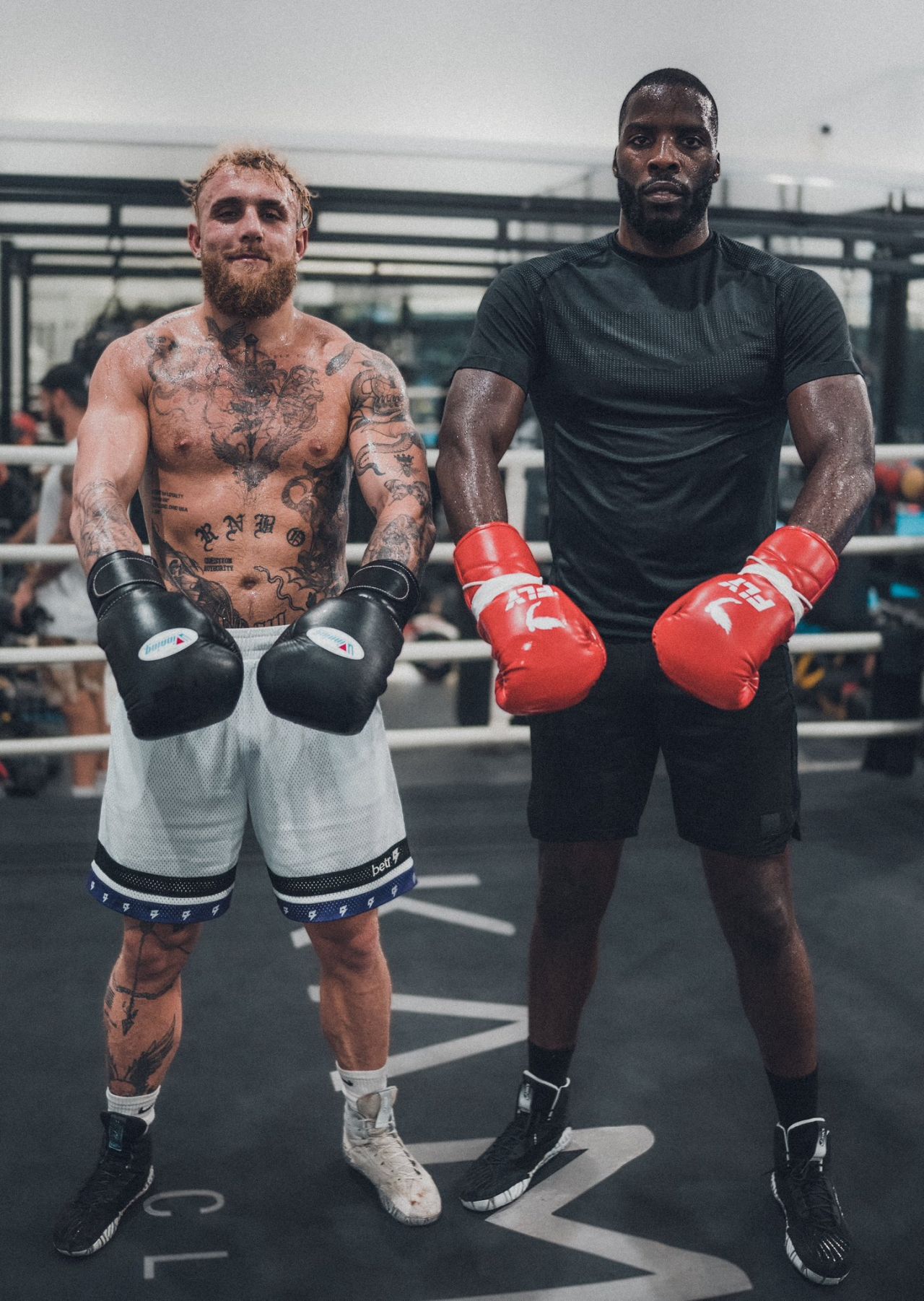 At the end of this week, Paul promises to be in Dubai – going to attend the Mayweather-Deji fight show and cross paths with failed British rival Tommy Fury. The latter intends to punch him in the face.
Source: https://vringe.com/news/160026-dzheyk-pol-sparringuet-s-chempionom-mira-foto.htm?rand=141343