Absolute world champion Naoya Inoue (24-0, 21 KOs) said at yesterday's press conference that he intends to give up all titles in the bantamweight (up to 53.5 kg) in order to try to collect the same collection in the next weight category – second bantamweight.
"I wanted to inform you that I will return the belts of the four [санкционирующих органов]", – said the Japanese. – Each belt is memorable for me. But in 2023, I would like to challenge fighters who are bigger than me. And at the current weight, there is nothing else to do, and there is no opponent here that I would like to fight."
This happened exactly one month after Inoue made history as the first Japanese and Asian boxer to become an absolute in the era of multiple belts.
boxing scene. He won the achievement when he knocked out Paul Butler in the 11th round on December 13, adding the WBO belt to the WBC, WBA and IBF titles.
"I think this could be the last chapter," he said of the 55.3kg hike.
Inoue improved vRINGe pound positions – now he is in the top 5
We are all waiting for Naoi's fight against Stephen Fulton (21-0, 8 KOs), the WBC/WBO champion in the second bantamweight division.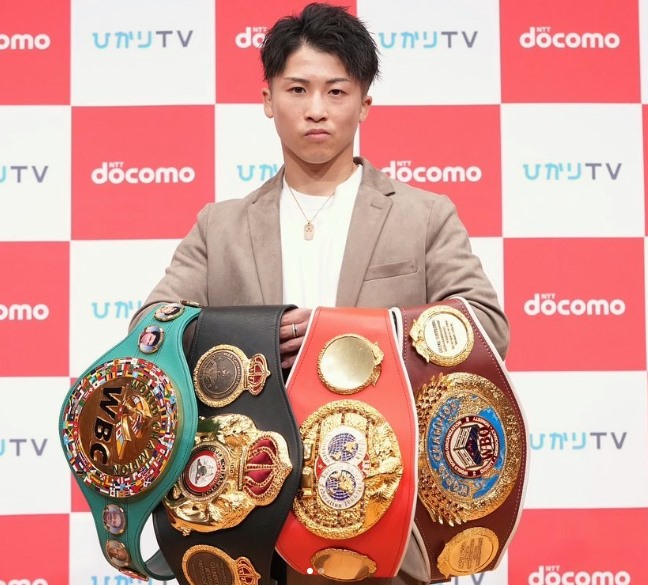 Japanese co-promoter in the US Bob Arum knows who will beat Inoue – he weighs twice as much. He also believes that neither Fulton nor Akhmadaliyev can handle Naoya.