Despite heaps of stinging, insulting, hurtful and other negative comments over the past at least five years, it seems that the undisputed world champion in the super middleweight (up to 76.2 kg) Saul "Canelo" Alvarez (58-2-2, 39 KOs) and one of the middleweight leaders (up to 72.6 kg) Gennady "GGG" Golovkin (42-2-1, 37 KOs) still buried the hatchet.
Today they met in the ring for the third time: Saul won honestly. After that, Gennady posted in
Instagram their joint photo.
"Friendship won," the Kazakhstani captioned the picture in which he hugs Canelo after the fight.
Here he is: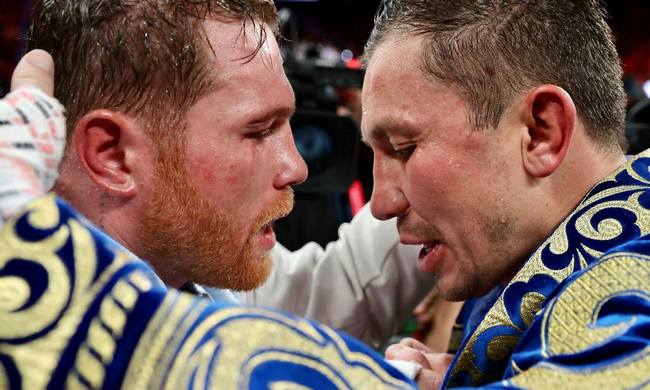 On the eve of the fight, the Mexican was asked if he would make friends after the trilogy with a sworn rival. Saul was obviously strained by some of Golovkin's comments, but he replied "we'll see."
It looks like they get along. Already made friends. Perhaps, before the first caustic comment of one of them in the media. And maybe even real.
Combat Hit Statistics and judges' notes fight Alvarez-Golovkin 3

Why Alvarez, who injured his hand in the fight, did not knock out Golovkin, although he promised, he told immediately after the fight. However, this was expected.
Our preview for this fight: Big Drama. And soon there will be a report.
LIVE!
Fight Week Alvarez – Golovkin 3. All news about the megafight September 18
Facebook
Google News