Restless British veteran Ricky Hatton, who is no fool to knock over a pint of Guinness or an opponent in the ring, has reported that he has contracted Dupuytren's disease. The boxer underwent surgery on his palm to avoid its progression.
The Brit hasn't officially fought since 2012, but returned to the ring in November for an exhibition fight with Marco Antonio Barrera.
Ricky said that after that he could not hit or even hold his paws for the last three months.
Former world champion in two weight classes published in
Instagram a creepy photo of a post-op arm with the caption: "Had a great time but can't wait to get back to the gym with my boxers."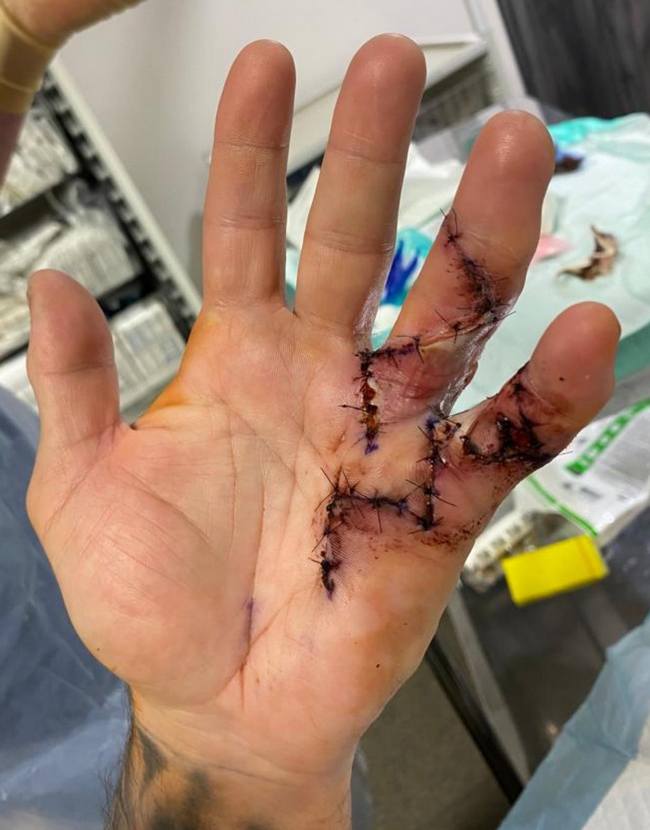 "The operation brought relief. For now, however, I'm doing baby steps, "Hatton wrote.
Canelo returns to training after hand surgery: video
Dupuytren's contracture is a flexion contracture of the fingers. The fingers are bent towards the palm, and their full extension is impossible. The origin has not yet been finally elucidated; some experts believe that mechanical trauma can be a trigger. But the most likely hereditary predisposition to this disease.
Ricky thinks that Fury is much better than Usyk in everything.