Swedish-born American film actor Dolph Lundgren, famous for cult action films and dramas of 1980-1990, met in Beverly Hills, California, USA, with IBF / WBO / WBA world heavyweight champion (over 90.7 kg) Alexander Usyk (20-0, 13 KOs).
According to the master of martial arts, he dined with a Ukrainian who is sent to the United States to enlist support in the patriotic war of liberation against the Russian occupiers.
"Good guy and tough fighter," Dolph wrote in
Instagramwho, after a full-scale invasion, returned to Kyiv to join the Ukrainian Defense Forces."
Lundgren suggested that Usyk would be a good fit for the movie role of "tough comrade-in-arms" for the fifth installment in the Expendables franchise.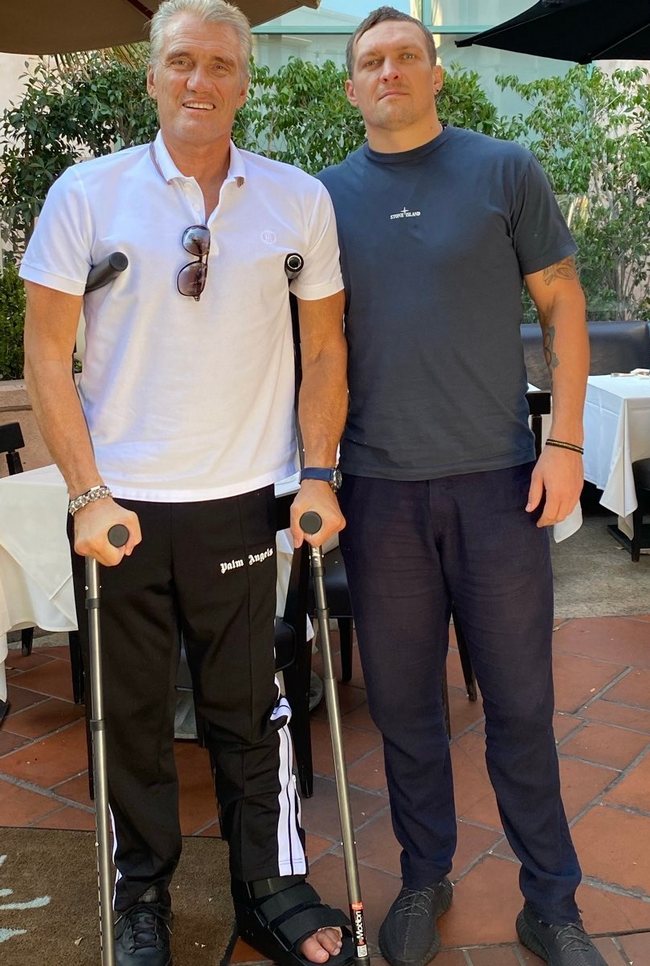 The 65-year-old actor has been walking with crutches since mid-September due to ankle surgery that has plagued him, in Lundgren's own words, "for over 40 years." And finally, he decided to revive him – or replace him.
Fight Usyk – Joshua. ZSU
Meanwhile, the WBC champion does not put Usyk in anything at all: he says that before their fight I will work out for a couple of weeks and smear him. And the ex-coach of the Klitschko brothers believes that Usyk can surpass them.
Recall that on October 19, President Zelensky announced that Usyk had become an ambassador for the UNITED24 fundraising platform. Today is the 242nd day since the Russian Federation decided to "take Kyiv in three days", and instead
puts anti-tank hedgehogs near Belgorod and naively continues to believe that terrorism with the destruction of critical infrastructure of Ukraine by missiles and Iranian drones will give something to the invaders, except for increasing the hatred of Ukrainians and a sharply increased desire for revenge for all.
.