Jon Jones is no stranger to golden opportunities, but he's never had a championship challenge quite like this one.
The longtime light heavyweight king fights Ciryl Gane in the main event of UFC 285 this Saturday in Las Vegas, with the winner leaving T-Mobile Arena with a heavyweight title around their waist. Jones will be fighting in his first fight for over three years, as if changing divisions wasn't enough.
Fighting stars who jump into title fights immediately after long layoffs are rare. However, several UFC fighters have made it a success to various degrees. Here, we'll take a closer look at previous championship comeback performances as well as the circumstances that led to these fights being booked.
Let us start with Georges St-Pierre & Randy Couture. They are two of MMA's most respected champions who have done what Jones wants to do: Become a 2-division champion.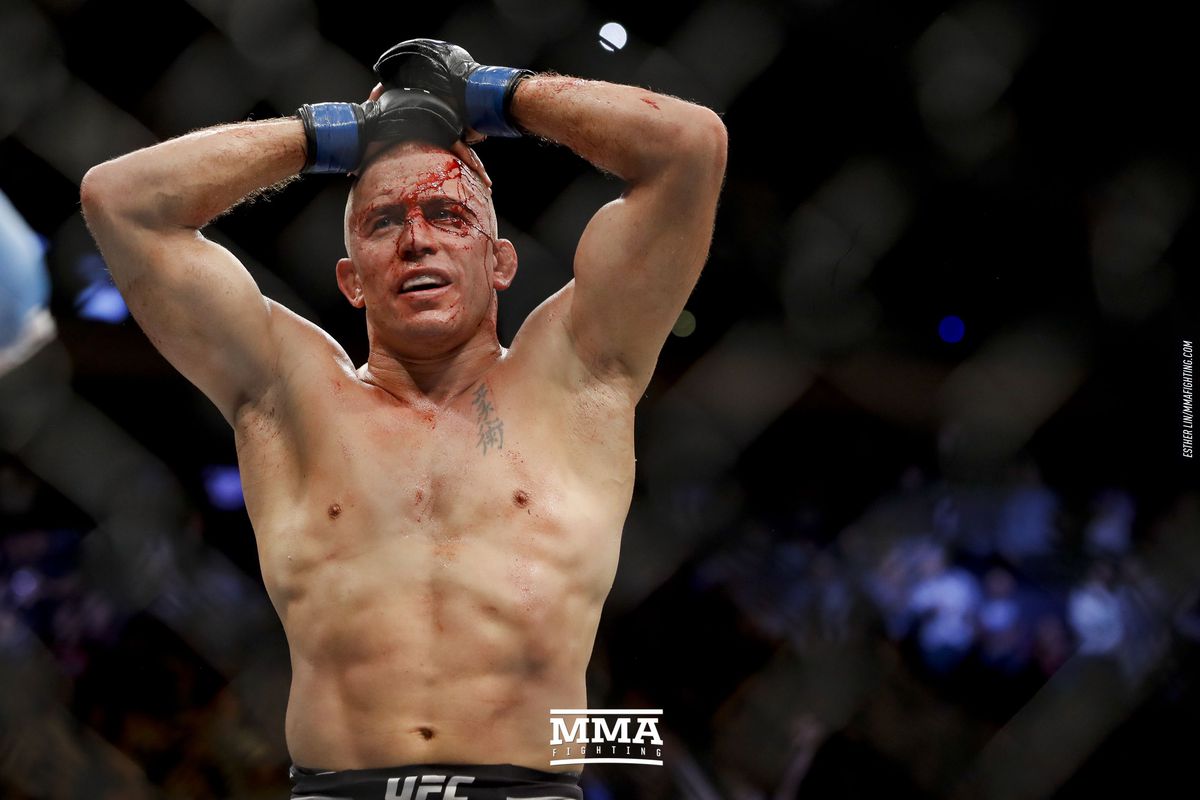 The Champ-Champs
Georges St-Pierre
Why the immediate title shot?
Unequivocally one the best pound-for-pound fighters, Georges St-Pierre established a benchmark for excellence in the Welterweight Division that has yet to be matched. He won two UFC titles, successfully defending his championship nine straight times in his second reign while becoming one of the promotion's most proven box office draws.
Where did he go?
After narrowly defeating Johny Hendricks via split decision at UFC 167 in 2013 for his ninth defense, St-Pierre admitted that he was burnt out. St-Pierre announced that he would be taking a break from the competition and had no date set for his return. He decided not to fight again for the next four years.
In 2017, St-Pierre's return was made official, but at 185 pounds to face champion Michael Bisping, with the fight eventually scheduled for UFC 217 at Madison Square Garden.
How did he do?
St-Pierre displayed a lot of the championship form he has, matching Bisping's standup in the matchup. This was because Bisping knew St-Pierre well enough to have his wrestling scouted. When St-Pierre took the fight to the mat, it was actually Bisping who took advantage as he bloodied St-Pierre with elbows from bottom position.
A short left hand from St-Pierre changed everything. St-Pierre delivered the blow that dropped Bisping. He then launched a vicious ground attack, before finally choking Bisping to death.
As amazing as that moment was, the aftermath was disappointing. St-Pierre vacated the middleweight title a month later due to a bout of ulcerative colitis and later retired for good in 2019.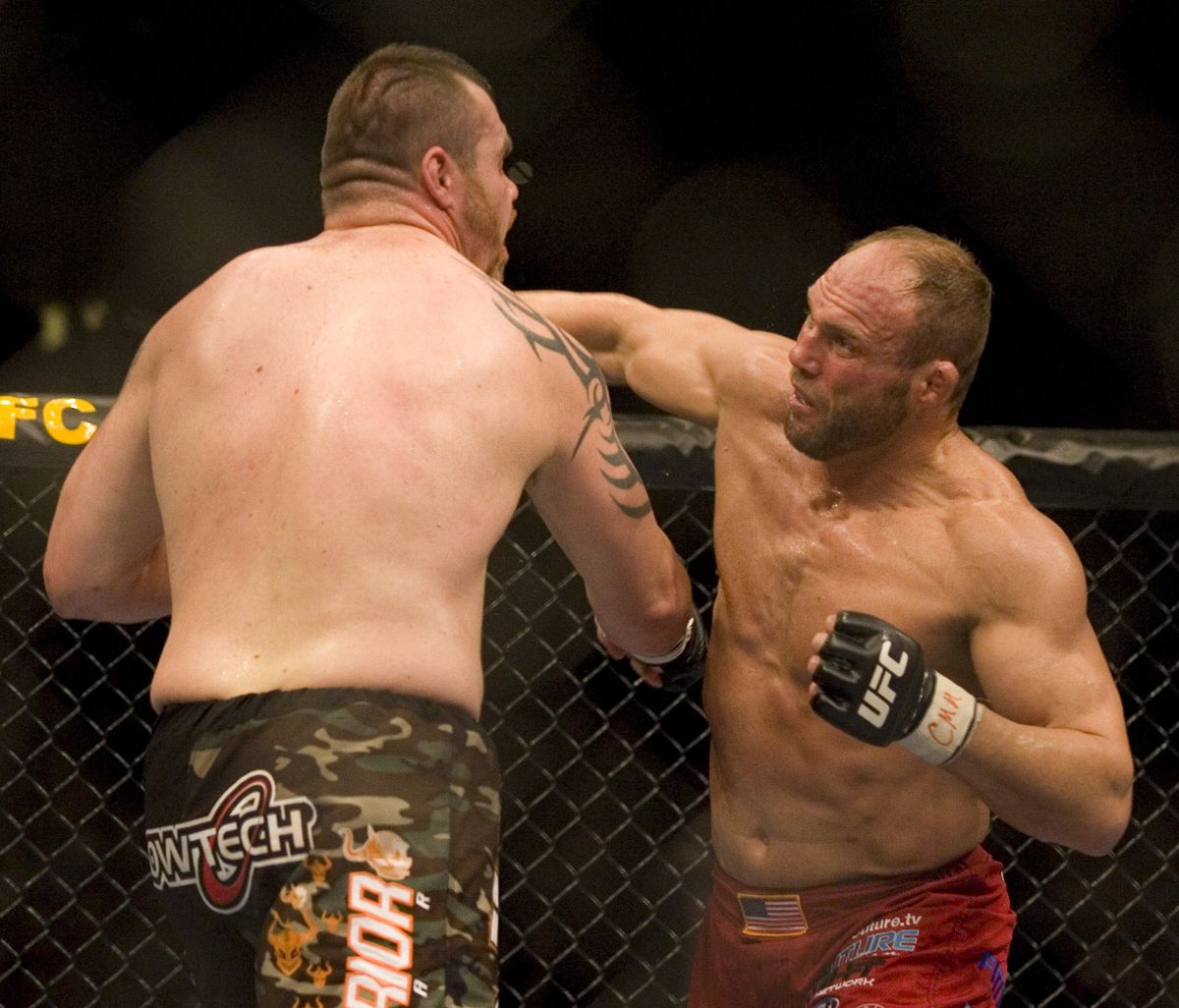 Randy Couture
Why the immediate title shot?
No list of championship comebacks would be complete without Randy Couture, who pulled it off twice.
Couture has one of the more complicated histories on this list, as he twice returned to immediately fight for the heavyweight title — once after leaving the promotion in 1997 and then returning in 2000, and then again after his first retirement in 2006, which lasted a little over a year.
Let's take a look at how his credentials looked ahead of his comebacks.
2000:
UFC heavyweight champion
UFC 13 heavyweight tournament winner
2006:
2x UFC heavyweight champion
2 straight successful heavyweight title defenses
2x UFC light heavyweight champion
Interim UFC light heavyweight champion (beat Tito Ortiz to unify titles)
Where did he go?
Couture's initial departure from the UFC came soon after winning his first heavyweight title. Already 34, he vacated the title to pursue fights overseas, and after a 2-2 stint in Japan, he returned to the octagon and was granted a title shot against Kevin Randleman.
His second title shot was after he had hung up his gloves. At 42, Couture lost a light heavyweight championship trilogy bout to Chuck Liddell in February 2006, then announced a retirement. It wasn't long before he got that itch and 13 months later he returned to face Tim Sylvia at UFC 68.
How did he do?
The Randleman and Sylvia fights couldn't have played out more differently, but the result was the same: Couture becoming champion again.
With the younger, more explosive Randleman (for the record, "more explosive" applies to every matchup Randleman was part of), Couture had to deal with being out-wrestled for two rounds before deploying that Greco-Roman expertise to turn the fight around in the third. He took Randleman down, worked to mount, and didn't stop punching until Big John stepped in.
The Sylvia fight looked like an even steeper climb on paper, because Couture retired as a light heavyweight and hadn't actually fought at heavyweight for over four years before UFC 68. Sylvia, while not technically the world's best heavyweight — Fedor Emelianenko existed, after all — had put together a couple of title defenses and won six straight fights, justification for Couture to be the underdog in this matchup.
Seconds in the fight, Couture rocked Sylvia using a right-hand and "The Maineiac" never came back. They went the full five, but Couture dominated every round en route to a sweep of the scorecards.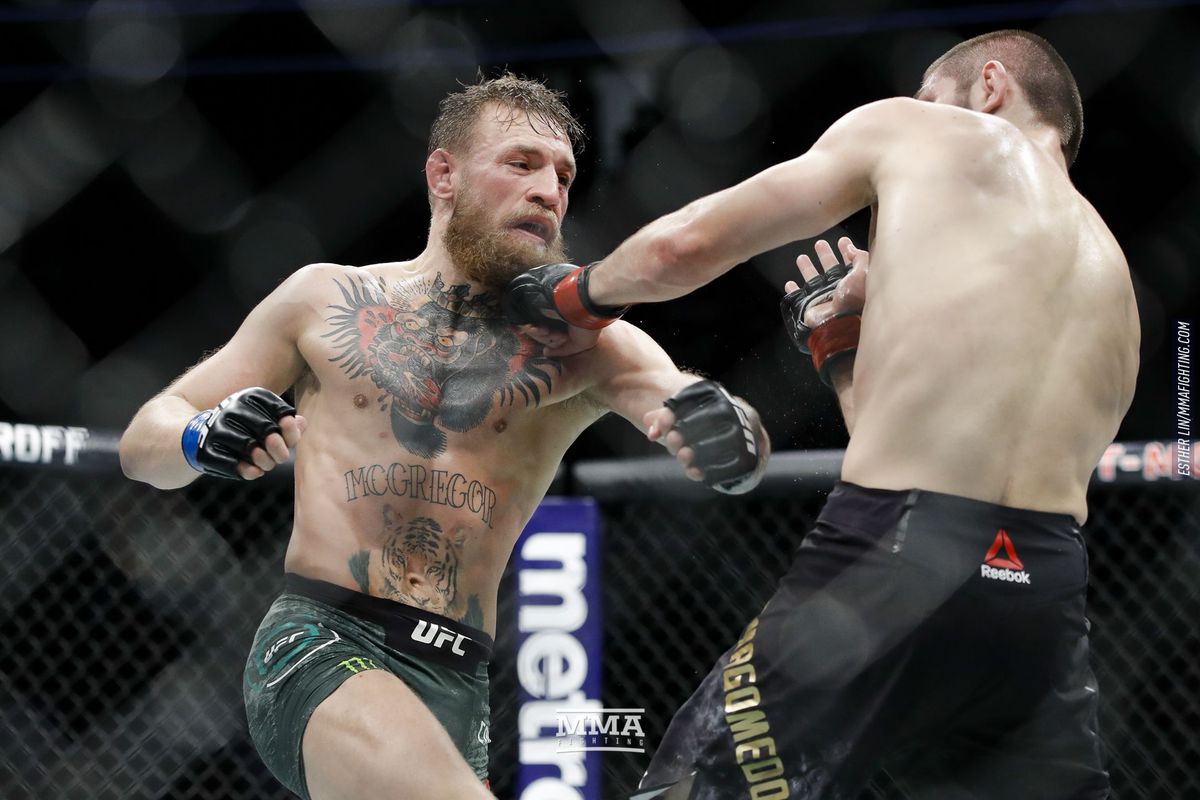 The Rock Stars
Conor McGregor
Why the immediate title shot?
Conor McGregor skyrocketed to fame from his first night inside the octagon, capitalizing on memorable moment after memorable moment to eventually claim titles at featherweight and lightweight. He's MMA's No. 1 box office draw, so no amount of inactivity was keeping him out of the title picture.
Where did he go?
After crushing Jose Aldo and Eddie Alvarez, McGregor passed on defending either of his belts, instead choosing to pursue a massive crossover boxing bout with Floyd Mayweather What once was a pipe dream came to fruition in August 2017 as Mayweather beat McGregor via 10th-round TKO in one of the biggest events in combat sports history.
McGregor became more well-known than ever even after defeat. When it came time for him to return to UFC, an opportunity to win a lightweight title against his hated opponent Khabib Nurmagomedov was awaiting him.
How did he do?
McGregor managed to take a round off of the indomitable Nurmagomedov, but that was about it. For the majority of their contest, Nurmagomedov out-wrestled, out-struck, and outworked McGregor before putting him away with a neck crank in Round 4. Nurmagomedov's post-fight brawl was undoubtedly more important than the actual fight.
That was back in 2018 and McGregor has yet to fight for a title since, though a win in his upcoming The Ultimate Fighter coaches' clash with Michael Chandler will put him right back in the championship picture.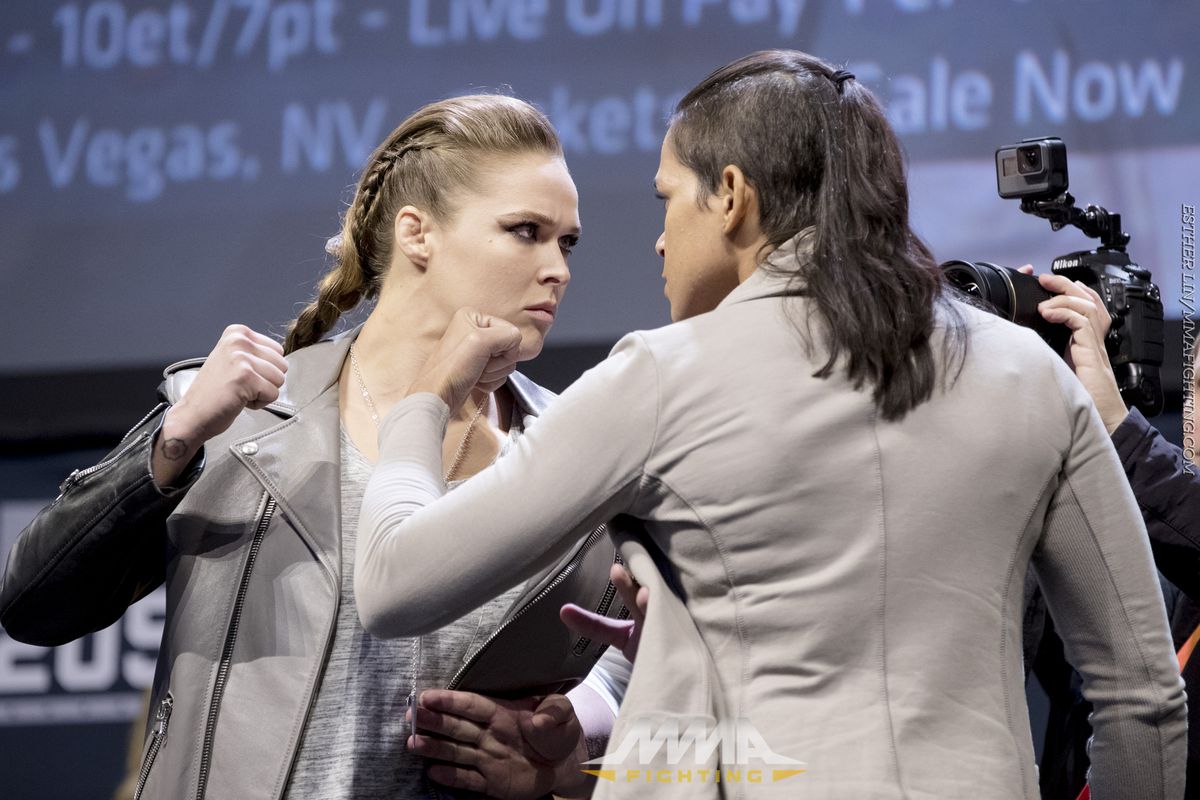 Ronda Rousey
Why the immediate title shot?
Before McGregor, Ronda Rousey made history as one of MMA's first true mainstream stars as well as a pioneer for women in the business. She had one of the most thrilling championship runs ever with six straight defenses, creating of a highlight reel that feels more surreal as time goes on.
Where did she go?
Rousey lost her championship crown when she was stopped by Holly Holm. Though Rousey was a heavy favorite, plenty of pundits gave Holm a chance, and the former boxing champion more than lived up to the challenge as she vaporized Rousey with a head kick.
I don't mean "vaporized," as Rousey vanished from public view for several months. This speaks volumes about Rousey's ability to deal with a loss, as well as how aggressively the spectators attacked it.
How did she do?
If you saw the Holm fight, and thought "Hey! It could have been worse," Rousey's return fight was much more disastrous.
For Rousey supporters out there, her UFC 207 run-in with Amanda Nunes was a nightmare as the new champion bulldozed Rousey in just 48 seconds. Rousey had never fought again. She's since moved on to a highly successful WWE career after flirting with Hollywood.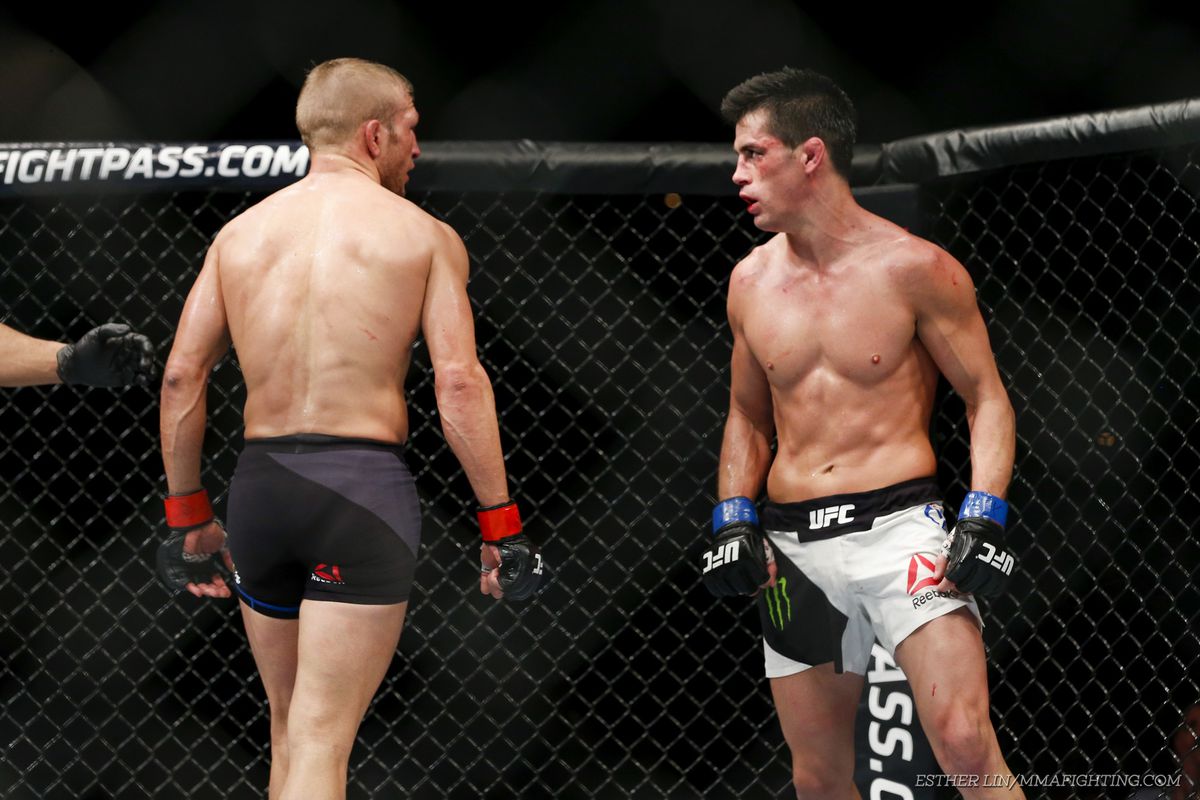 The Survivor
Dominick Cruz
Why the immediate title shot?
Without Dominick Cruz, the bantamweight division wouldn't be what it is today. "The Dominator" rattled off 20 wins in his first 21 fights, which included four straight successful title defenses across the WEC and the UFC. Even with the division now thriving, Cruz still has a strong case to be the 135-pound GOAT.
Where did he go?
Cruz is the only person on this list to have suffered more injuries than Cruz.
In 2011, "The Dominator" was coming off of an impressive title defense over Demetrious Johnson (remember bantamweight D.J.?) and headed towards a TUF coaches' dual with blood rival Urijah Faber. He was forced to retire from the sport due to a ruptured ACL in his left leg. This set him up for a long and painful road of injuries.
A groin injury spoiled Cruz's plans to return in 2014 and unify the belts with interim titleholder Renan Barao, then the spark he showed in a 61-second blitzing of Takeya Mizugaki later that year was quickly extinguished when Cruz tore his other ACL soon after.
Finally, in January 2016, Cruz was healthy enough to fight for the bantamweight title again, this time against T.J. Dillashaw at UFC Boston.
How did he do?
Did Cruz come back? Oder was he not gone at all?
The bantamweight fighter GOAT displayed his best evasive moves against Dillashaw. There were many memorable moments when his herky-jerky movements left Dillashaw swinging in the air. It was an incredibly tight matchup, with the fighters combining for over 700 attempted strikes and cutting a five-round pace that few could ever hope to match. Cruz won the fight by a split decision.
I had it for Dillashaw, and still have it (not a theft by any means), but it doesn't matter. Cruz reclaiming gold after never losing it in the cage remains one of MMA's best comeback stories.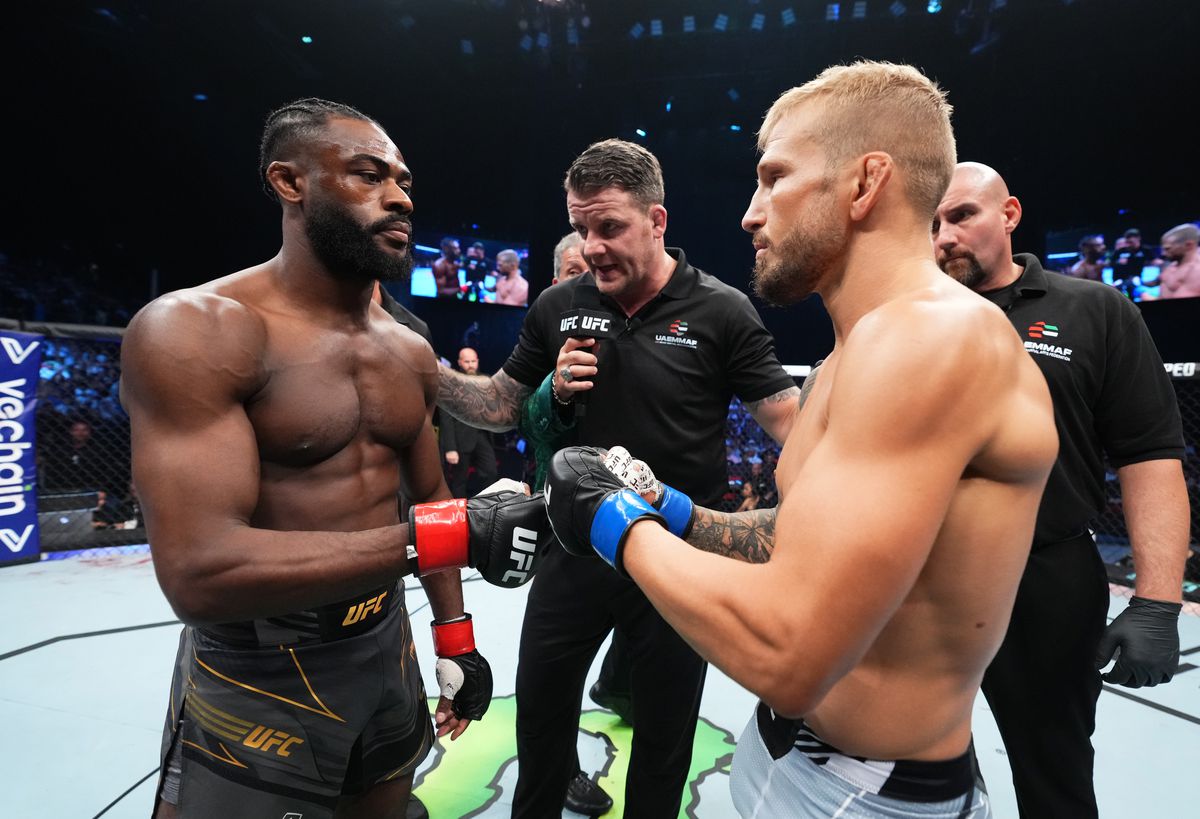 The Cheat
T.J. Dillashaw
Why the immediate title shot?
T.J. Dillashaw, the bantamweight GOAT debater, won UFC gold two times and successfully defended his belt three more times over the course of the reigns. Prime Dillashaw is probably the winner of any fantasy matchup at 135 pounds, but the reality of how his career played out isn't that simple.
Where did he go?
After the loss to Cruz, Dillashaw went right back to his winning ways and two fights later he earned a shot at new champion Cody Garbrandt. This resulted in a succesful two-fight series for Dillashaw as he knocked out Garbrandt in Round 2 in their first encounter, and then needed less than a round to repeat the feat in their rematch.
Dillashaw made then a flyweight move that proved to be disastrous. His title challenge against Henry Cejudo in January 2021 ended in a 32-second TKO loss and two months later it was announced that he had tested positive for EPO. Dillashaw confessed to having used the banned substance and was given a USADA suspension of two years.
How did he do?
I'm bending the parameters a little with this entry because Dillashaw didn't walk right into a title shot after coming back from his suspension. Dillashaw won the controversial split decision against Cory Sandhagen. However, a knee injury put Dillashaw out of action for another 15 months, so I'm bundling all of his mishaps together for the purposes of this discussion.
However however, one could argue that Dillashaw shouldn't be here at all because he probably shouldn't have attempted a comeback. At UFC 280, Dillashaw was given a shot against bantamweight champion Aljamain Sterling — and he crashed and burned, exposing a shoulder injury early in the fight that left him defenseless against Sterling's wrestling. The bout was mercifully waved off in Round 2.
Dillashaw soon retired, meaning that three of the best years in a remarkable career may be a distant memory.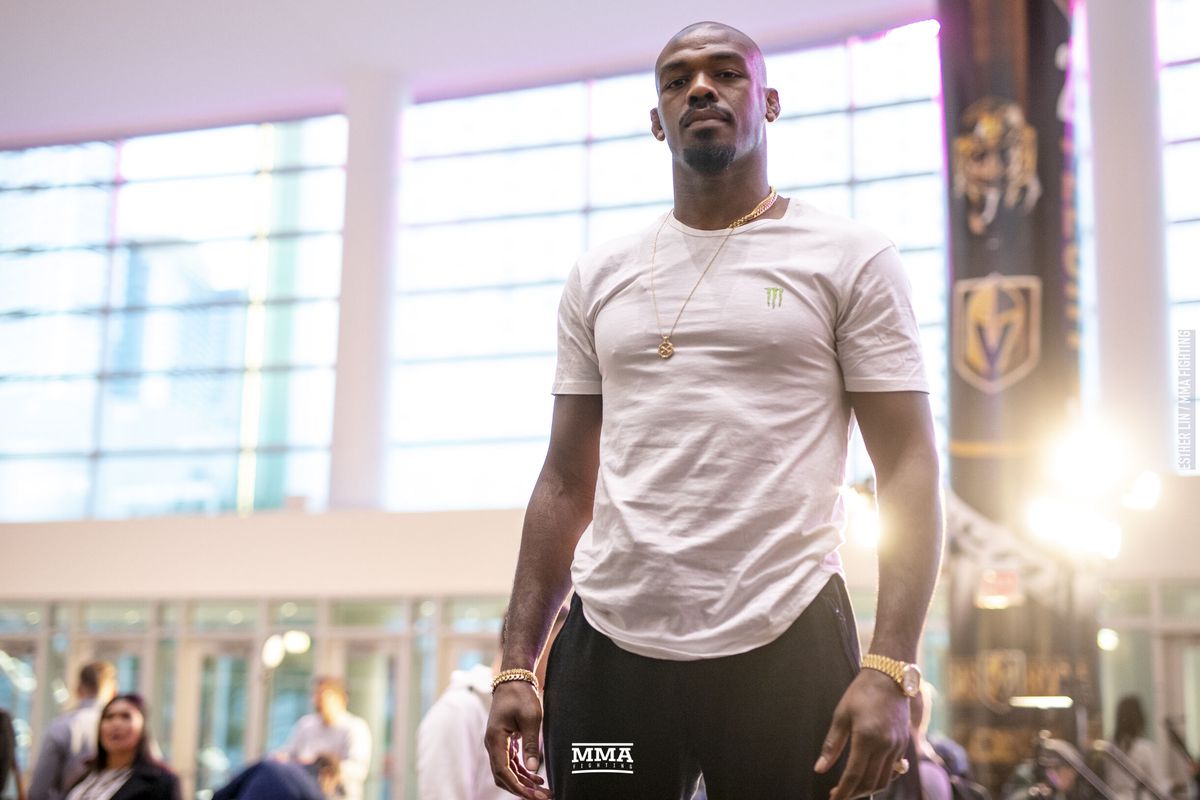 The Mystery Man
Jon Jones
Why the immediate title shot?
Jon Jones might be the greatest fighter of all-time.
In 28 pro bouts, Jones is yet to suffer a legitimate loss, and his 11 total successful title defenses include wins over Daniel Cormier, Shogun Rua, Quinton "Rampage" Jackson, Lyoto Machida, Rashad Evans, Alexander Gustafsson, and Glover Teixeira. Even against these esteemed names, there were times that Jones looked untouchable.
Simply put, everyone wants to know if he can do it all over again.
Where did he go?
Where do you want to start?
Firstly, we're not going to get into the 2015 hit-and-run that ended his first title reign nor his failed drug tests, both of which cost him significant time earlier in his career, because all that is a whole other thing. Jones believes that the recent USADA threshold changes should be a bad chapter in his history. Agree to disagree. Jones is a victim of misfortune, and he has had many comebacks. We're not going to be focusing on what happened before this Saturday. Even that is a doozy.
When we last saw Jones, he had narrowly won a unanimous decision over Dominick Reyes at UFC 247 back in February 2020 (now this was a robbery!). Jones looked disinterested at points during his second light heavyweight title run, and it wasn't surprising when he announced that he was finally making an oft-discussed transition to heavyweight. After a dispute with UFC President Dana White over Jones' compensation, Jones decided to give up his belt. This was his fourth loss of a UFC title. He now focuses on changing his body and shifting divisions.
Jones' personal demons also continued to rear their ugly heads. He was arrested in March 2020 after being found intoxicated in a jeep with a firearm under the driver's seat (Jones later pleaded the charges down to a DWI), and then arrested again following his UFC Hall of Fame induction (alongside Gustafsson) in September 2021. The second incident was particularly disturbing as one of Jones' daughters reportedly had to ask hotel security to call the police after witnessing a domestic dispute between Jones and his fiancee. Jones blamed alcohol for the incident, and was later cleared of any domestic battery charges.
This past January, it was announced that Jones would fight Gane for a vacant heavyweight title at UFC 285 following the release of undisputed champion Francis Ngannou.
How will he do?
It sounds weird to call Jones an unranked fighter heading into Saturday's main event, because based on his past accomplishments, I imagine most would still rank him at or near the top of the pound-for-pound list, and if he had decided to return to light heavyweight instead, he'd be heavily favored to reclaim gold against any 205er. But he's been gone for a long time and it's fair to ask if he's anywhere close to the competitor he was in his prime.
How will he get around after being away from action for more than three years? Were his struggles against Reyes and Thiago Santos because of disinterest or decline? Do you think he would be happy fighting with a heavierweight? Jones might find it difficult to reach Gane after such a long time.
I'll hold off on an official prediction for now (I've gone back and forth on it about 50 times), but as you can see from the small sample size above, it can go in any number of directions. Jones could be a two-division star like Couture and St-Pierre, but he may lose his way like McGregor or Rousey. He might prove he isn't losing a step like Cruz or we could find that he's less compromised than he appears, as Dillashaw.
Your guess is as good as mine. The only thing I'll say with confidence is that, as with anything involving Jones, his comeback will be one of the most discussed, dissected, and deconstructed performances of the year.
Source: https://www.mmafighting.com/2023/3/3/23622225/dont-call-it-a-comeback-fighters-returning-to-title-shots-what-to-expect-from-jon-jones-at-ufc-285?rand=96749