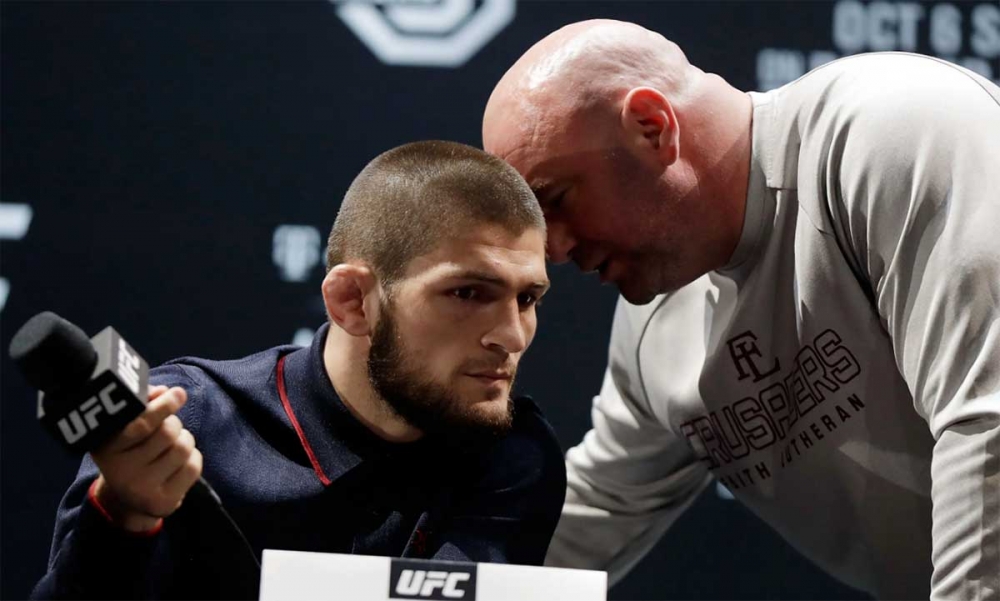 UFC CEO Dana White responded to the question of which fighter's departure from the organization he experienced the hardest.
According to the head of the strongest league in the world, undefeated Russian fighter Khabib Nurmagomedov's decision to end his professional career was a big blow for him.
"Was there a fighter who ended his career and it broke my heart?" the UFC boss said in an interview with Theo Vaughn. "Yes, that's Khabib. I'm usually happy when a fighter leaves after accomplishing everything he could, but his retirement was the hardest for me because I'm sure he had so much more to offer and do, but with the death of his father, he lost interest in fighting and his career was over. Plus, he made so much money that he may never work again."
In October 2020, Khabib Nurmagomedov, 35, earned his thirteenth consecutive victory under the UFC banner by successfully unifying the current and interim lightweight titles against Justin Gaethje before announcing the end of his professional career.
However, the Russian remained the league's reigning champion for several more months as management hoped to arrange his rematch with Conor McGregor, but the Irishman's defeat in a bout against Dustin Porier forced the UFC to abandon that plan.
Source: https://fighttime.ru/news/item/33196-dana-uajt-ukhod-khabiba-razbil-mne-serdtse.html?rand=19907