Former UFC champion in two weight categories, Conor McGregor, who was accused the day before of kicking several participants from the filming of the next season of The Ultimate Fighter in order to make room for his fighters, decided not to hush up this scandal, but to turn it into a farce.
"Good practice, team! It's time for the easiest part of any coach's job – layoffs. Now, although I can't fire everyone I want, I will fire many of you. Wendell is fired. Janey, get out. Steven, I love your energy, which is why it's so hard for me to kick you out. Congratulations! The rest stay on the team! Except for you, you and you," the Irishman wrote on the social network, posting a photo from the shoot.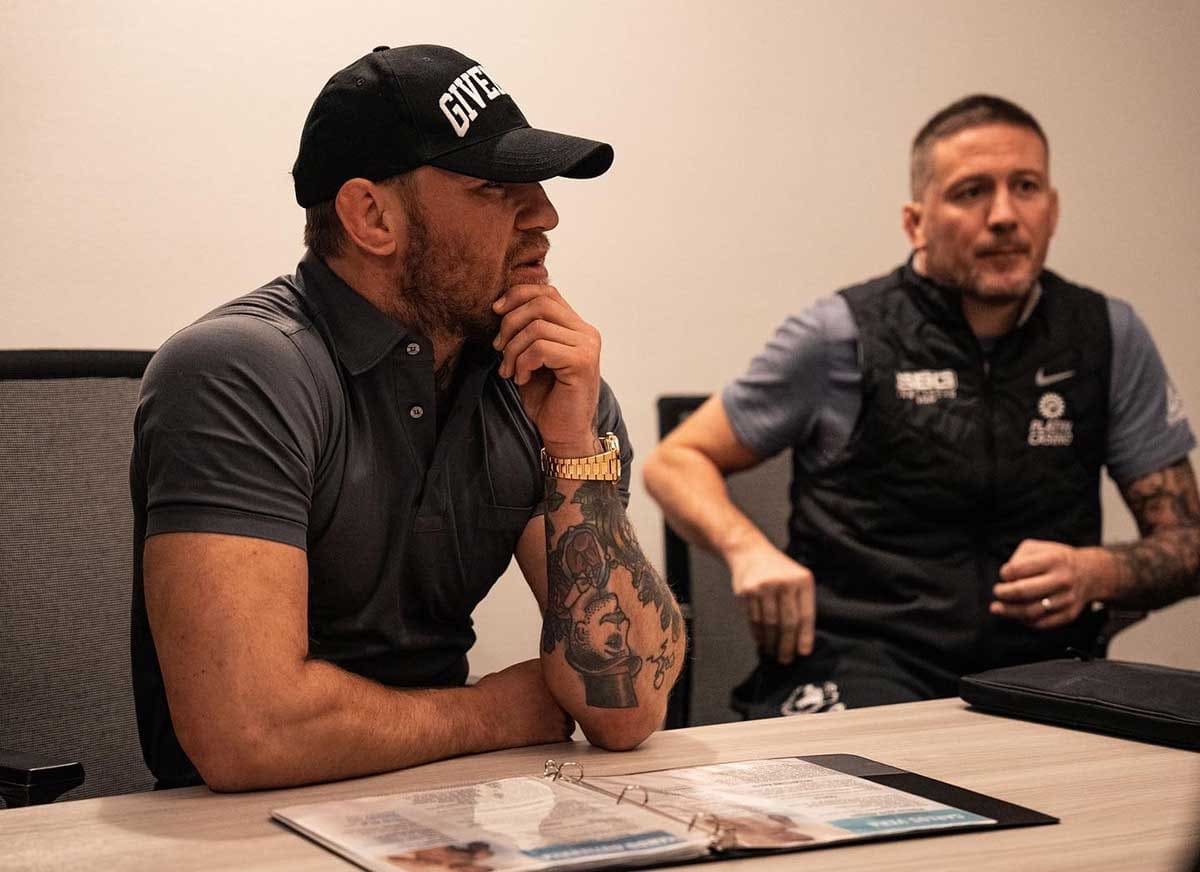 Earlier it was reported that due to Conor McGregor, several fighters lost their chance to get into the UFC, including two-time PFL Grand Prix finalist Loik Radjabov. The Irishman initially denied these accusations, saying that he knew only one fighter on the project, but later deleted his message.
Recall that Conor McGregor is participating in the filming of TUF 31 as a coach of one of the competing teams, and the second team is led by former Bellator champion and former UFC lightweight title contender Michael Chandler. It is expected that the coaching match in September of this year will lead the next UFC numbered event.
Source: https://fighttime.ru/news/item/30825-konor-makgregor-nasmekhaetsya-nad-obvineniyami-v-svoj-adres.html?rand=19907