Former UFC welterweight title contender Colby Covington, who ranks second in the ranking, claims that division number three Khamzat Chimaev refused to fight him.
The American told the CombaTalk resource about this in a personal correspondence.
"I tried to give the fans what they want, but he got scared," Covington wrote.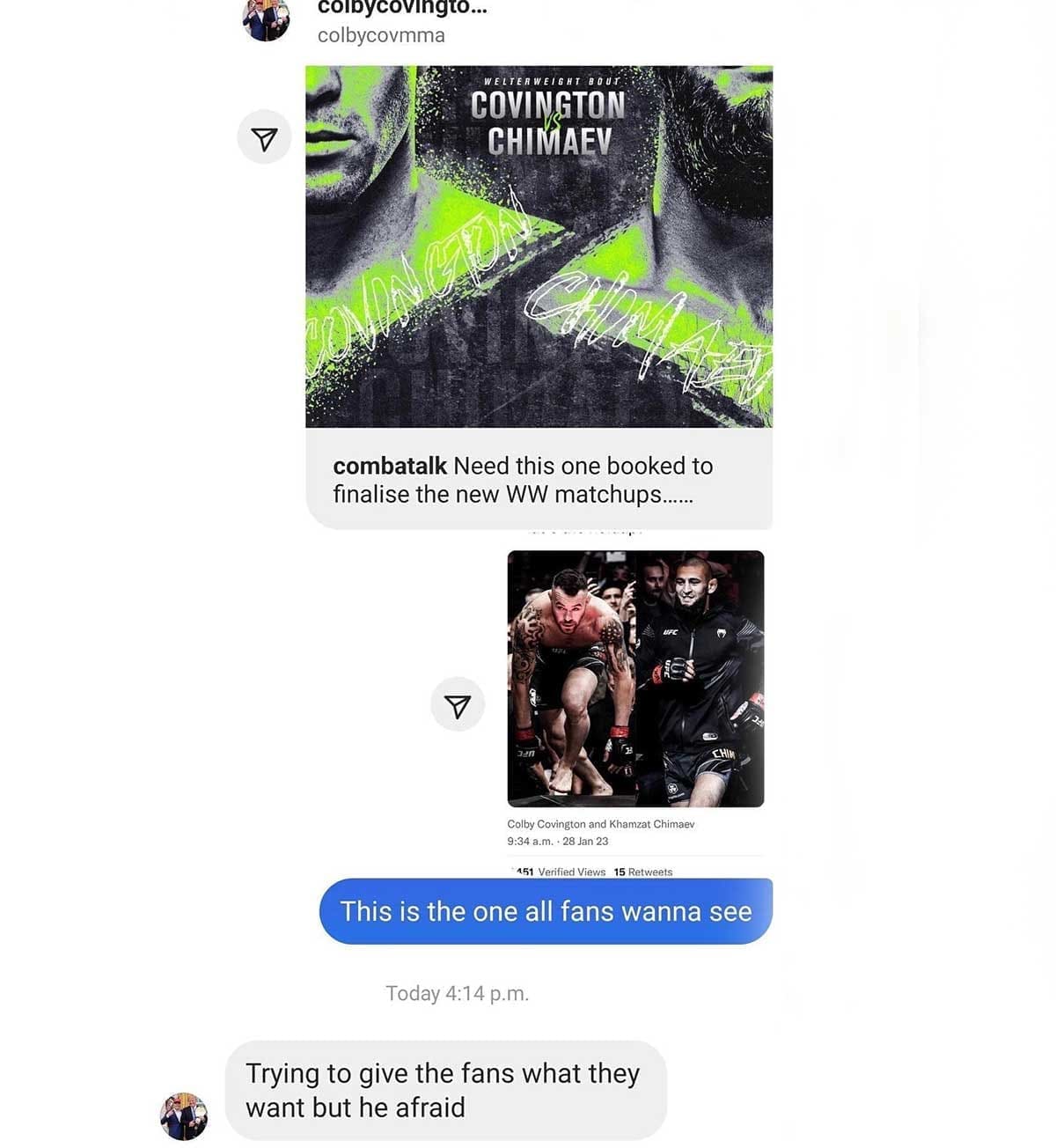 Earlier, the manager of Belal Muhammad, Ali Abdelalziz, said that at the moment the matchmakers of the organization are working on the fight of his ward against Colby Covington, thereby indirectly confirming the information that the strongest league in the world abandoned the idea of ​​bringing Chaos and Borz into the octagon ".
As for Khamzat Chimaev, the other day the Chechen fighter again lamented that they could not find an opponent for him.
"I'll just train, I have no news for you!" Chimaev wrote on the social network.
Source: https://fighttime.ru/news/item/30682-kolbi-kovington-obvinil-khamzata-chimaeva-v-otkaze-ot-poedinka.html?rand=19907