Content warning: This story contains references to child sexual predators and human trafficking that may be difficult to read and emotionally upsetting.
---
"There's a cop right there, and there's two cops — and thank you very much, I'm going to jail," said the suspect.
"Well you shouldn't have [come] to meet a 13-year-old."
Being an MMA fighter isn't a path people on Earth take. Utilizing the tools learned over many years to use inside of a cage or ring is one thing, but using those skills for good outside of it to help people — and in this case, children — is another altogether.
Dustin Lampros, an undefeated fighter and recent contestant on The Ultimate Fighter 29, has teamed up with a partner to do just that. They are working together to stop trafficking and child predators. For the past couple months, along with training and preparing for what's next to come in his MMA career, the current Shamrock FC featherweight champion has done his part to try and stop children from being abducted, trafficked, or worse.
" I didn't know how terrible this was [when I started]," Lampros states. Lampros says, "I have heard of sex trafficking, and had many close friends who were victims. I did not realize the extent of it."
" Then, when the topic was brought up and it became apparent that there wasn't anyone in South Florida who was doing something like it, I was open to it. It was amazing. It really made my stomach turn the first couple of weeks. I was just disgusted."
Around 18 months ago, Lampros was introduced to Ryan Montgomery, who has been in the cyber security field for many years. The two formed a friendship, and Montgomery let Lampros know that he had been doing work behind the scenes assisting in thwarting child predators. The 8-0 fighter suggested they join together and do it together as a team.
Montgomery has assisted on thousands of cases over the years, and he believes the problem is only getting worse.
"There's 28, 29 million victims of human trafficking on average," Montgomery says. Montgomery says that you never know what these men might do. They could try to kidnap or even kill the victim of human trafficking.
"But thankfully, when we show up, it's not a 13-year-old girl. It's us — and then the police."
Between 2004 and 2008, Dateline NBC produced a program called To Catch a Predator, which featured Chris Hanson as the host. Throughout the length of the series, stings were set up using decoys to trap and lure suspects into sting houses, where they would then be arrested for various charges in connection to being predators and sex offenders.
What Lampros and Montgomery are doing is somewhat similar, in that dark web searches lead them to suspects who are seeking children to meet up with.
The video above is an example of one of Lampros' stings. This man was later arrested and accused of obscene communication.
Lampros took part in his first encounter in South Florida in late 2022. Not knowing exactly what was going to happen, it was an emotional experience.
"It really made my stomach turn because we went there to approach a guy who was there to meet a 12-year-old girl," Lampros says. It was really hard to watch the way he answered and how he attempted to justify his actions.
"In this case, the guy rented a hotel room for the night — specifically for this 12-year-old girl — and ordered a pizza, which shows intent. But he was completely honest with us about what his intentions were," Montgomery says. It doesn't matter if they are honest. We had the chat logs prior to meeting up, but this guy's full intention was to be with a 12-year-old girl in his mid 40's."
As an experienced fighter, Lampros is equipped to defend oneself against another if necessary. But as much as he would like to deliver his own justice, Lampros can't. If he crosses that line, it'll jeopardize everything he and Montgomery have worked toward.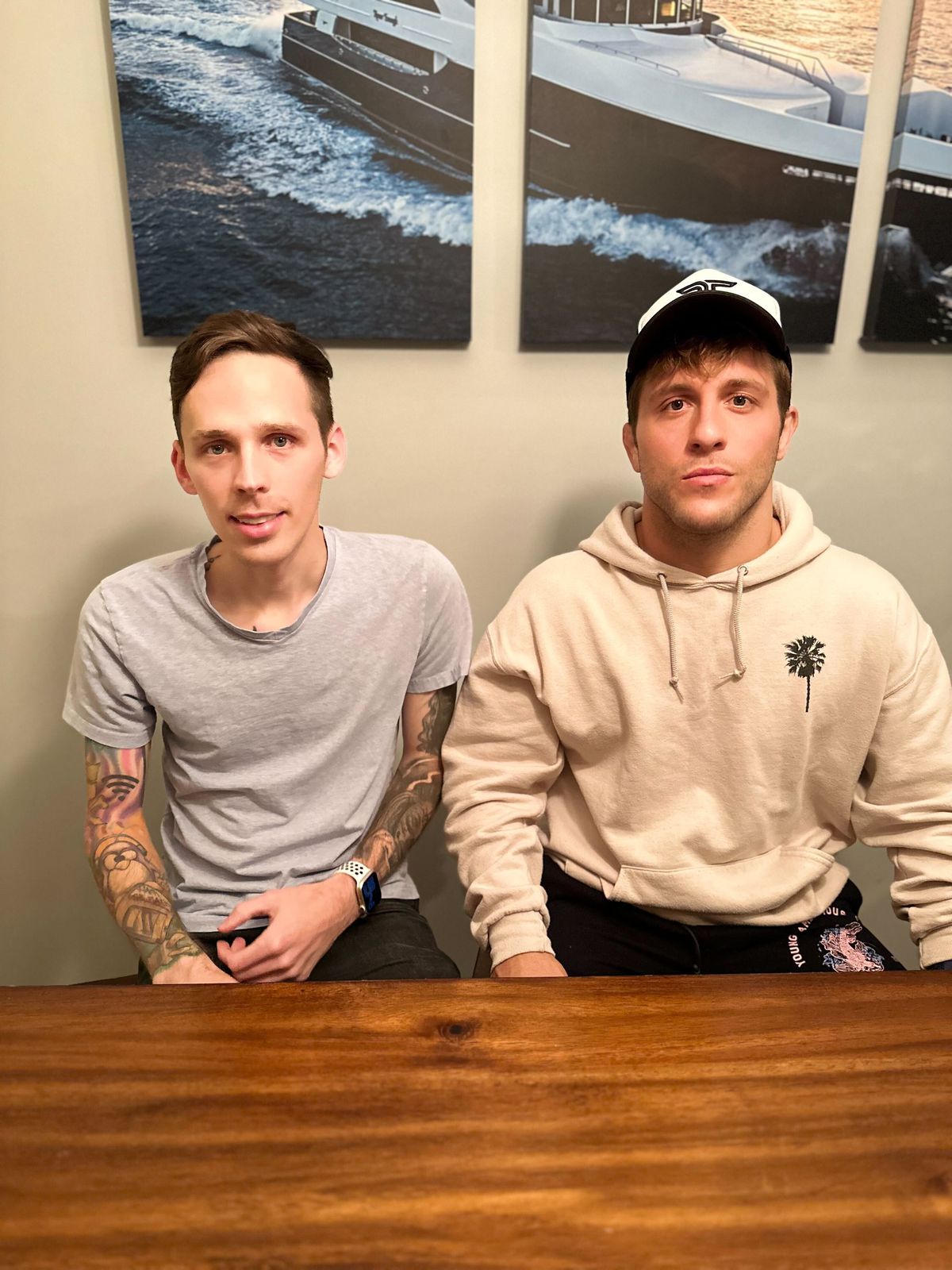 " I know that if my self-control is not in place for that moment, there will be no other moments," states Lampros. Lampros says, "If I make a mistake and commit an illegal act, then I can't help but harm future children." It's done.
"I would love nothing more than to smash their teeth in. They're coming out there to literally commit rape in a sense. I'd love to [handle it myself],, but that wouldn't be helpful. There would be no more helping out in those types of situations."
Of course, once suspects are caught, they know they're caught. When their backs are against the wall, Lampros says, they will say or do anything to get out of it.
He, Montgomery heard all the excuses. "I just felt lonely. I just wanted to talk to them. I just wanted to have a smoke. I wasn't going to do anything."
Or, one of the most confusing excuses in Lampros' eyes: "I was just here to warn [him or her]."
"You drove an hour and 45 minutes to warn a child at 9 p.m. on a Friday night at Walmart?" Lampros says.
" They can be as frank and sincere, but they could also have intended [to take the child], to say 'See you soon'. That kid would then disappear. And if we can prevent that happening by exposing one of these guys, turning them into the police, getting them arrested and making them think twice, even if it's 100 of them, if we save one, that's one life that we're saving compared to not.
"It is obvious they lie, then we can look at their chat logs. Then they will just continue going in circles and making more lies every day," Montgomery says.
"It's a form of vigilante justice, for sure."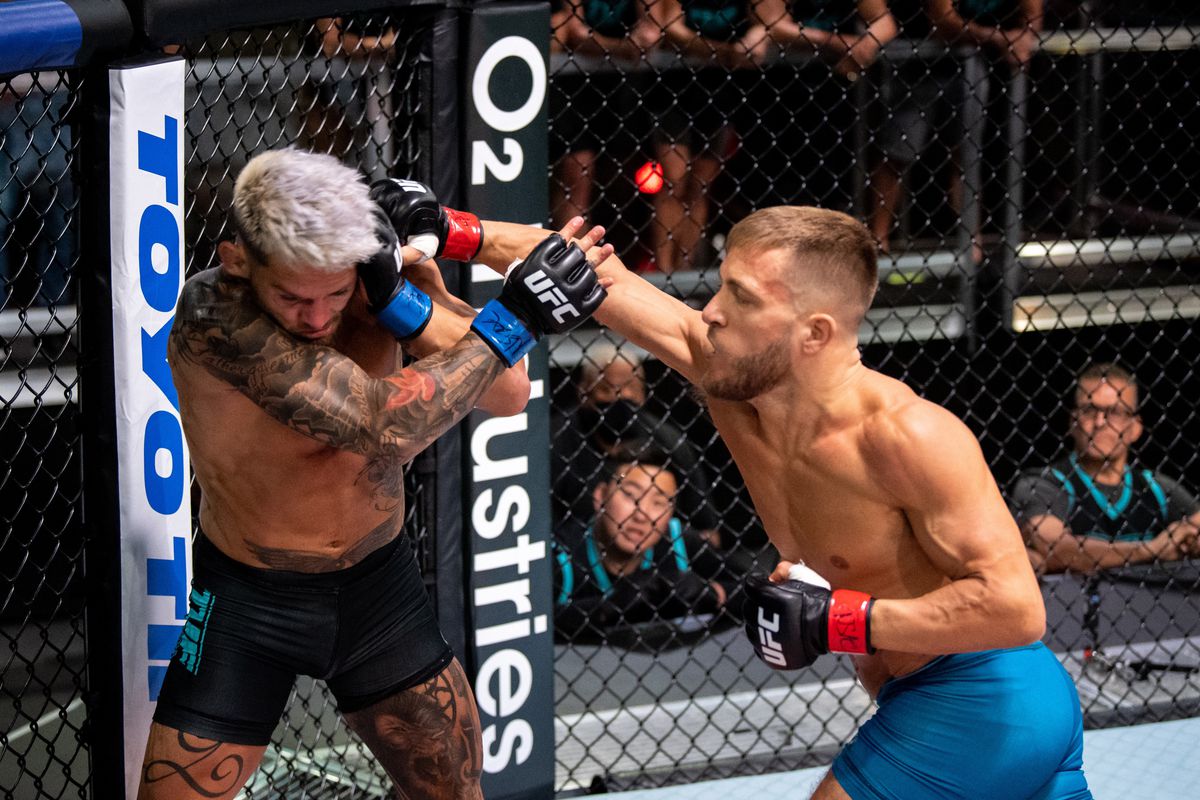 In an effort to decrease the number of South Florida cases — and ultimately beyond — Lampros took a new approach to making suspects feel like they are doing something. In videos circulating on social media, Lampros is seen having suspects do calisthenics, push-ups, air squats, or more while repeating aloud what they are accused of doing. One suspect was allegedly meeting up with a 13-year-old girl, so Lampros told him to do 13 sets of 13 push-ups outside of a store until the police arrived to arrest him.
Lampros says he is angry at these catches. Since he cannot turn to physical responses unless provoked, he chooses to take things in another direction.
"They need to be embarrassed," Lampros says. Lampros says, "They must feel it. I realized that we all do this, and sometimes they don't care." They don't really have too much remorse. [They'll say] 'I'm sorry,' but that's not enough. In that moment, they need to feel ashamed of themselves.
"People are walking past us, and they are saying, "You guys are amazing." It'll only get better in the future. It's just going to keep evolving in the future."
Lampros and Montgomery also understand that calisthenics and physical embarrassment can only do so much. They sometimes need to go one step further by putting the suspects in a situation where they can confess to what they planned to do to their closest friends.
"Whether it be their mother, their father, their sister, their girlfriend, even their wife," Montgomery says. "And then Dustin and I will make sure we look at their phone while they dial the name and number so they don't fake us out."
"So I'm like, 'You want to hold yourself accountable, right? You really are telling me you're sorry?' Because they sit there and tell us how sorry they are," Lampros says. They might shed a few tears. They might get emotional. 'Well then if you're so sorry, who are you close to? What are your relationships? You can call them now. One man said, "Oh, no, I don't really know anyone." I then suggested that you open your last five calls and his father is there. 'Call your dad and tell him what's going on right now, why you're here at a park.' Then [he] goes on the phone and, 'Hey dad, I'm just here to have sex with a 13-year-old in a park.'
"It's disturbing."
As far as Lampros' fighting career goes, the grind hasn't stopped, and his goals haven't changed. After a tough run on The Ultimate Fighter, where he was finished in the first round by Vince Murdock, Lampros bounced back with three dominant wins for Shamrock FC, which included two finishes and a title win at Shamrock FC 339 in July.
Making it to the UFC as a professional athlete is a dream for many MMA fighters. But with this new path Lampros has taken alongside Montgomery, having a platform as big as the UFC's won't just help get him over as a professional athlete — it could also help spread their message on a global scale.
" I am grinding and I hope I get the UFC call within the next few months," Lampros states.
"Hopefully we got some good news soon.
"Everything's coming full circle, and I'm truly blessed. It's a wonderful feeling to be where I am. I think God has me right where he wants me, and I'm excited to see where it goes from here."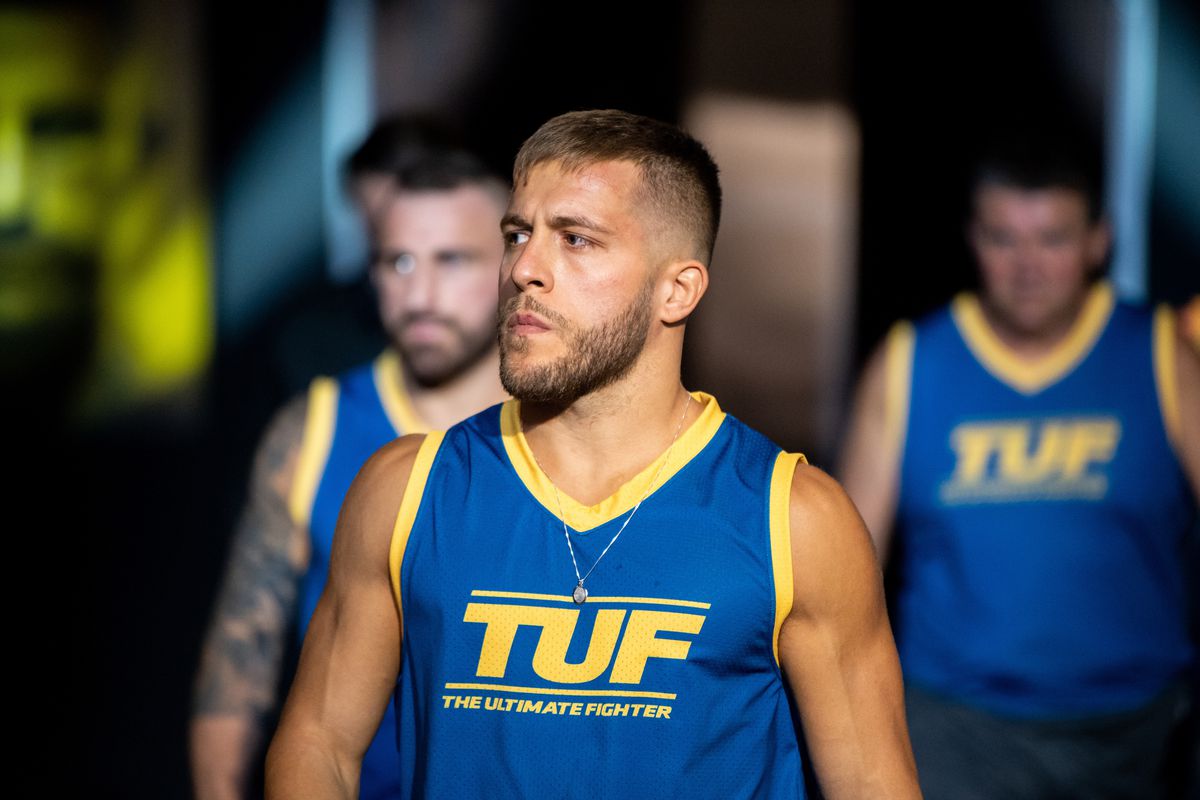 Source: https://www.mmafighting.com/2023/2/21/23606569/dustin-lampros-and-theres-a-cop-right-there-how-one-ufc-hopeful-waging-war-against-child-predators?rand=96749