On the night of September 17-18, in Las Vegas (USA), the third fight of the absolute super middleweight champion (up to 76.2 kg) Mexican Canelo Alvarez (58-2-2, 39 KOs) and Kazakh Gennady Golovkin (42-2- 1, 37 KOs). The result of the 12-round confrontation was the victory of Alvarez on points by unanimous decision with a score of 116-112 and 115-113 (twice).
We bring to your attention a photo of the referee's card, from which you can see how each of the side referees came to his final score.
Interestingly, if Golovkin had won the final round, the result would have been a draw…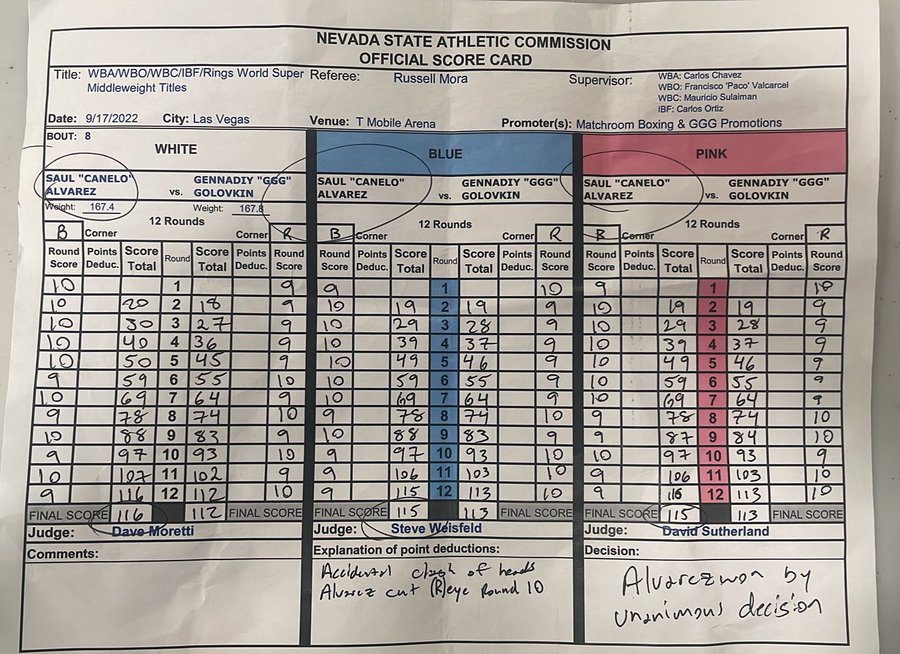 See how Golovkin kissed Alvarez after the fight: hug video.
Alvarez – Golovkin 3. Results from Las Vegas