Alex Pereira has always been proud of where he's come from.
The reigning champion UFC Middleweight Champion brought his title home when he visited Reserva Pátaxo Porto Do Boi, his Brazilian homeland.
Check out images from Pereira's appearance here.
When we're grateful and happy for going through obstacles with wins it gives us many reasons to thank God at all times. It is an honour to receive this brave warrior on our reservation. He represents us all. You're always welcome to this sacred place.
With determination and focus on success, all dreams will come true.
Pereira also shared an image on his own social media account.
Pereira has spoken proudly of his Pataxo heritage and represented the indigenous tribe with pride in his fighting career. Ahead of his championship-winning performance against Israel Adesanya at UFC 281, Pereira arrived at the official weigh-ins decked out in traditional indigenous garb.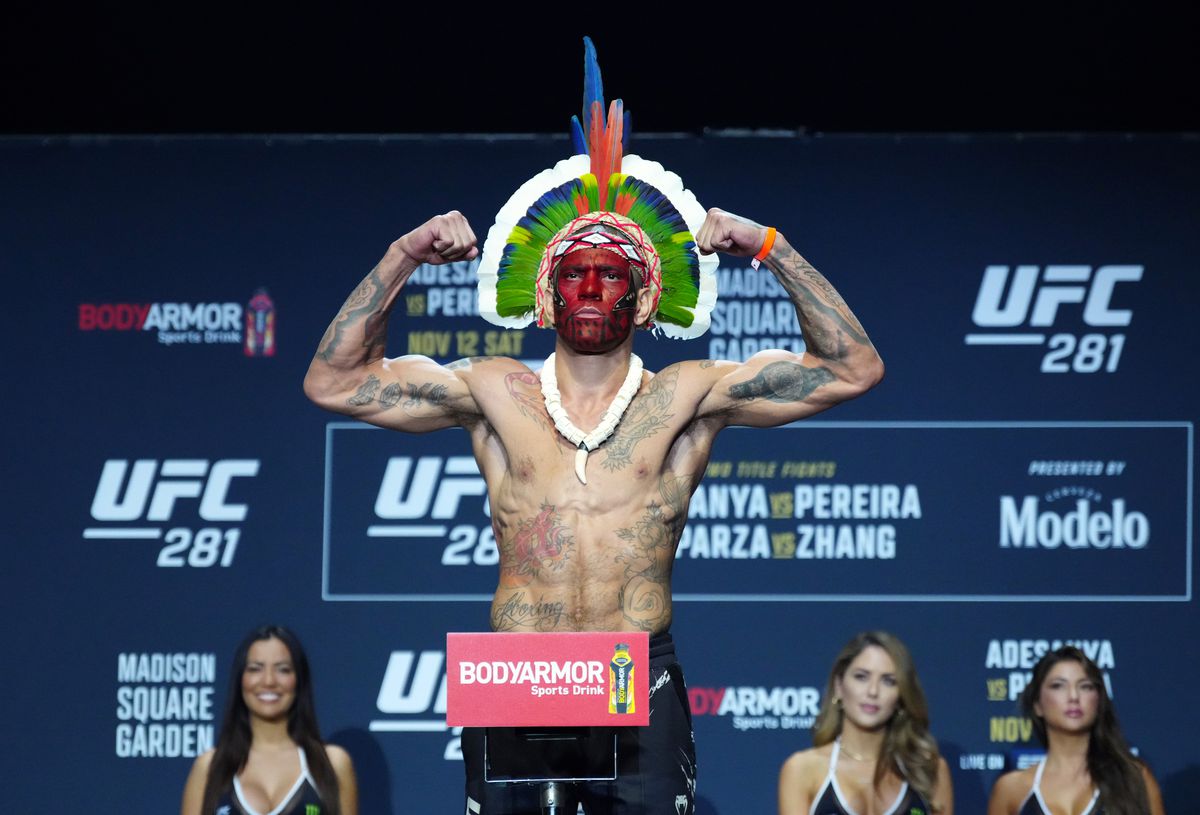 The former two division Glory kickboxing champion improved to 4-0 in the UFC with his win over Adesanya this past November and awaits his next challenge, whether it be an immediate rematch with "The Last Stylebender" or another top-ranked challenger in the UFC's middleweight division.
Guilherme Cruz contributed to this story.
Source: https://www.mmafighting.com/2023/1/7/23543677/alex-pereira-brings-ufc-title-to-indigenous-reservation-in-brazil?rand=96749