Photo of the day. WMMAA president Vadim Finkelchtein arrived in Aarhus, Denmark to attend annual SportAccord-2017 convention.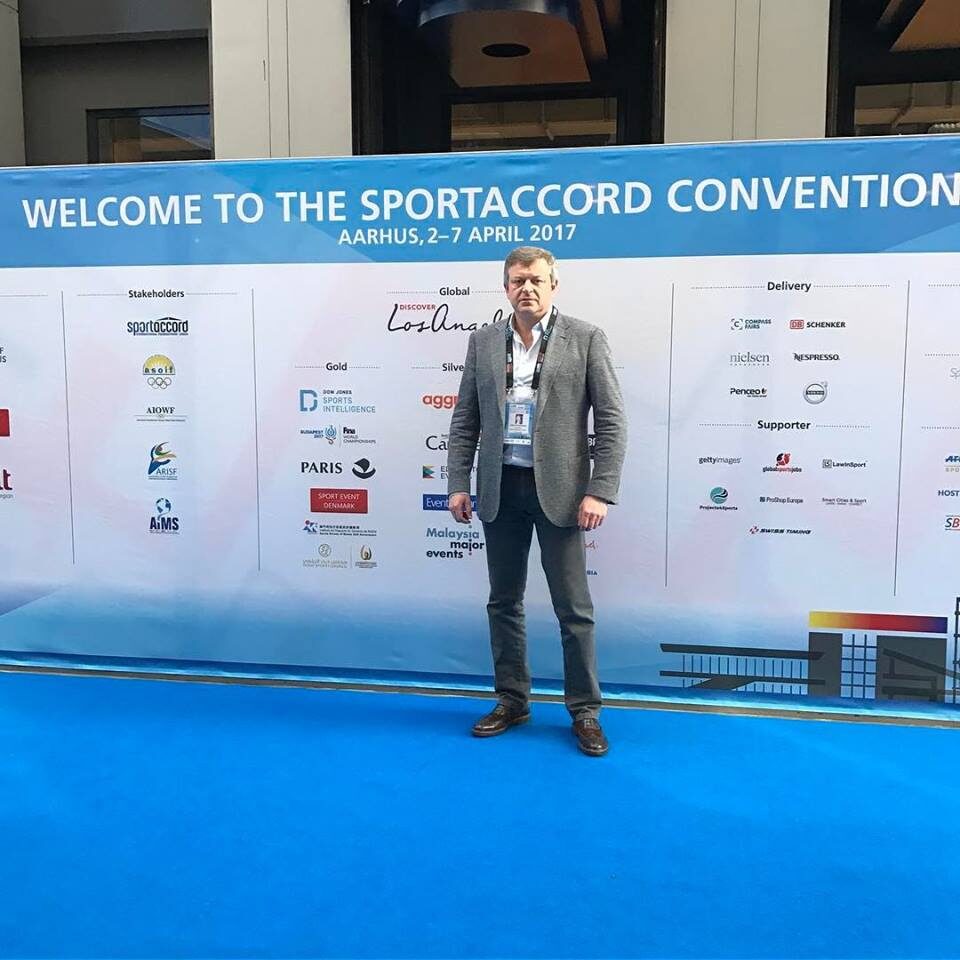 There mister Finkelchtein had a meeting with IMMAF representatives. Both parties discussing possible cooperation in an amicable conversation.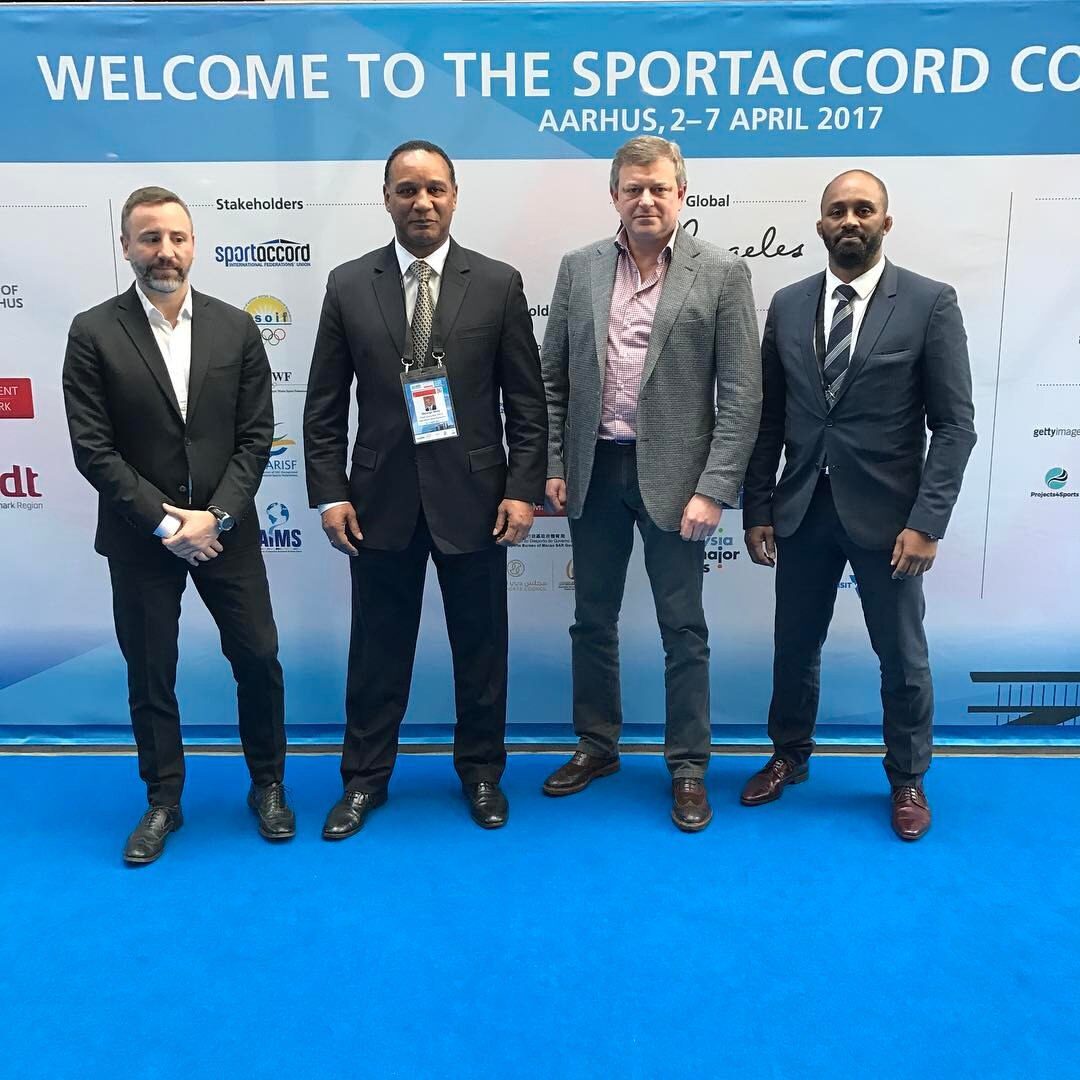 SportAccord Convention is the world's premier and most exclusive annual event at the service of sport. It is focused on driving positive change internationally and dedicated to engaging and connecting; rights holders, organising committees, cities, press and media, businesses and other organisations involved in the development of sport.
The SportAccord Convention is a not-for-profit organisation which annually brings together representatives from more than 100 International Sports Federations affiliated with the following umbrella organisations that host their Annual General Assemblies at the SportAccord Convention.

SportAccord, ASOIF (Association of Summer Olympic International Federations), AIOWF (Association of International Olympic Winter Sports Federations), ARISF (Association of IOC Recognised International Sports Federations), AIMS (Alliance of Independent Recognised Members of Sport) and Associate Members.
In addition, the SportAccord Convention receives the full support of the International Olympic Committee.
On becoming Host City to the next SportAccord Convention, Jacob Bundsgaard, Mayor of Aarhus commented:
"It is quite a scoop that Aarhus will be hosting the world's largest international event for sport and industry leaders next year. It provides the city with the opportunity to present the many qualities Denmark and Aarhus has to offer – and for Aarhus in particular, it is a great joy to host the SportAccord Convention while Aarhus is the European Capital of Culture 2017."
"SportAccord Convention offers a unique opportunity to bring the World of Sport together in meetings, forums and to engage in networking. Ever since the first Convention in Madrid in 2003, Sport Event Denmark – together with our Danish host cities – has been a proud partner with SportAccord Convention. We therefore look forward to assisting SportAccord Convention in staging the Convention next year in Aarhus and to showing our ability to host this impressive event."
Held in a different city every year, the annual SportAccord Convention is a unique opportunity for key decision-makers from sport and industry to meet, network, and strategically shape global, regional and national agendas. An exclusive 6-day event, the Convention is host to annual general meetings of governing bodies, and once again, will welcome a delegation from the International Olympic Committee.
by Mikhail Mazur