Undefeated two-time PFL Women's Lightweight Champion Kayla Harrison scored her thirteenth pro win by defeating Russia's Marina Mokhnatkina by unanimous decision in the first round of the PFL season.
The victory brought the American three points, and Mokhnatkina became the second fighter who forced Harrison to go the whole distance. Previously, Larissa Pacheco managed to do this twice.
In the co-main event of the event, two-time PFL welterweight champion Ray Cooper, third, was defeated by Brazilian Carlos Lil Miranda, who lost a unanimous decision after three rounds. The Brazilian fighter recorded three points in his asset, and the American, who failed the weight race before the fight, received minus one point in the summary table.
In the third-highest event of the tournament, former UFC and WEC lightweight champion Anthony Pettis chalked up the organization's first win, finishing with a six-point Miles Price triangle choke in the first round.
Former Bellator welterweight champion Rory McDonald also got off to a strong start to the season by squashing Brett Cooper in the first round.
The only Russian participant of the event, Nikolai Aleksakhin, failed to replenish his asset with points scored, losing to Sadib Sai by a separate decision.
The representative of Ukraine Olena Kolesnik successfully started the next season, having received three points for the victory over Abigail Montes by a split decision.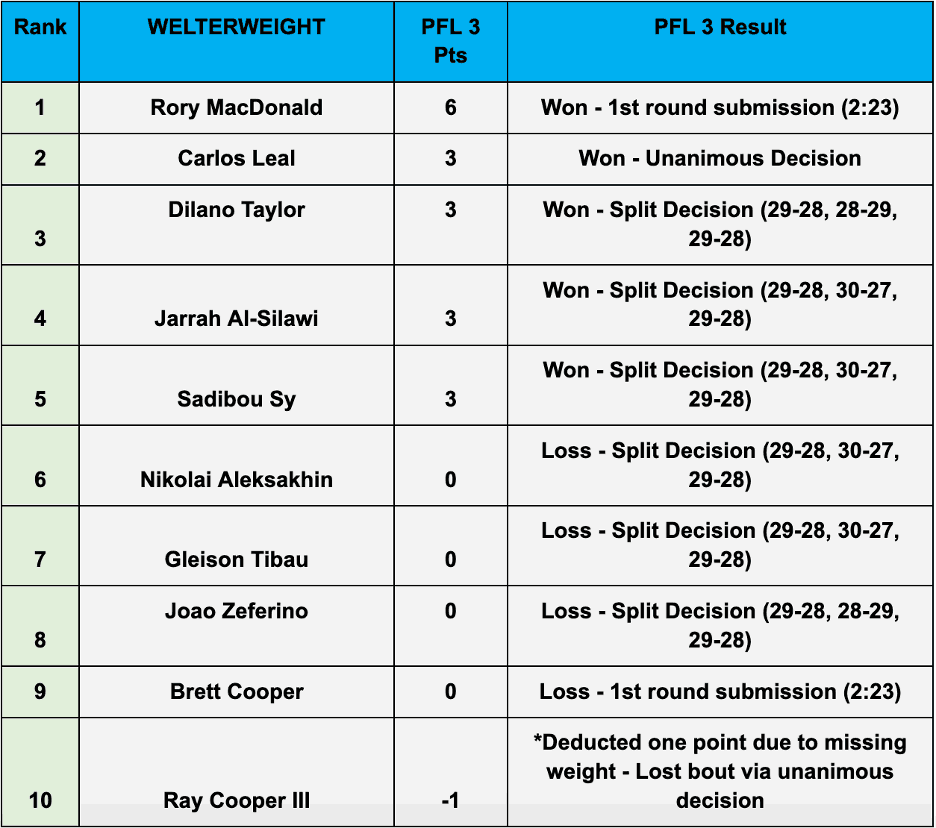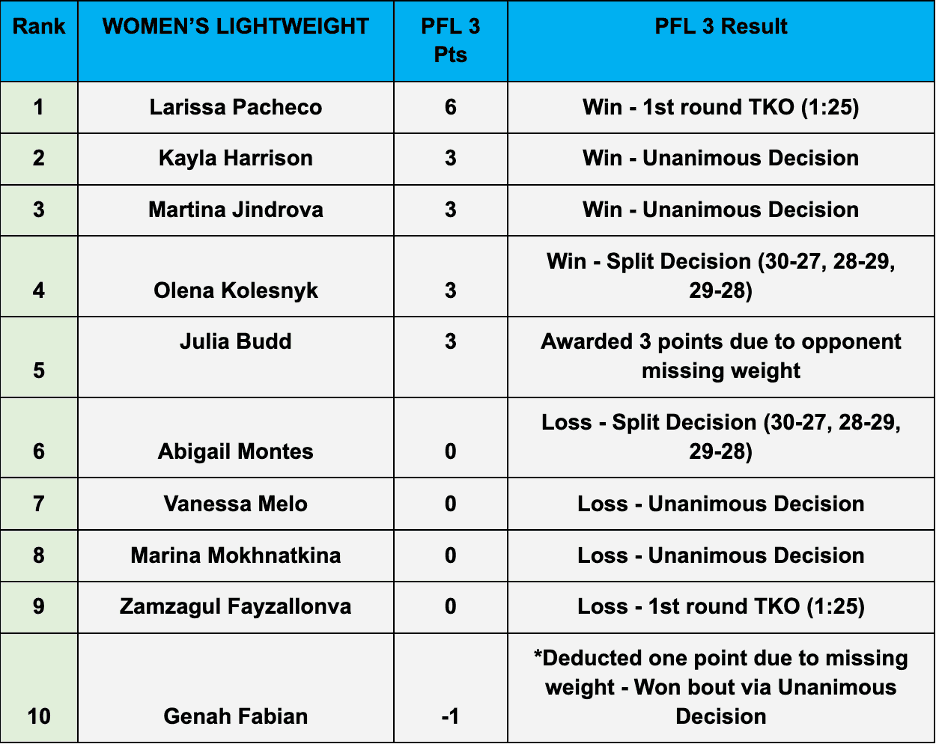 All PFL 3 Tournament Results: Season 2022.
.