Former UFC bantamweight champion Petr Yan has yet to gather his wits to speak to the press after losing to Sean O'Malley, but the Russian fighter is adamant that he has been robbed again and denied a legitimate victory.
"Fuck the judges!" the Russian wrote on the social network.

"You can't fool the public – they see everything," he added, posting a video with the fans after the fight.
Following the results of three rounds of the fight, which became the third most important event of the UFC 280 tournament in Abu Dhabi, the judges gave the victory to the American fighter by a split decision with a score of 29-28 twice and 28-29.
Judging by the final protocol, two judges decided that the Russian was better only in the second round, and their third colleague saw the advantage of the former champion even in the starting round. At the same time, all three agree that the American took the ending and won the final five-minute period.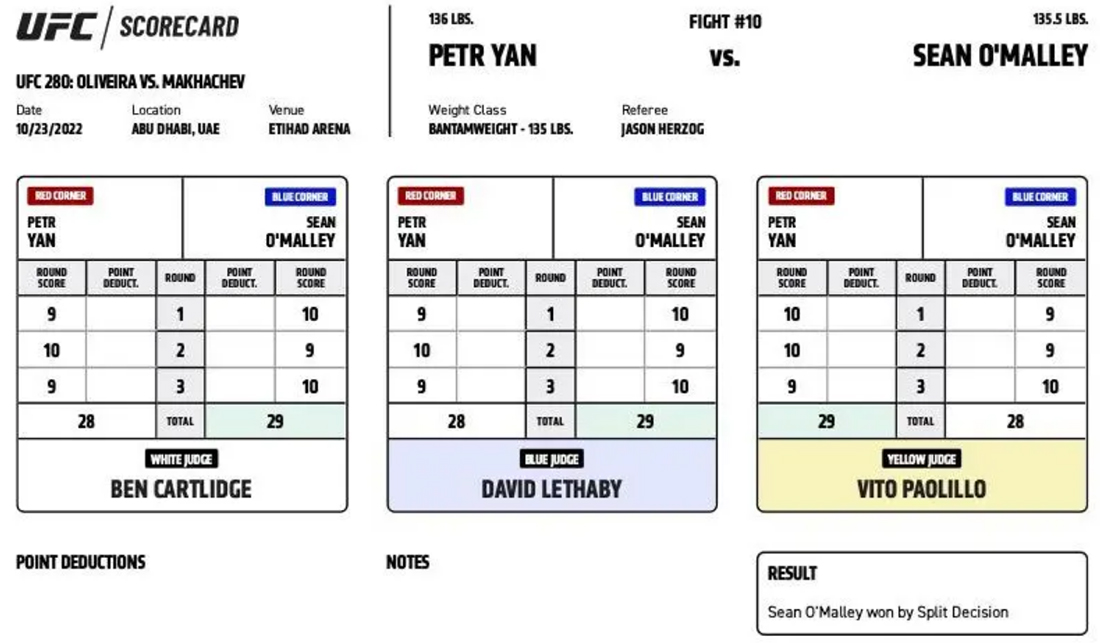 Recall that in the third round, Petr Yan received a serious cut above his right eye, having missed a knee strike, as a result of which, for the rest of the fight, the right side of his face was filled with blood, interfering with the review.