Find the official results of the inaugural World Amateur MMA Championship that emanated from the magnificent Ice Palace located in…
We suggest you to review the schedule…
With great pleasure we want to present new federations which have decided to join our Association: Portugal and Lithuania.
Your attention is invited photo report from the World Cup MMA Qualifying Round…
Working meeting of Executive Committee of the World Association of MMA took place on the occasion of grandiose competition in…
Frontpage Slideshow | Copyright © 2006-2011 JoomlaWorks Ltd.
Published on 05 July 2013

June 2, Kazan (Russia). Russian team the first among other teams raised the flag in the alley. This important mission was entrusted to a multiple wor…
…>>
Published on 05 July 2013

In spite of the fact Mixed Martial Arts Tournaments are conducted every season, we can still characterize the development of this sport during a year,…
…>>
Published on 30 June 2013

At the last European Championship the tournament host team Ukraine got the honorable second place among 26 countries what proved a very high level …
…>>
Published on 18 June 2013

Conference of the working Congress of the WMMAA took place in Kyiv on June 15, 2013 within holding the Open European MMA Championship. Representatives from 26 countries – members of the World Association took part in the meeting. Honorary President of the WMMAA Fedor Emelyanenko, President of the WMMAA Vadim Frankenstein, First Vice-President of the WMMAA Dmitry Khristyk, Executive Director of WMMAA Vladimir Khlopan spoke in front of the attendants. …
…>>
Published on 17 June 2013 The OPEN EUROPEAN MMA CHAMPIONSHIPS was held under the auspices of the World Association of MMA (WMMAA). More than 150 fighters from 26 countries took part in this competition. …
…>>
Published on 16 June 2013

Live streaming of the final part of Mixed Martial Arts European Championship will start on  June 15 at 18:00 (EEST). …
…>>
Published on 14 June 2013

In the context of the European Mixed Martial Arts Championship in Kyiv Fedor Emelianenko hasn't left without attention the International public…
…>>
Published on 03 June 2013 From May 27 to May 30, 2013 SportAccord Convention 2013 was held at LenExpo pavilions in Saint-Petersburg (Russia). World leading sport and semi-spor…
…>>
Published on 02 June 2013 In Chelyabinsk (Russia) the second championship in mixed martial arts was completed. In the final matches were determined the national champions in…
…>>
Published on 31 May 2013

We are delighted to announce that the European Open Amateur MMA Championship will be held in Kiev, Ukraine on June, 15-th 2013 under the auspices of the World Mixed Martial Arts Association (WMMAA).
…
…>>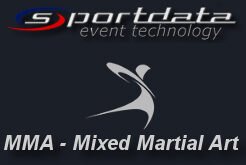 October 19-20, 2013
World Championship
Saint-Petersburg, Russia
October 2013
World Cup among national teams (zone II: Аustria, Hungary, Slovakia, Czech Republic)
Prague, Czech Republic