09 Октябрь 2013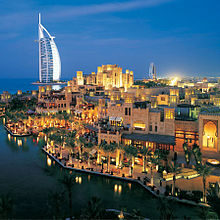 Honorary president of the World MMA Association and one of the greatest MMA practitioners of all time arrived in Dubai. The aim of the visit of the Last Emperor is to facilitate creation of the National MMA Federation of the United Arab Emirates.
The emirate of Dubai is located on the southeast coast of the Persian Gulf and is one of the seven emirates that make up the country.
The heads of the future MMA Federation of the UAE count on help of the prominent Russian WMMAA representatives with regards to the rules development, as well as education for judges and referee's who will oversee the mosd dynamically growing sport of Mixed Martia Arts in the country.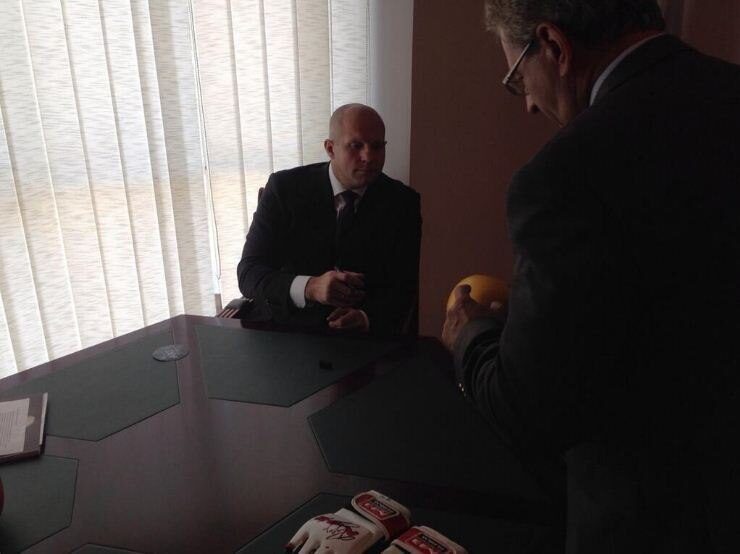 Mister Emelianenko believes in the future of MMA in the UAE. That's what he said during the interview at the Russian embassy in Dubai.
"The establishment of an MMA in the UAE is in full swing. We came to support our future colleagues. This aforementioned team will also participate in the Amateur MMA World Championship that will be held in Saint Petersburg and will be organized in the context of the World Combat Games."
The World Combat Games are an international multi-sport event featuring combat sports and martial arts. Fifteen Olympic and non-Olympic sports are currently on the programme: aikido, boxing, fencing, judo, ju-jitsu, karate, kendo, kickboxing, Muay Thai, sambo, savate, sumo, taekwondo, wrestling and wushu.
The World Combat Games were initiated by SportAccord, the umbrella organisation for international sports federations and organizers of sports events, in order to bring these sports closer to a worldwide public. The World Combat Games are accompanied by a cultural program that reflects the ancient traditions and values of martial arts as well as well as their contribution to modern society.
St. Petersburg has been announced as the host city of the 2013 SportAccord World Combat Games. SportAccord President Hein Verbruggen and Mikhail Ossievski, First Deputy Governor of St. Petersburg, exchanged the Host City contract during SportAccord General Assembly held in 2011.
2013 will see the second edition of the SportAccord World Combat Games. Savate and Fencing will be new on the programme. 'We are happy that two more sports want to join the World Combat Games', says Hein Verbruggen, President of SportAccord. 'This shows that our concept is appreciated by our members and that they want to take this additional opportunity to promote their sports.'
Mikhail Ossievski adds: "Martial arts have always been popular, among the numerous sports practiced in St. Petersburg. More than 35 000 children and youngsters go to sports schools and sports clubs where they do wrestling, boxing, fencing, karate, wushu, taekwondo and other kinds of martial arts. There are hundreds of sports clubs in the city and we think that the World Combat Games will further propagate healthy lifestyle among the population and promote the philosophy of good will inherent in the sports."