Former two-weight UFC champion Conor McGregor has delivered yet another series of offensive comments about his former rival Khabib Nurmagomedov.
The Lion King sat down to rest. Unscathed. They couldn't do anything with him. Soon he will get up and kick the ass of the whole family. The lion is resting, and the rat understands everything, "the Irishman wrote on a social network, posting a photo with the end of the fight four years ago.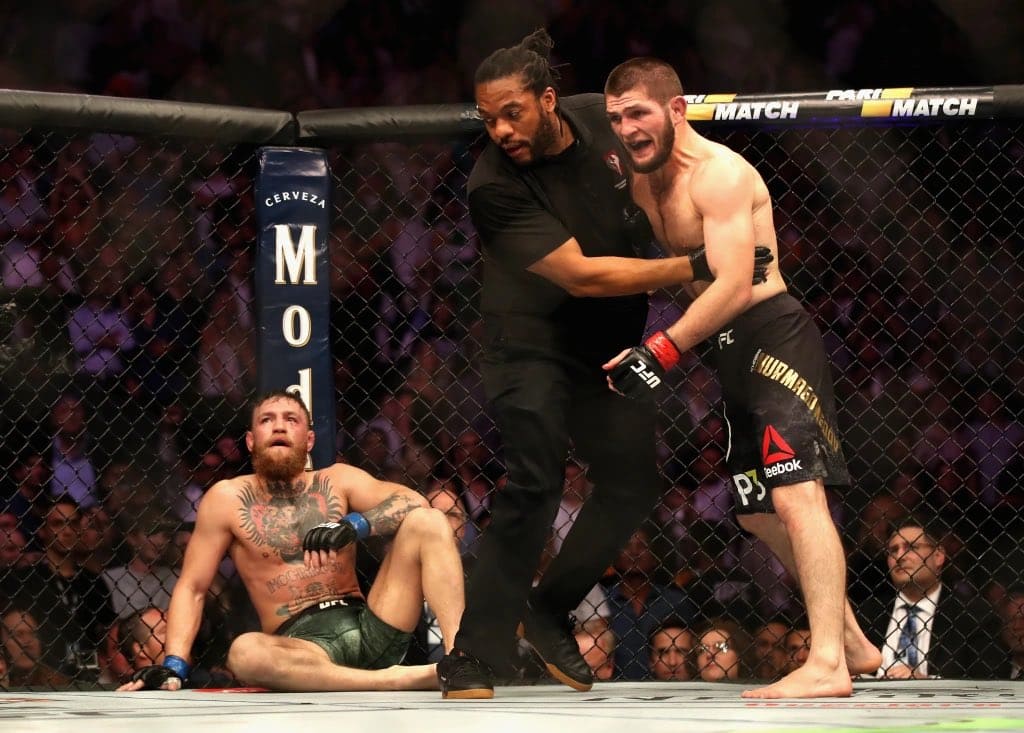 "You are an absolute coward. At a meeting, daddy will give you a slap in the face, "he continued, turning to the Russian. "You are still not free. Freedom is when you stay in the mountains of Dagestan with your family, but instead you live in hotel rooms. Your children and wife are alone at home. Wake up!

"I really have no desire to fight this stinky sack, there are much better fights, but let it be known to everyone that he is the biggest coward in history. Imagine how significant this fight could be and accept that you are an absolute spectacled man. Daddy will slap you, one hundred percent"
McGregor also said that he was going to return to the testing pool of the American Anti-Doping Agency in February.
"I'm free to test in February. I will pass two USADA checks and we will book the fight."
Source: https://fighttime.ru/news/item/30090-konor-makgregor-poobeshchal-poshchechinu-khabibu-nurmagomedovu.html?rand=19907