WMMAA   /   News   /   Asian MMA Championships: the guests of honor
The Asian MMA Championships are the history by now.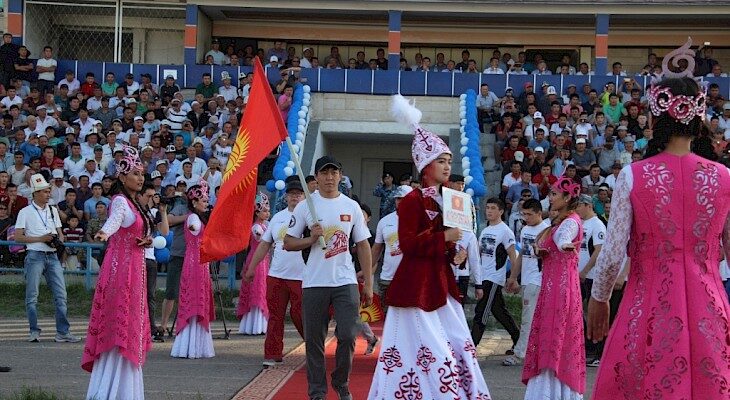 The event delivered and gave the world new stars. Thanksful Osh filled the venue with approximately 5.000 cheerful spectators the not only rooted for their own Kyrgyz warriors but also welcomed the guest athletes from all over the Asian continent.
That day multiple highly ranked guests were present at the arena: Kyrgyz Republic president's advisor Ikramzhan Ilmiyanov, vice prime-minister Zhenish Razzakov, Osh city mayor Aitmamat Kadyrbaev, Minister of Interior's Suyunbek Omurzakov, MP's Aaly Karashev, Iskender Matraimov, Kyrgyzstan MMA Federation's president Olukbek Omurzakov, WMMAA president Vadim Finkelchtein and many others.
The championships were held in 8 weight divisions for male fighters as well as two brand new divisions for femal fighters. Over 60 fighters from 7 countries fought for gold.
by Mikhail Mazur