Published on 11 July 2013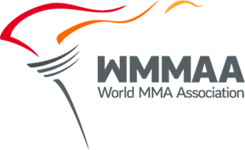 We are delighted to announce that the World MMA Championship will be held in Saint-Petersburg, Russia on October, 19-20-th 2013 under the auspices of the World Mixed Martial Arts Association (WMMAA).
Let us bring to your attention that II World Combat Games will be also held in St. Petersburg, Russia on October 18-26, 2013.
World Championship is held on October 19-20, 2013, at St. Petersburg, 1, Prospect Piatiletok, The Ice Palace.
In addition you will find the Regulations on MMA World Championship 2013 and official Invitation letter.
INVITATION LETTER (.pdf)       REGULATIONS (.pdf)