Published on 05 October 2013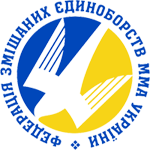 Accroding to the plan approved by the Ministry of Sports and Youth of Ukraine and MMA Federation of Ukraine the city of Ivano-Frankovsk is going to welcome the Ukrainian Cup of Mixed Martial Arts between 8-th and 10-th of November.
Ivano-Frankovsk is a historic city located in the western Ukraine. It is the administrative centre of the Ivano-Frankovsk Oblast (province), and is designated as its own separate raion (city of regional significance) within the oblast, city municipality. Its population is 230.000 (2013).

Below you can find the schedule of the event:
November 8:
– Arrival of the delegetaions and participants;
– Credential committee;
– Seminar for judges and referee's.
Novermber 9:
– Tournament bouts inclding finals;
– Awarding ceremony.
The overall regulation of the Ukrainian Cup will be in hands of Ministry of Sports and Youth of Ukraine in collaboration with MMA Federation of Ukraine. The main judge assigned to oversee the Cup is Vakhabzhan Adilzhanovich Muratov.
Expected to participate in the Cup are the Federation members from all over Ukraine thus the level of competition is expected to be on a high level. According to the 2013 MMA Cup Decree people allowed to participate should be:
– above 18 years of age;
– MMA experience level first sports category or higher.
Rules of the Cup can be found here
Based on the results of the 2013 Ukrainian Cup the MMA Federation of Ukraine will form a National Team for the upcoming year.
Tags:
Ukraine MMA
Amateur MMA
WMMAA
MMA Cup
Ivano-Frankovsk