WMMAA   /   News   /   TEAM CANADA AND JUNIOR WORLD CHAMPION JETT GRANDE REGISTER FOR PAN-AMERICAN OPEN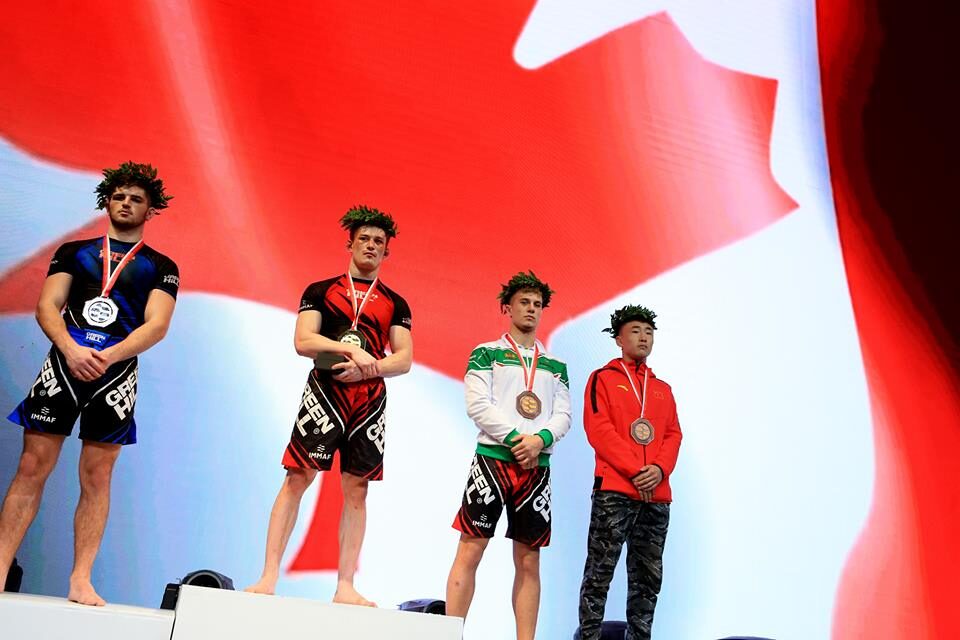 By IMMAF.org lead writer, photographer: Jorden Curran
Canada is the first nation to complete registration for the first IMMAF – WMMAA Pan-American Open Championships, the national team set to depart for The Bahamas in May will feature reigning junior world middleweight Champion, Jett Grande (pictured above on the 2018 World Championships medal podium).
Hosted by national federation, Empire Mixed Martial Arts Bahamas (EMMAB), the 2019 Pan-American Open is scheduled to take place from 15 to 18 May in Nassau, at the Kendal G. L Isaacs National Gymnasium, Queen Elizabeth Sports Centre.
Representing IMMAF member federation, the Canadian Combat Alliance, Canada's national amateur team will usher the first outing of 2019 for reigning junior world championships gold medalist, Jett Grande. The 20-year-old middleweight contender and Canadian national champion remains undefeated as an amateur with over 10 victories.
Read more: https://www.immaf.org/team-canada-and-junior-world-champion-jett-grande-register-for-pan-american-open/