Published on 11 November 2013
Marius Vizer, the newly elected presisdent of SportAccord couldn't miss the Grand Finale of World MMA Championship held in Saint Petersburg on October, 20.
While in attendance at the World MMA Championship finals Mister Vizer sat next to the WMMAA president Vadim Finkelstein and the WMMAA honorary president Fedor Emelianenko. While enjoying the high-paced action and outstanding skill-set demonstration showcased by the finalists from seven countries mister Vizer talked to the WMMAA presidents regarding the future of Mixed Martial Arts in the SportAccord's family. There is no doubt that World MMA Association has its sights set on becoming an integral part of SportAccord which is the pinnacle of Martial Arts.
WMMAA firmly believes that MMA is and should get the recognition worldwide it rightfully deserves as the paramount kind of Martial Arts, a full contact combat sport that allows the use of both striking and grappling techniques, both standing and on the ground, combining a variety of other combat sports simultaneously.
That's what mister Finkelstein dicussed with mister Vizer while presenting the fruitful results of work delivered by WMMA in its seminal first year of existence.
Marius Vizer, 55, (Austria), comes from the International Judo Federation where he serves as President since 2007. Some of his achievements for the Federation include implementing initiatives such as the World Judo Tour, Judo World Ranking List, and annual World Championship. His term will be held until 2015.
"Thank you very much for your trust. I will deliver the best for our organisation," Mr Vizer said right after the announcement.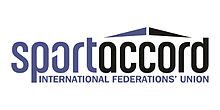 SportAccord is the umbrella organisation for all (Olympic and non-Olympic) international sports federations as well as organisers of multi-sports games and sport-related international associations. SportAccord is an international sport organisation with 91 full members (international sports federations governing specific sports worldwide) and 16 associate members (organisations which conduct activities closely related to the international sports federations). By establishing multi-sports games that group together similar sports, the SportAccord aims to promote the members and the members visibility.