28 Октябрь 2013
Youth of the Siberian city of Omsk can follow the footsteps of Omsk's most famous MMA practitioners Alexander Shlemenko, Andrei Koreshkov and Alexander Sarnavskiy.
A brand new gym opened its doors in Neftyaniki district of the city. Professional coaches will guide young athletes to the top. Thanks to sponsors and regulation of Russian MMA Union NO FEES will be charged.
The gym was named after legendary Alexander Pushnitsa who himself got help from Federation heads and ministry of sports of the city. Since Mixed Martial Arts get more and more fans by day it was not the hardest task.
Alexander Pushnitsa, honored master of sports: "When you enter the gym you can feel the positive vibes. I think, I'm sure that kids will be happy to train in such a place. Their parents won't have to worry about their health and lives which their children could otherwise waste on the streets. I'm excited and happy that we could make it happen."
Andrey Terentiev, president of the Omsk MMA Federation, was appointed the manager of the newly founded gym.
In the first day Pancration champion Sergey Yakovlev came to hold an open training. Kids got to see the bueaty of the sport with its wrestling, throws and submissions.
Kirill Timonin, one of the young members of the gym: "I won't be lazy here. I'll train hard to become a champion, too."
First tournament is already scheduled to be held early next year.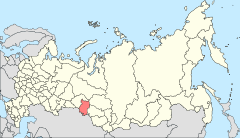 Omsk is a city and the administrative center of Omsk Oblast, Russia, located in southwestern Siberia 2,236 kilometers from Moscow. With a population of 1,154,116, it is Russia's second-largest city east of the Ural Mountains after Novosibirsk, and seventh by size nationally. During the Imperial era, Omsk was the seat of the Governor General of Western Siberia, and later of the Governor General of the Steppes. For a brief period during the Russian Civil War in 1918–1920, it served as the capital of the anti-Bolshevik Russian State and held the imperial gold reserves.
Omsk is the administrative center of the Siberian Cossack Host. It also serves as the see of the bishop of Omsk and Tara, as well as the administrative seat of the Imam of Siberia.
Тэги:
Omsk MMA
World MMA Association
Mixed Martial Arts Russia