Published on 07 December 2015
Annual MMA SuperCup took place in Chelyabinsk, Russia on December, 5.
Several current reigning World MMA Champions participated in this event mere days after having captured the coveted belts in Prague.
Also, non other than "BIG" John McCarthy acted as a referee at the event.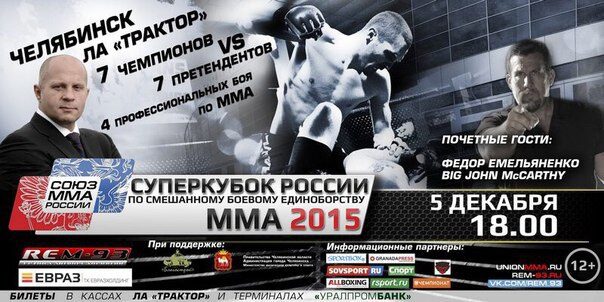 Bakhachali Bakhachaliev (World bantamweight champion), Gamzat Khiramagomedov (World middleweight champion), Magomed Ankalaev (World light heavyweight champion) proved their worth by dismantling their respective opponents.
See below the official results plus the video's of each fight. Mind that the fights are commentated by World MMA Association's honorary president Fedor Emelianenko.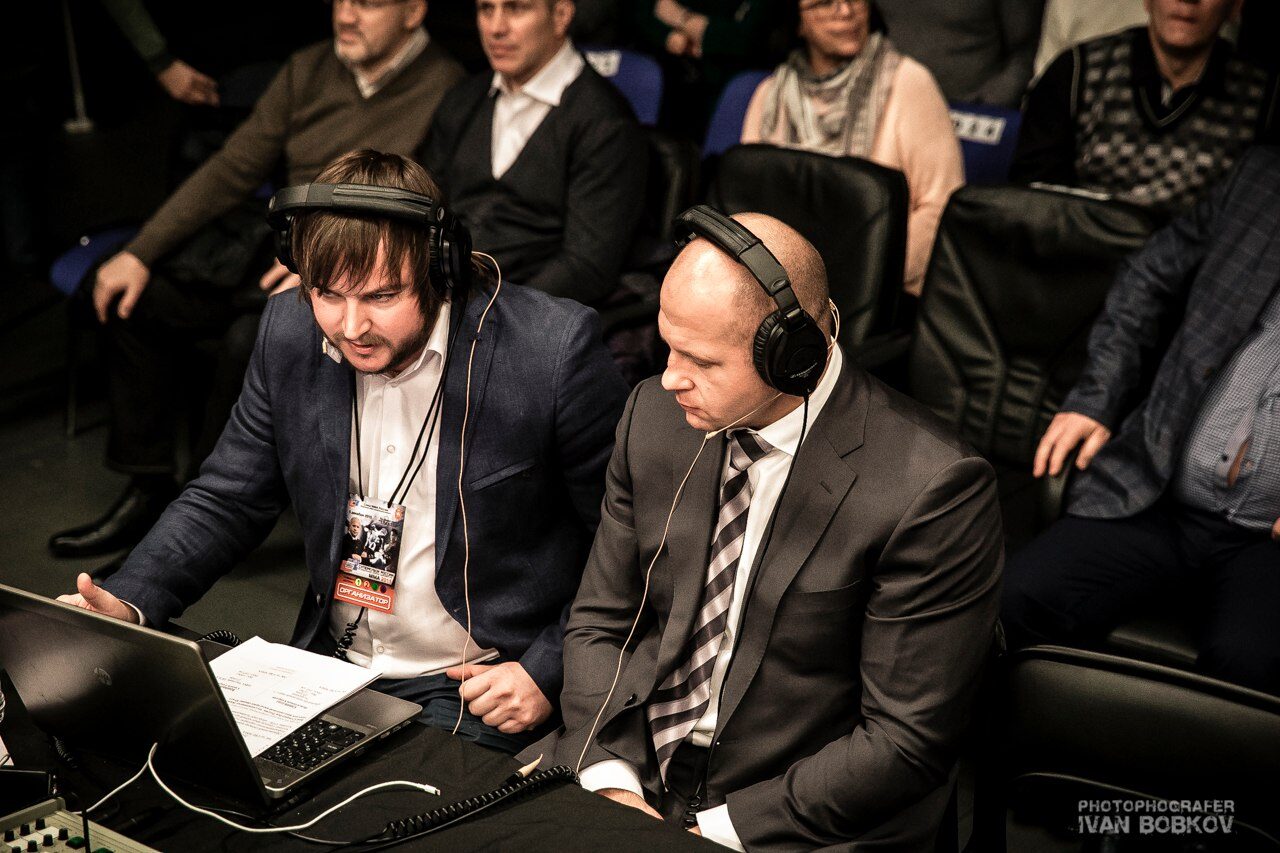 -61,2 kg: Bakhachali Bakhachaliev vs. Armen Gulyan
-65,8 kg: Mansur Vitaev vs. Nabi Ashurlaev
-70,3 kg Artur Zainukov vs. Kamil Magomedov
-77,1 kg: Alibeg Rasulov vs. Ramazan Kuramagomedov
-84 kg: Gamzat Khiramagomedov vs. Ramazan Gamzatov
-93 kg: Magomed Ankalaev vs. Nadyr Bulkadarov
+93 kg: Amirkhan Isagadzhiev vs. Georgy Sakaev
-61,2 kg: Bakhachali Bakhachaliev defeated Armen Gulyan by Unanimous Decision
-65,8 kg: Nabi Ashurlaev defeated Mansur Vitaev by Unanimous Decision
-70,3 kg: Artur Zainukov defeated Kamil Magomedov by Unanimous Decision
-77,1 kg: Alibeg Rasulov defeated Ramazan Kuramagomedov by Unanimous Decision
-84 kg: Gamzat Khiramagomedov defeated Ramazan Gamzatov by Unanimous Decision
-93 kg: Magomed Ankalaev defeated Nadyr Bulkadarov by TKO in Round 1
+93 kg: Amirkhan Isagadzhiev defeated Georgy Sakaev by TKO in Round 1
Comments:
Facebook
Download SocComments v1.3