Published on 01 December 2015
World MMA Champion Magomed Ankalaev conquered the light heavyweight throne in Prague, Czech Republic and brought gold back to Russia.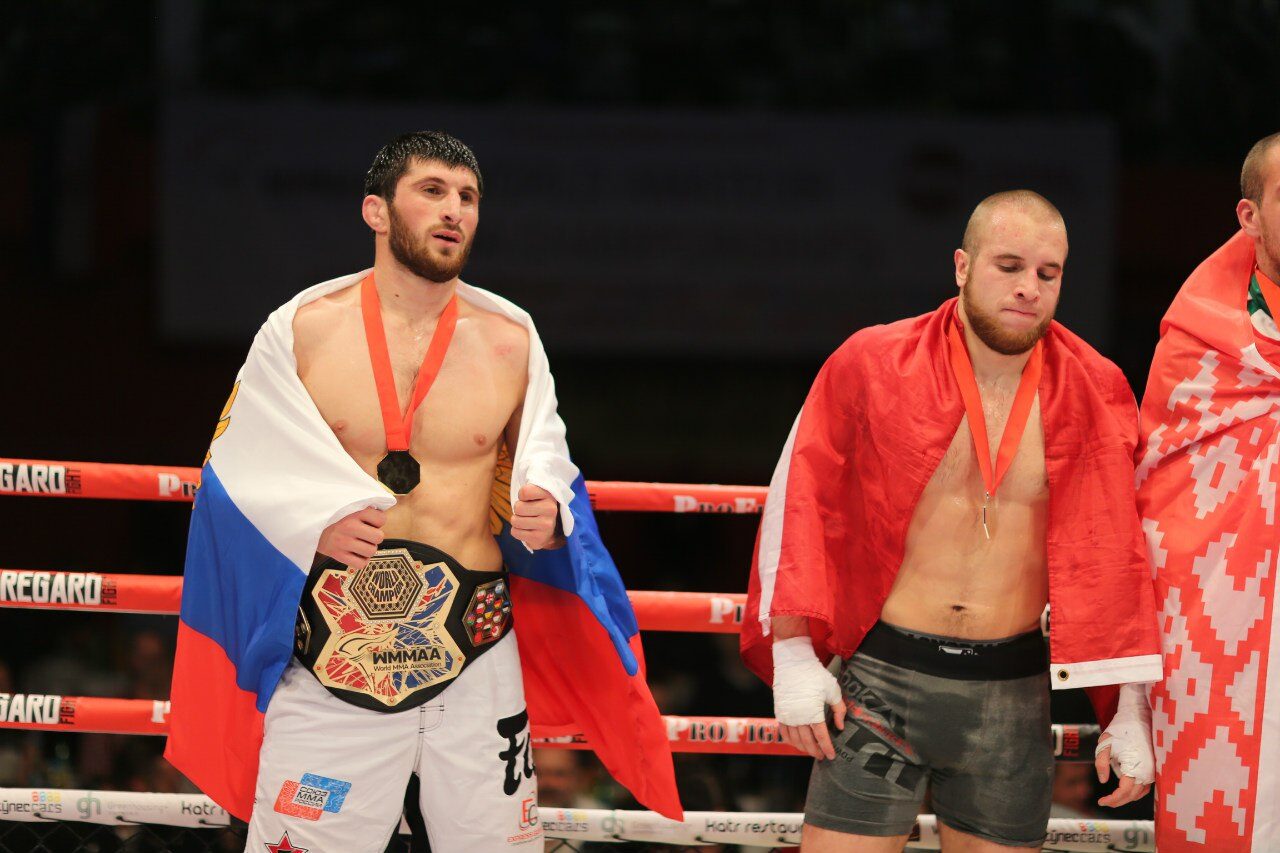 Magomed, what are your feelings after the WMMAA's World Championship?
-The feelings are the best possible. Gold of this amateur MMA World Championship was my target for a long time.
I had 5 fights and the final one was the most difficult for me. I felt huge responsibility, it was up to me whether the Russian flag will be flying that high. Thanks God, I was able to achieve that.
How many fights did you have this year?
-I had 14 bouts udner MMA rules in 2015 and I was victorious in each of them.
What does the future hold for you now?
-I'm planning to take part in the Russian MMA SuperCup. After that I'll have a rest which, I believe, I'll have fully deserved.
http://unionmma.ru/news/2827/
Tags:
World Championship
interview
Russia
Magomed Ankalaev
video
Comments:
Facebook
Download SocComments v1.3