WMMAA   /   News   /   Kazakhstan's MMA president talks Battle of Nomads 7
Astana grew to become not only a pivotal location for holding significant political meetings and forums but a sports Mecca as well. And MMA is no exception in this story.
This month Kazakhstan Amateur MMA Championship will emanate from this beautiful city and it will coincide with the night of professional fights under the banner of Battle of Nomads (sanctioned by WMMAA Pro).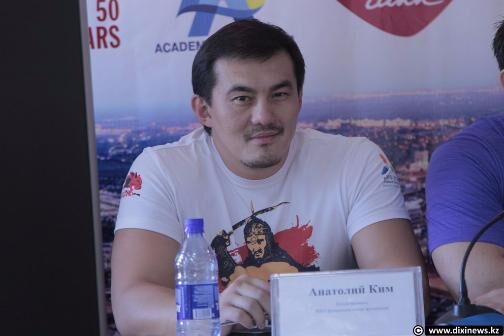 As Kazakhstan MMA Federation president Anatoly Kim tells the 7-th installment of Battle of Nomads will be a historical feat since it will summon all the major promotions of the Asian country.
"We are arranging an all-Kazakhstan congress where every promotion representative will be invited, among them Alash Pride, Alem Fighters and others."
Worth being mentioned the double event will take place at Barys Arena. The venue has never hosted an MMA event of such a magnitude. An average number of spectators at Kazakhstan MMA Championships is usually around 5.000. The brand new arena will probably attract attention of even greater numbers.
Anatoly Kim expect a new record to be set.
"Despite Barys Arena sounds ambitious for us, we believe we'll have success there. It's in our ideology to set th ebar as high as possible. We await multiple national sports, cinema and pop culture celebrities to visit the night of fights. Regional MMA champions are expected to showcase their skills in the ring. The numbers of participants and their skill level grow with each year which is a great sign of things to come. We hope that our National Team will keep showing qualitative growth. May will be an important month for us as we prepare for the WMMAA's Asian MMA Championship in South Korea."
The National MMA Championship and Battle of Nomads 7 will emanate on April, 30 from Astana.